Chandrayaan-3's Success Triumph of Indian Innovation, Human Capital: Mike Gold
24 August, 2023 | Pooja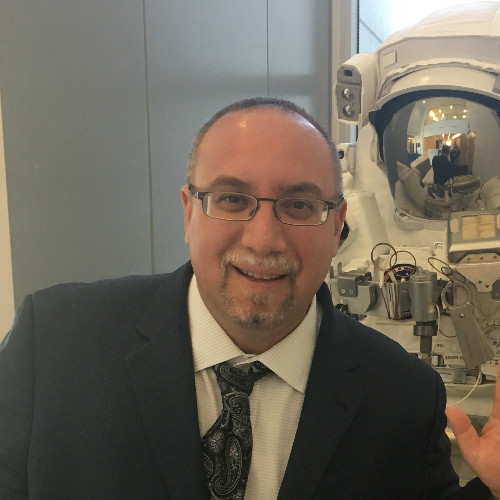 Former NASA official Mike Gold congratulated ISRO and the people of India on the successful Chandrayaan-3 landing.
Mike Gold, a former NASA official, has expressed that the success of Chandrayaan-3 demonstrates the victory of Indian innovation, human expertise, and the potential that will propel India to greater accomplishments.
"Congratulations to ISRO and all of the people of India. This is a victory not only for India but for the entire world as we go into this new era of lunar development, and India is leading the way," Gold said on Chandrayaan-3's successful landing on the Moon.
"It is amazing to have the success that Chandrayaan-3 has had given the relatively little amount of resources that India has used, it is just a triumph of Indian innovation, human capital and the capabilities that will take India even further," he further said,
He is a chief growth officer of Redwire Space.Red-Wire Corporation stands as an aerospace manufacturer and technology company focused on space infrastructure, originating in the United States.
Gold said the mission "is just the first step on the amazing journey of discovery that India is on now that it has signed the Artemis Accords. This is just the beginning of India's journey."
He furthuer said "We are building parts of the lunar gateway, developing systems on the moon to develop landing pads. This is just the beginning of a new era led by India. Fantastic to see the flag."
On August 23, Chandrayaan-3 accomplished a successful, gentle landing on the lunar surface.
The Indian Space Research Organization (ISRO) conveyed the achievement through a tweet: "Chandrayaan-3 Mission: 'India, I reached my destination and you too!' Congratulations to India as Chandrayaan-3 achieves a flawless lunar soft landing!" With the Vikram lander safely depositing the Pragyaan rover onto the moon's terrain, this event marks a significant advancement in India's space exploration journey, serving as a fitting conclusion to ISRO's years of diligent work.
This achievement positions India as the fourth nation—following the United States, China, and Russia—to have effectively executed a lunar landing. Notably, India has secured a prominent spot in history as the first to successfully land on the southern hemisphere of our planet's only natural satellite.
To celebrate this momentous occasion, special viewings of the gentle landing were coordinated throughout the nation, spanning educational institutions, scientific centers, and public establishments. ISRO made the live coverage accessible on its official website, YouTube channel, Facebook page, and the national broadcaster DD National TV.
The spacecraft took off from the Satish Dhawan Space Center, located in Sriharikota, Andhra Pradesh, on July 14th.
Also Read: India Takes Historic Lunar Leap: Chandrayaan-3 Lander Successfully Lands on Moon's South Pole
Catch all the Latest Business News, Breaking News Events, and Latest News Updates on NewsX