Modi govt worked to mainstream people of N-E: Rijiju
22 December, 2022 | Pranay Lad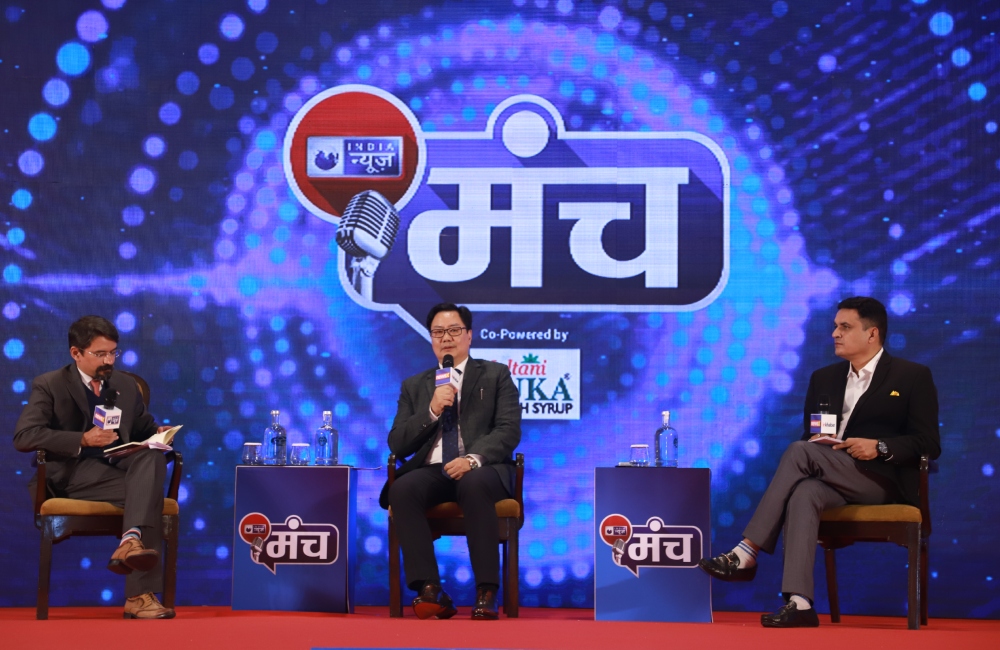 India News Manch is taking place at the Taj Palace, New Delhi which is India's biggest Political Conclave.
iTV network brings together the veritable who's and who of Indian politics at the India News Manch 2022 to reflect on the theme of 'India Rising – Future Leadership of a Superpower.
India's Biggest Conclave was graced with the Cabinet Minister of State for Law and Justice, Kiren Rijiju where he cleared the air about the Tawang Clash and much more.
Rijiju also slammed Former Congress President Sonia Gandhi over the Tawang Clash criticism by stating, "Indira Gandhi transferred judges who did not toe her line."
He added that the "Modi government worked towards infrastructure development in border areas," as he hits back at the opposition over Tawang Clash criticism.
He also said, "Over Rs 42,000 Crore has been spent on Arunachal's development."
On a lighter note, upon being asked about his favourite team, he said that "My favourite football team won the World Cup."
Watch the whole conversation here –