PM Modi Reverts To Twitter User Urging Him To 'Must Visit' Kashmir
9 October, 2022 | Pranay Lad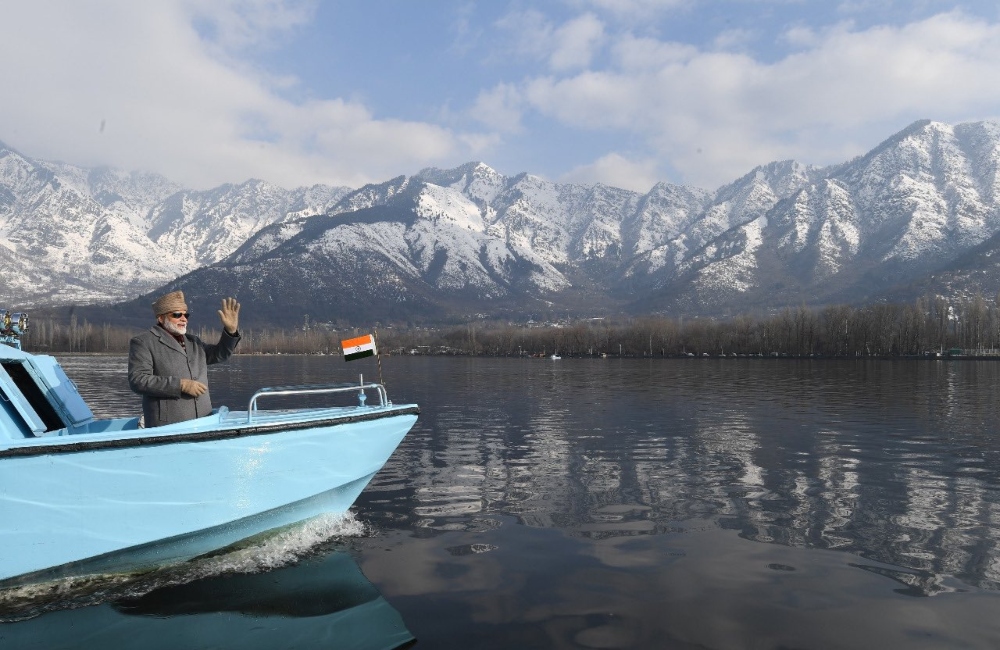 A Twitter user, posted images from his recent journey to the Kashmir valley. He claimed that, 45 years later, numerous areas are still stunning and encouraged Modi to "must visit."
Ranjeet Kumaar, a Twitter user, tweeted photos from his recent trip to Kashmir, claiming that certain locations are still lovely after 45 years and urging Modi to "must visit."
"Excellent,  I'm tempted to share a photo from my 2019 trip to Srinagar "In response to Twitter user Ranjeet Kumaar, the prime minister shared a photo of himself by Srinagar's Dal Lake in a tweet.
Earlier in the day, Kumaar posted images from his recent trip to the Kashmir Valley, saying that even after 45 years, many areas are still stunning. He encouraged Modi to "must come.""
After 45 years since I last visited Kashmir as a student, I went there late last month and discovered that locations like Baisaran, Aru, Kokernag, Achhbal, Gulmarg, and Srinagar are still incredibly lovely.
There is only one old chinar tree, and it is near Char Chinar in Dal Lake. People are all warm-hearted. Must go," Kumaar tweeted in response to the Prime Minister's earlier tweet praising Jammu and Kashmir's record-breaking tourist numbers.
"Wonderful news! In response to a tweet from the government on Friday praising "record number of tourist arrivals," change, and improvements in the Union Territory, PM Modi remarked in a post, "Congratulations to the people of Jammu and Kashmir for their warmth and hospitality.
The Department of Information and Public Relations (DIPR) tweeted, "Tourism sector in J&K is being developed as per the vision of sustainable development goals and focus is being given to strengthen the hospitality segment & for establishing a robust tourism infra." It included the prime minister, Union Home Minister Amit Shah, Union Ministry of Tourism, and the government of Jammu and Kashmir.
The biggest footfall recorded in the former state in the last 75 years of India's Independence was registered in Jammu and Kashmir since January, according to the DIPR's announcement on Thursday.