"Modi Tsunami in Karnataka, Congress scared": BJP hits backs at 'CryPMpayCM'
1 May, 2023 | Pragati Singh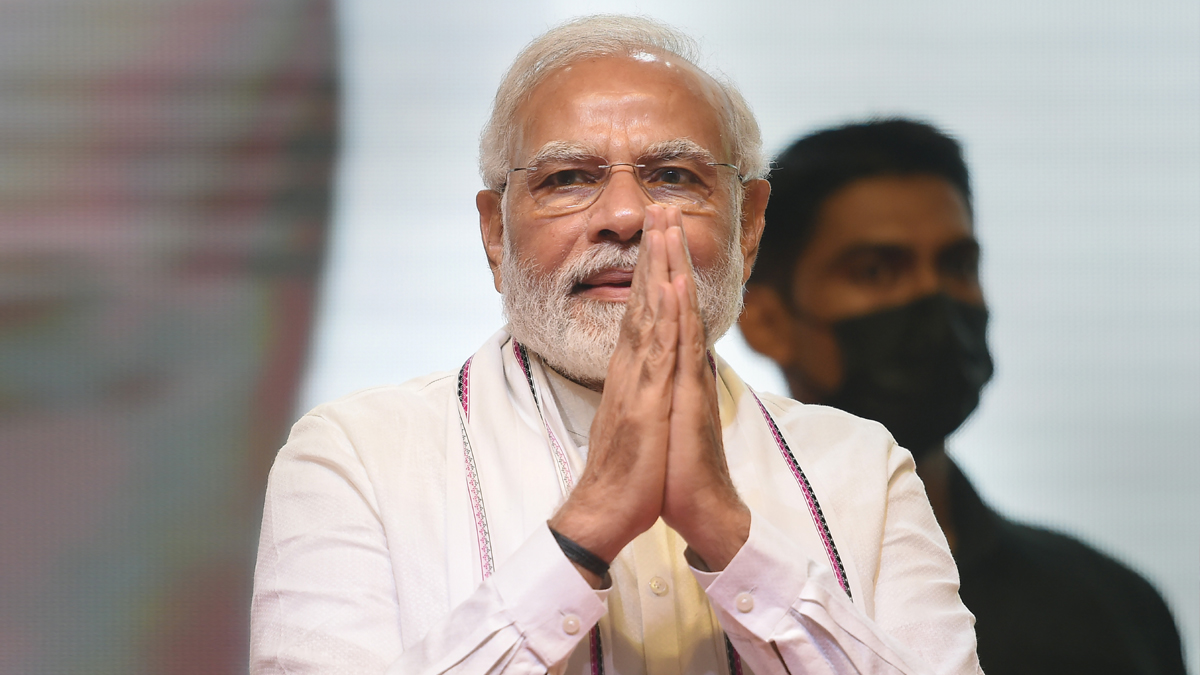 "Modi Tsunami" in the southern state and that the former is terrified of it.
In response to the Congress' 'CryPMpayCM' campaign in poll-bound Karnataka, the BJP said on Monday that there is a "Modi Tsunami" in the southern state and that the former is terrified of it.
"First they (Congress) called us a 40-per cent commission government and now they are carrying out this PayCM campaign against us. Neither of these campaigns has failed to resonate with the masses. Now there is a Modi Tsunami in the state. Disturbed by the BJP's popularity in the state, the Congress has resorted to campaigning against PM Modi on social media. They are scared," BJP MLC Chalavadi Narayanaswamy said.

"Mallikarjuna Kharge called PM a poisonous snake. Sensing imminent defeat, the Congress is making such statements out of sheer desperation and frustration," he added.
Addressing an election rally in Karnataka's Kalaburagi on Thursday, Congress president Mallikarjun Kharge said, "PM Modi is like a 'poisonous snake'. You might to check if it's poison or not. But if you lick it, you're dead."
In another attack on the Congress, BJP state president Nalin Kumar Kateel stated the party's primary goal is to slander and disrespect Prime Minister Modi.
"PM Modi is admired all over the world for his leadership. He is not only a leader of the country but also the world. Hence, the Congress's sole aim is to have a go at PM Modi," Kateel said.
Previously, the Congress launched a social media campaign called '#CryPMpayCM' to target PM Modi. The ad started shortly after Congress national secretary Priyanka Gandhi reacted angrily to PM Modi's claim that he was assaulted 91 times by the grand old party during a rally in Karnataka.
The southern state will go to the polls on May 10, and the ballots will be counted on May 13.