Morbi Bridge Collapse: 1,262 Page Chargesheet Filed
27 January, 2023 | Asawari Jindal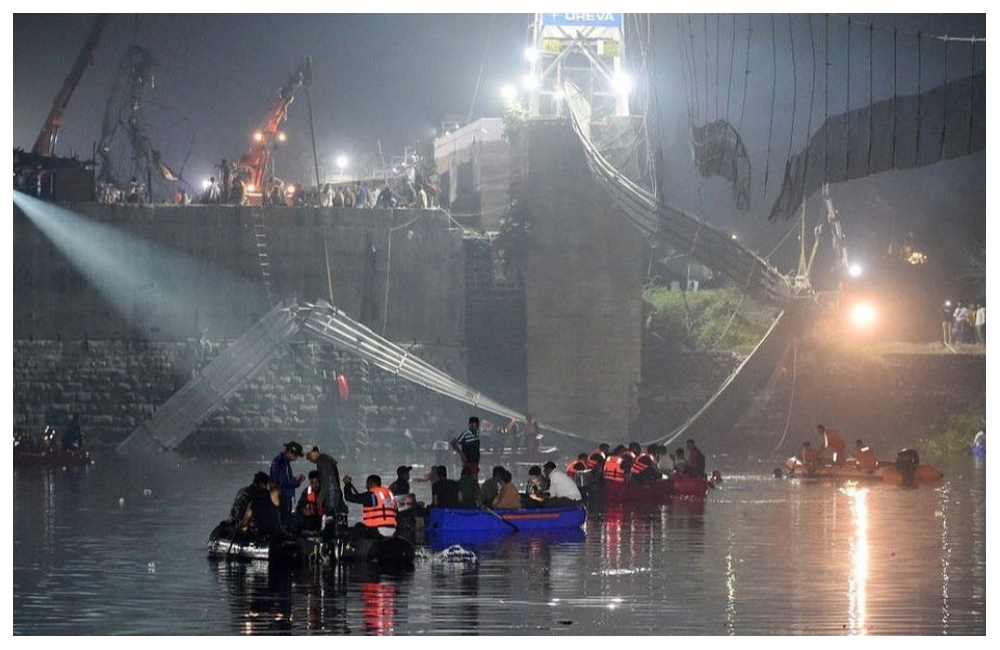 The Gujarat Police on Friday filed a 1,262-page chargesheet in the Morbi Bridge Collapse which led to 134 deaths.
The Gujarat Police on Friday filed a 1,262-page chargesheet in the suspension bridge collapse incident that occurred in the Morbi town of Gujarat on 30th October last year and resulted in the death of 134 people. 
The charge-sheet, which runs over 1,200 pages was filed in the Morbi session court by Deputy Superintendent Police PS Zala, the investigating officer of the case.
The charge sheet includes the Managing Director of Oreva group, Jaysukh Patel as the main accused. Nine more have been mentioned in the charge-sheet including three security guards, two Oreva group managers and two private contractors, who were nabbed earlier during the course of the investigation.
Chief Judicial Magistrate of Morbi MJ Khan on Sunday, issued an arrest warrent against Patel under section 70 of the Code of Criminal Procedure (CrPC).
'The court issued an arrest warrent against Jayshukh Patel of Oreva Group, which had a contract for the renovation of the Morbi bridge. He has not been arrested in the past 70 days. No lookout notice issued so far', stated the Government Prosecutor Sanjay Vora yesterday.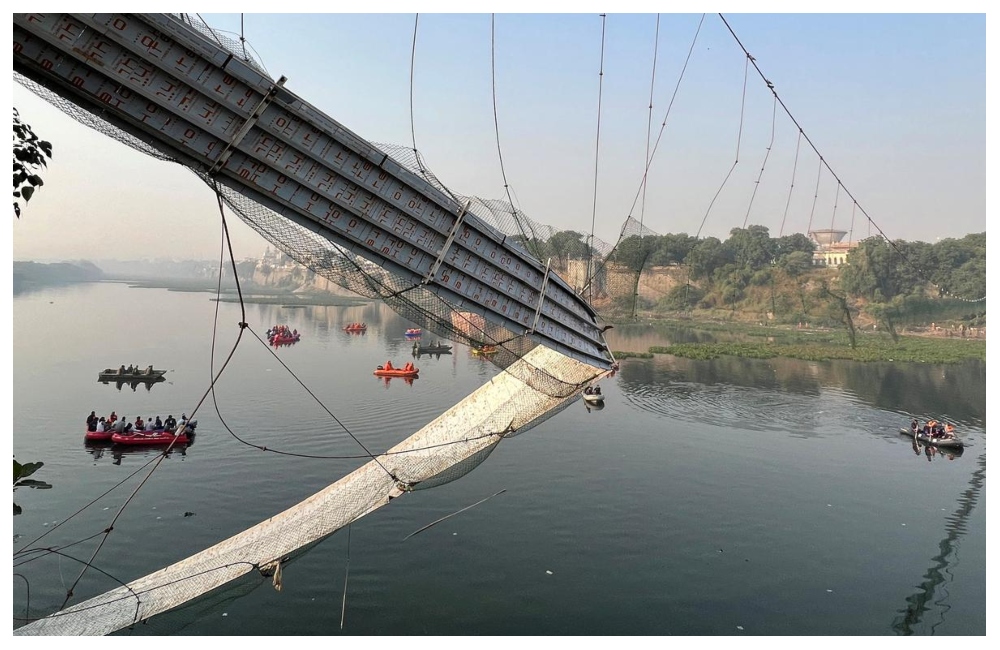 Ajanta Manufacturing Limited (Oreva Group) was responsible for the operations and maintenance of the British-era suspension bridge on the Machchhu river and was inaugurated on an auspicious day, the Gujarati New Year. The bridge collapsed exactly 6 days after it's inauguration exposing administrative mismanagement, and legal lacunaes.
Subsequently after the tragedy, the Gujarat High Court took sou motu cognisance of the Morbi incident and issued a notice to officials including those of the state Home department to seek a report within a week.
In November, the Supreme Court constituted the bridge collapse incident as an 'enormous tragedy' and asked the Gujarat High Court to hold periodical hearings.
Patel has not been seen in public since the ill-fated tragedy, nor has his complaint issued any statement regarding the same which led to death of over 45 children and 50 women, amongst others.