Morbi bridge collapse: Gujarat forms high-power probe committee
31 October, 2022 | Pravina Srivastava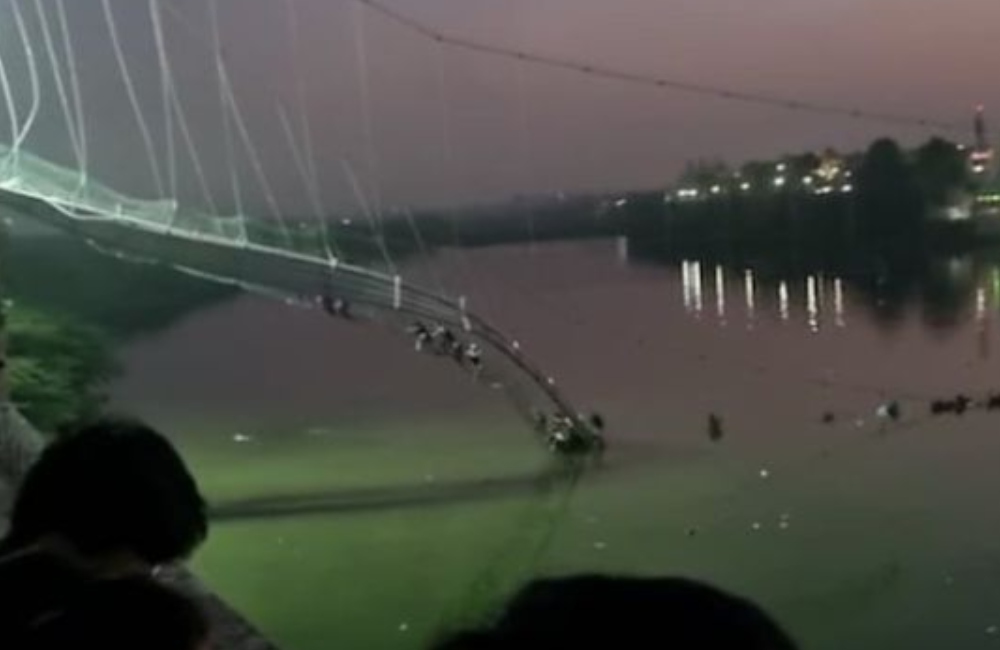 After the collapse of suspension bridge in Gujarat's Morbi district, high-powered committee has been formed to examine the tragedy
After the collapse of suspension bridge in Gujarat's Morbi district, high-powered committee has been formed to examine the tragedy. According to the Gujarat government's announcement on Monday, 132 fatalities has been reported.
During a media interaction, Gujarat Home Minister Harsh Sanghavi stated, "While departing Ahmedabad yesterday, Chief Minister formed a high-power committee. All of the officers, who were stationed in various places, were instructed to report to Morbi by 2 am. The inquiry is still ongoing."
Gujarat Home Minister also said that a criminal investigation into the event had begun.
According to Sanghavi, an inquiry has started today under the direction of Range IGP. Official authorities stated that teams from the Army, Navy, Air Force, NDRF, and Fire Brigade searched all night for the victims who had fallen into the Macchu river after the bridge had collapsed.
As per Defense Ministry, three Indian Coast Guard teams including divers, gear, boats, and other materials have been stationed in Morbi since last night.
Following the incident, at midnight, Chief Minister Bhupendrabhai Patel, Minister Brijeshbhai Merja, Minister of State Shri Arvindbhai Raiyani, Minister of State for Home Affairs Harshbhai Sanghvi, and Minister of State Shri Arvindbhai Raiyani arrived at the scene and personally oversaw the rescue effort while providing instructions.
According to information provided by the district government, the system was instantly triggered following the accident, and rescue efforts were initiated with the assistance of residents.