MP: African Cheetah 'Uday' dies of cardiopulmonary failure at Kuno National Park
25 April, 2023 | Pragati Singh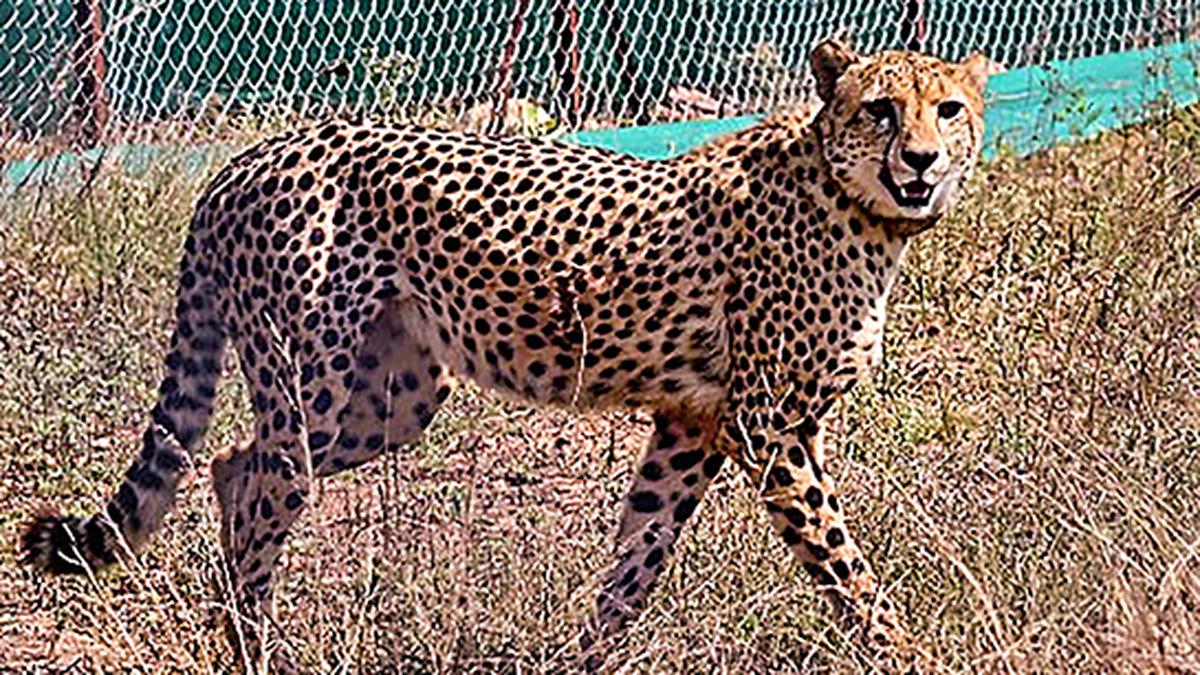 Cheetah 'Uday' had died due to cardiopulmonary failure.
An official claimed on Tuesday that the South African cheetah 'Uday' died of cardiac failure at Kuno National Park in Madhya Pradesh's Sheopur district. Cheetah 'Uday' died on Sunday evening, and an autopsy was performed on Monday. Uday was one of 12 cheetahs (7 males and 5 females) relocated from South Africa to India on February 17, 2023.
"According to the preliminary report of the post-mortem, African Cheetah 'Uday' had died due to cardiopulmonary failure. We have sent the sample to Veterinary University, Jabalpur to ascertain the reason behind it. It will be known only after the detailed examination of the sample," Principal Chief Conservator of Forest (Wildlife) J S Chouhan told ANI.
When asked how long it would take for a full study, he said a specialist from Veterinary University Jabalpur would be able to inform him.
When questioned about taking advice from the doctors of the Central Government, Namibia and South Africa, he said, "We always take advice. Whenever there is a new disease or we do something new, then we definitely take advice from them. Either an expert from Namibia or from South Africa."
Reacting to the MP forest department requesting the central government to shift cheetahs to another habitat, he said, "According to the provision in the cheetah action plan, we have requested the Government of India to kindly consider that we should keep some cheetahs at another place."
Speaking of the grounds for cardiopulmonary arrest, he stated that a thorough examination would be performed, that blood samples and important organ samples would be taken, and that the cause of death would be determined only after the examination. It didn't matter if it was a virus or bacteria.
Talking about the precautions being observed for other cheetahs, he added, "All the other cheetahs are healthy, but we are eagerly waiting for Uday's final PM report on what kind of things will come out in it. If we have to take some more precautions, then we will discuss with the experts and will take precautions accordingly."
Read Also : IPL 2023: Gujarat Titans, Punjab Kings emerge victorious on double-header day
Follow US : Twitter