MP: 30 people injured in traditional Hingot war fest
27 October, 2022 | Pranay Lad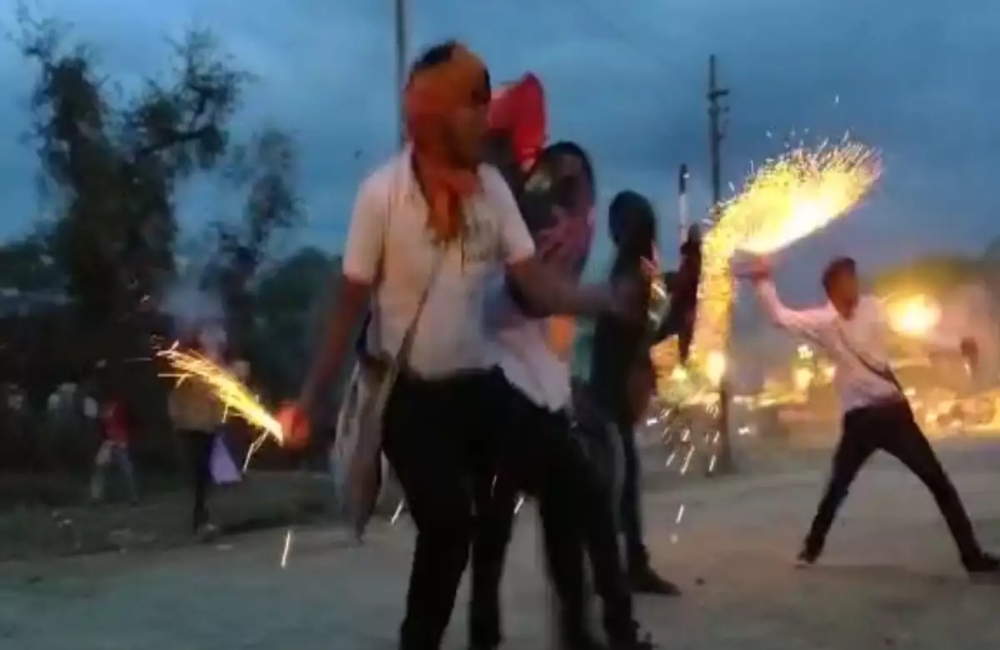 Several people were left wounded and injuried while celebrating the traditional Hingot war, a kind of fireball fest in Indore on Wednesday.
According to an official statement, on Wednesday, during a traditional Hingot war, or fireball festival, in Gautampura village, Depalpur, Indore, seven persons were hurt and 23 others suffered minor injuries.
It is a long-standing custom that is observed on the second day of Diwali every year, but this year the custom was observed on the third day of the festival of lights. It is celebrated in the village of Gautampura, some 60 kilometres away from the district administrative centre. Due to the Covid-19 epidemic, the custom could not be carried out for the previous two years.
"The district administration set up a police force, a fire department, and ambulances to organise the Hingot War Festival. Additionally, there were CCTV cameras placed there. There are hundreds of visitors who come to observe the festival, thus plans were made to enclose the ground with nets from all sides for the guests' protection "said SDM Ravi Kumar of Depalpur.
Fruit called "hingot" is picked, dried, then filled with explosives and fastened to wood. As part of the festival ritual, it is then lit up and hurled towards people.
150 members of the two groups Turra and Kalgi attended the festival on Wednesday night. Seven persons were injured as they exchanged Hingot shots with each other, leaving 23 other people with minor wounds.