Court convicts Mukhtar Ansari in kidnapping, murder case, sentences 10 years in prison
29 April, 2023 | Anupam Shrivastav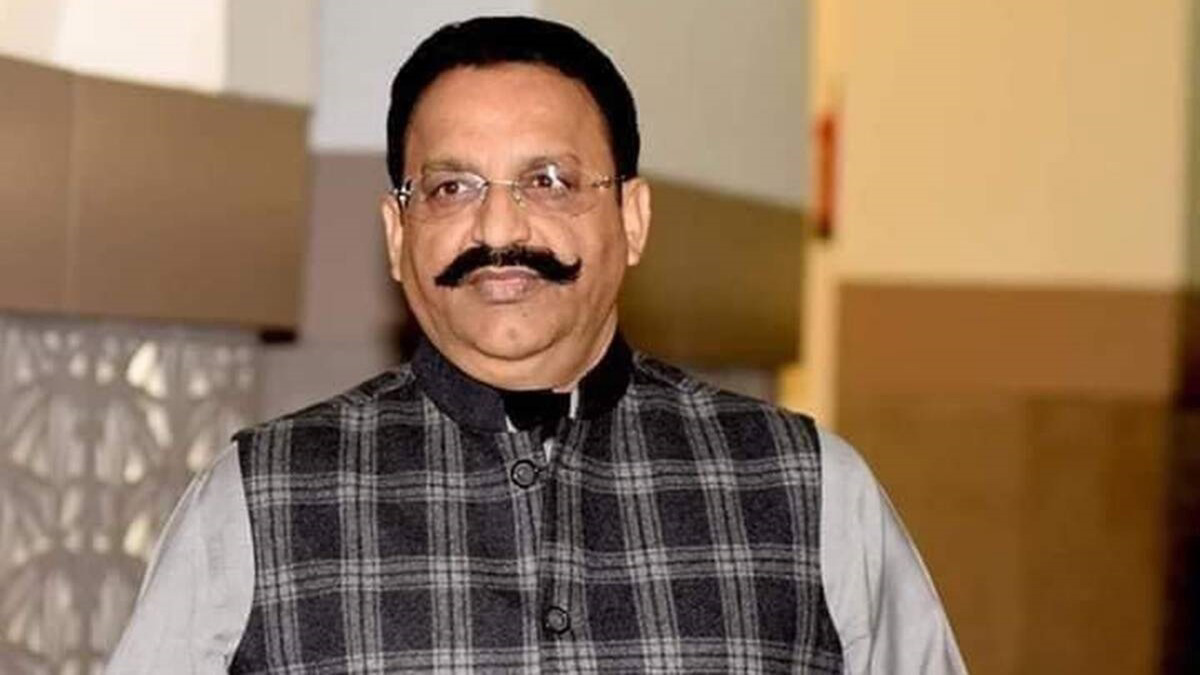 The court convicted Mukhtar Ansari for kidnapping and killing of BJP MLA Krishnanand Rai who was shot down with automatic assault rifles.
A special MP MLA court in Uttar Pradesh's Gazipur has convicted gangster turned politician Mukhtar Ansari, sentencing him 10 year imprisonment in the kidnapping and murder case of BJP MLA Krishnanand Rai. A Rs 5 lakh penalty was also levied on the imprisoned gang. He was virtually produced before the court today.
Prior to this, the wife of late BJP MLA Krishnanand Rai, who was gunned down in Ghazipur in 2005 purportedly by mafia and politician Mukhtar Ansari and his brother Afzal Ansari, said to the media that mafia control in Uttar Pradesh has gone and she has trust in the court.
Alka Rai, the wife of deceased BJP MLA Krishnanand Rai, was killed in Ghazipur in 2005 said that, "I believe in the judiciary. Rule of Goondas, Mafias have ended (in the state)," The judgement in the case against gangster-turned-politician Mukhtar Ansari and his brother Afzal Ansari has been delivered today in Ghazipur MP-MLA court.
On Saturday, court in Uttar Pradesh's Ghazipur issued a verdict in an abduction and murder case against gangster-turned-politician Mukhtar Ansari, his elder brother and BSP MP Afzal Ansari amid heavy deployment of security.
Early this year, the police lodged a murder case against Mukhtar Ansari for his involvement with the 2001 'Usri Chatti' gang war. Ansari was charged under Section 302 of the Indian Penal Code (IPC) at police station Mohammadabad in Ghazipur.
Previously, on January 18, the Allahabad High Court overturned the March 15 ruling of the Ghazipur MP/MLA Court, which had authorised Ansari to be held in a superior-class jail in Banda.
Criminal past of dreaded gangster Mukhtar Ansari
The court stated in its judgement that the special court's order is lacking jurisdiction and that gangster, dreaded criminal and bahubali, Ansari is not lawfully eligible to a higher class in jail.
Ansari and his assistant Bhim Singh were convicted to ten years in prison by the Gangster Court in Ghazipur on December 15, the previous year, in five cases involving murder and attempted murder.
Among the cases are the murder of constable Raghuvansh Singh and a violent attack on an additional Ghazipur SP. On September 21, the Lucknow bench of the Allahabad High Court convicted and punished Mukhtar Ansari for threatening and brandishing a firearm at jailer SK Awasthi. The case began in 2003, when Lucknow district prison jailer SK Awasthi filed a FIR alleging that he had been threatened with ordering a search of those who came to see Ansari in prison.
Previously, Lucknow bench of Allahabad had sentenced Mukhtar five years in prison, in a case registered in 1999 under Gangsters Act. Additionally, the court had imposed a fine of Rs 50,000 on politician-turned-gangster in 23-year old case.