Mumbai ATS Interrogates Accused RPF Constable in Jaipur-Mumbai Express Shooting Case
3 August, 2023 | Anupam Shrivastava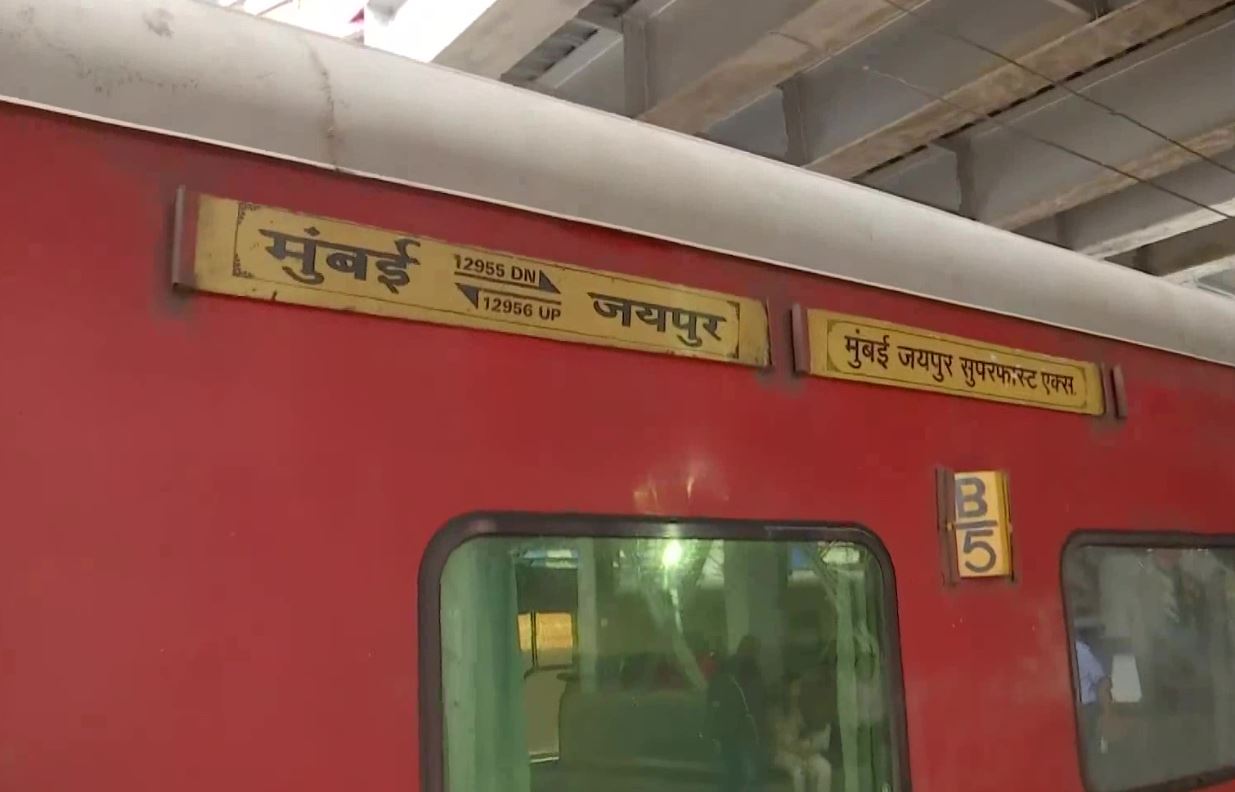 After shooting incident in Mumbai-Jaipur Express, Western Railway has announced ex gratia of Rs 10 lakh to families of passengers while ASI Tikaram's family will receive dues as per service rules.
The Mumbai Police's Anti Terrorist Squad (ATS) took Chetan Singh, a Railway Protection Force (RPF) constable accused of killing four individuals, including a 57-year-old assistant sub-inspector (ASI), onboard the Jaipur-Mumbai Express train, into custody for thorough interrogation. This development unfolded on Thursday, as authorities sought to unravel the circumstances surrounding the tragic incident.
Chetan Singh, presently in the custody of the Mumbai Government Railway Police (GRP), faced intense questioning by the ATS for several hours. The accused RPF constable is alleged to have committed the shooting, resulting in the death of Assistant Sub-Inspector Tikaram Meena and three passengers while the train was en route to its destination, near Palghar station in Maharashtra on July 31.
In response to the gravity of the situation, a high-level committee comprising five members has been constituted to launch a comprehensive investigation into the matter. The Borivali GRP, on the other hand, has been diligently recording statements from more than twenty individuals who were present on the train during the tragic incident. A senior official from the GRP revealed that the police are actively reaching out to witnesses to gain a clearer understanding of the sequence of events and the context surrounding the incident.
As a result of the shocking incident, an FIR has been lodged at the Borivali Government Railway Police (GRP) in Mumbai, and Chetan Singh has been charged under relevant sections, including 302 (murder) of the Indian Penal Code, along with the Arms Act and Railway Police Act. Subsequently, he has been placed under arrest as the investigation progresses.
Reflecting on the unfortunate incident, Chief PRO Western Railway, Sumit Thakur, expressed his dismay, stating, "In an unfortunate incident on the Jaipur-Mumbai Superfast Express, a police constable shot his colleague escort-in-charge ASI Tika Ram. The reason for this is yet to be established. It is regrettable that ASI Tika Ram and three other civilians lost their lives. The constable was arrested by RPF/Bhayandar. Further investigation is ongoing."
In the aftermath of the fatalities, Western Railway announced an ex gratia payment of Rs 10 lakh to the families of the passengers who tragically lost their lives. Additionally, ASI Tikaram's family will receive their rightful dues as per the service rules, as a measure of support to his family.
As investigations continue, the focus will be on uncovering the motive behind the shooting and understanding the events leading up to the incident.
Also Read: Gyanvapi Case: Allahabad HC Grants Permission To ASI For Survey Of Mosque Complex in Varanasi