Karnataka elections: JP Nadda says "Congress means commission, corruption, criminalization"
19 April, 2023 | Anupam Shrivastav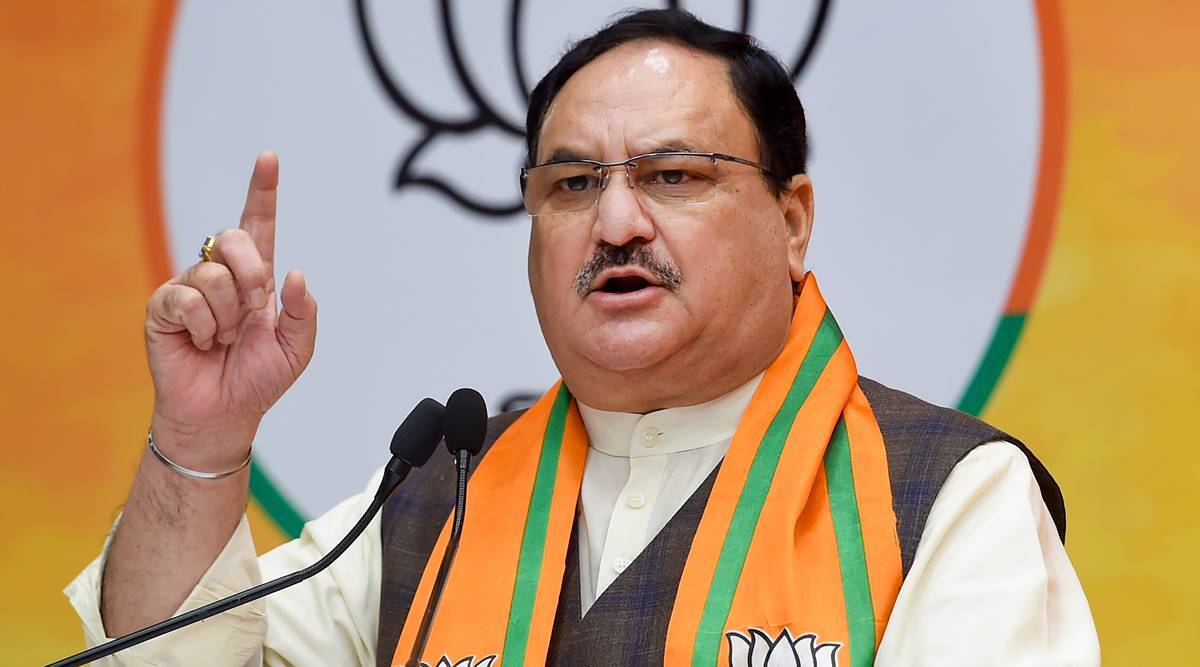 BJP president has also urged the people of Karnataka to vote for the party and that state should not be devoid of PM Modi's blessings.
National president of Bhartiya Janata Party, JP Nadda has made a fresh attack on Congress amid political war of words owing to upcoming Karnataka elections. In his latest attack Nadda claimed that India's oldest party stood for "commission, corruption, and criminalization"
The BJP president has also urged the people of Karnataka to vote for the party and said that Karnataka should not be "devoid of Prime Minister Narendra Modi's blessings". JP Nadda made these statements in Shiggaon while addressing a public meeting in the presence of state Chief Minister Basavraj Bommai and famous Kannada actor Kichha Sudeep who recently supported BJP's bid in assembly elections.
Bommai is supposed to file nomination for Karnataka election from Shiggaon today.
Nadda further added "Congress means commission, corruption and criminalization. I am here to appeal to everyone to vote for development," He also went on to say "I urge you all to make the 'Lotus' win, make the BJP win! Karnataka should not be devoid of Modi Ji's blessings and it should never remain behind in the race towards development. This, you all must ensure by choosing only 'Lotus'
According to Nadda, the nomination paper that Chief Minister Bommai will submit today, is a medium for moving the state ahead. "Bommai ji is going to file his nomination for the assembly after some time from now. This nomination paper is not just for the MLA, it is a way to take forward the direction given to Karnataka," he said.
"The excitement and enthusiasm present in the crowd here show that you all have decided to bring back Bommai ji for the next five years. To ensure that development seeps into each and every corner of Karnataka, you should vote for the BJP," Nadda added. He also said that the objective of BJP-led government is to ensure development and a surety that Karnataka makes strides on the path of development.
"Under BJP's leadership, Karnataka has made great strides towards prosperity; right from ensuring welfare for each section of the society, it has been the top-most FDI destination in the country," Nadda said. Before addressing the gathering, BJP president held a big roadshow in the city of Shiggaon. Chief Minister Basavraj Bommai, Kannada actor Kiccha Sudeep and various other BJP leaders accompanied him during the roadshow in the district.
During the roadshow, crowds of people swarmed the streets and waved the BJP flag. Chief Minister Bommai will be filing his candidacy from Shiggaon Assembly constituency today. He has held this position since 2008.
Nadda and other top officials would accompany him to the filing center. He will be joined by actor Kichcha Sudeep while being nominated. The Chief Minister received the actor's backing, which was sharply attacked by the opposition. Elections for the 224-member Assembly will take place on May 10 and the results will be tallied on May