NBF Conclave: Can 4th Pillar stand out as a business prospect?
21 October, 2022 | Pranay Lad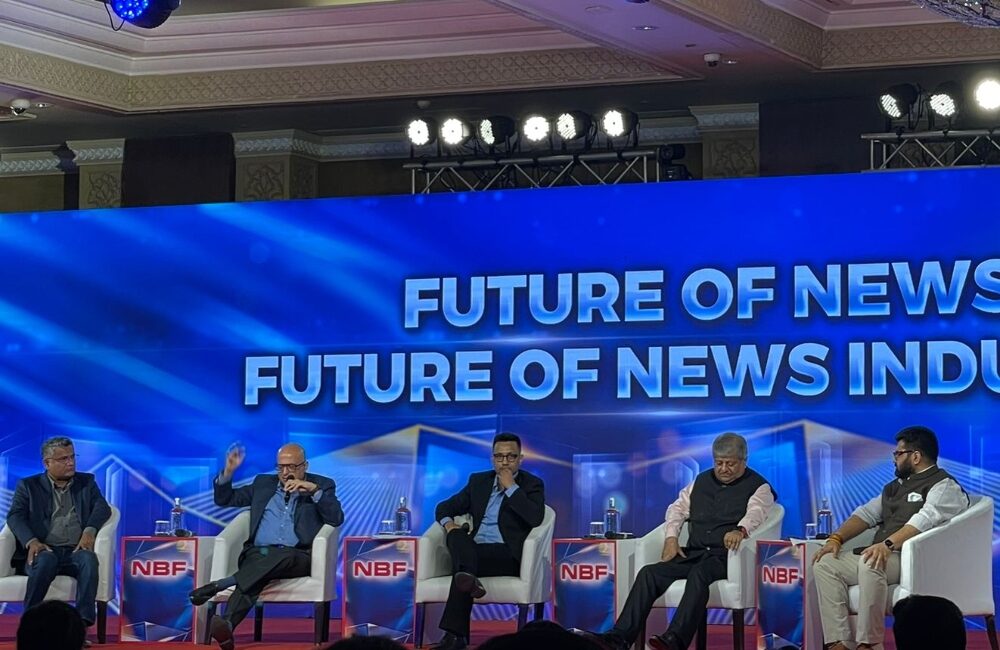 The NBF conclave is taking place at the Taj Palace, New Delhi which seeks to have a discourse about the future of the news industry.
The first session of the News Broadcaster Federation (NBF), pertaining to the future of the news industry had speakers namely- Prashant Kumar, CEO, GroupM, South Asia, Vikram Sakhuja, Group SEO, Madison Media & OOH, Shashi Sinha, Chairman BARC, and Kartikeya Sharma Rajya Sabha MP, and founder of ITV network.
Prashant Kumar started the session by reiterating that news will always stay and we have to look at every element which can turn out to be an opportunity and use it as leverage to benefit ourselves.
Whereas Vikram Sakhuja, said that to survive in this industry, advertising is the solution, and consolidation is required. "We have to try to extract and create more value out of such opportunities."
"The challenge with news is, there is largely the same kind of news delivered a little differently. The problem is with differentiation," he also added.
However, Shashi Sinha, felt that collaboration is the key and one will be surprised by the amount of the industry collaborates, despite being competitors. One may fight by day, but as an industry should collaborate.'
Kartikey Sharma reiterated the fact that the industry is evolving and it is the need of the hour to remove the inefficiencies.
He also added that to fructify the process one needs to focus on monetising, and creating new revenue streams.