NBF National Conclave Creates History In Audience Reach
26 October, 2022 | Pravina Srivastava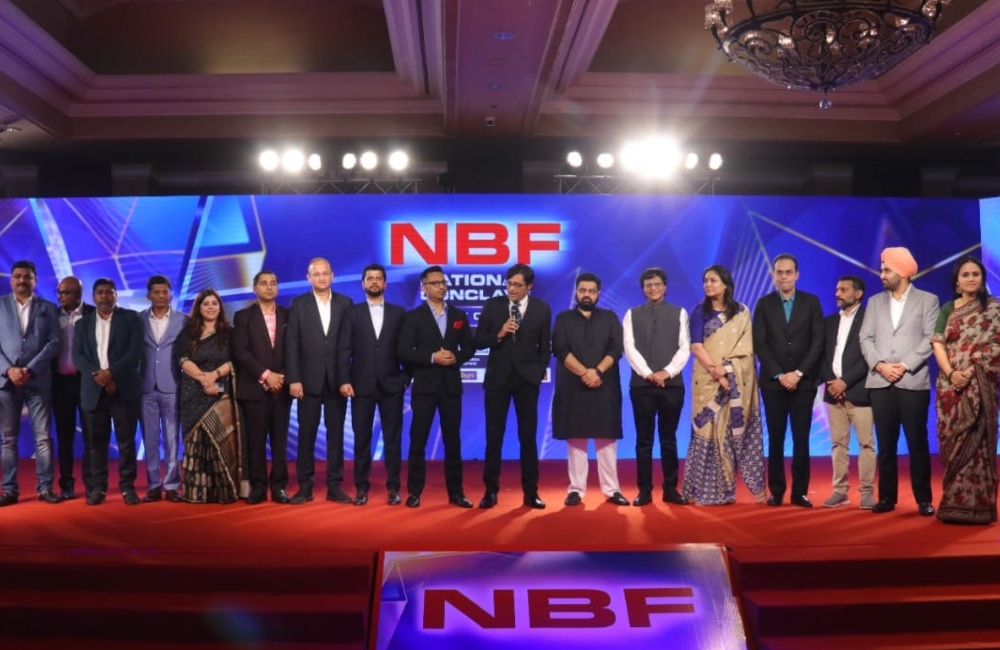 NBF National Conclave: To Deepen Focus On Regional Channels, Digital Platforms
New Delhi, October 25, 2022: The News Broadcasters Federation, India's largest industry body of television news channels spreading across the country, created history in terms of audience reach for its first flagship biggest news event "NBF National Conclave: The Future of News", held in New Delhi on Friday, October 21, 2022 at the Taj Palace. More than 70 NBF member news channels came together to discuss, deliberate and debate on issues impacting their reach, revenue and regulations.
The one day long landmark NBF National Conclave was inaugurated by Mr. Venkaiah Naidu, Former Vice-President of India. The Conclave had finest line of speakers' deliberating and sharing their perspectives on the issues, opportunities and challenges impacting the news media doing the public service.
For the first time in India's news media history, the event was telecast live on more than 70 news channels and streamed across over 100 digital news platforms, in almost all the languages of the country, creating history in terms of reach of audience of about 100 crore television viewers through its member news channels.
NBF Founding-President Arnab Goswami announced the official expansion of NBF's membership base by further strengthening its democratic governance structure and growth in terms of reach of news broadcasters and digital platforms accross the country. The decision was taken during an open house interaction with the Governing Board and the respected members at the closing ceremony of NBF's National Conclave.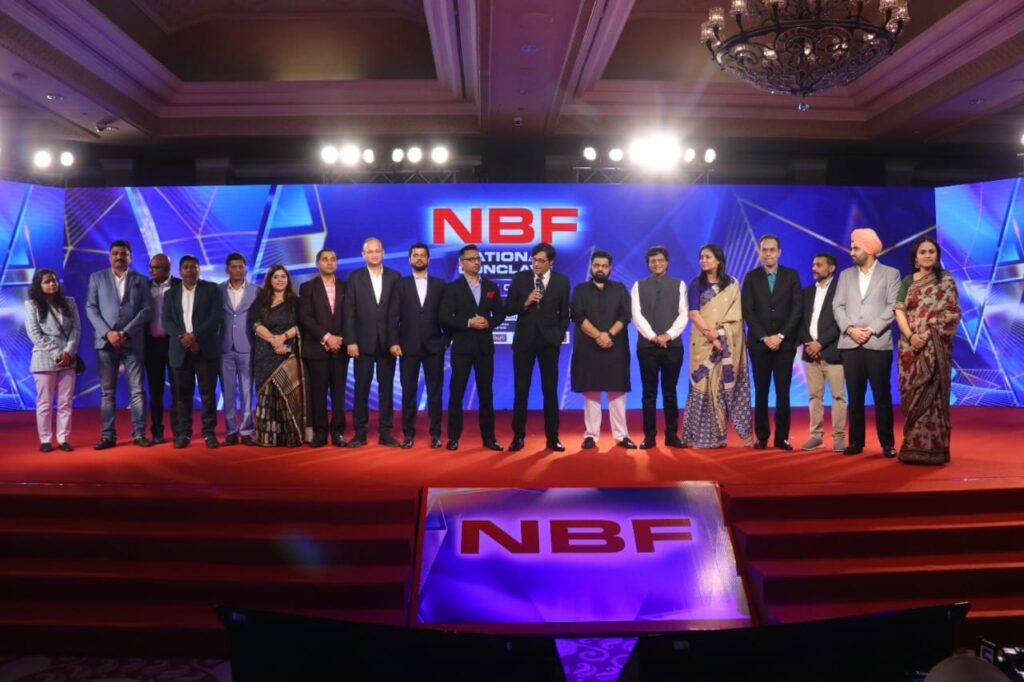 The flagship NBF National Conclave was hosted by: 24News, Aalami Samay, CVR English, CVR Health, CVR News, DA News Plus, Dighvijay, 24×7 News, DY365, First India News Rajasthan, Gulistan News, IBC24, India News Gujarat, India News Haryana, India News Hindi, India News MPCG, India News Punjab HP, India News Rajasthan, India News UP, iNews, Jaya TV, JK24X7, Khabar Fast, Living India News, MH One News, ND24, Network 10, News First Kannada, News Live, News Nation, News State MPCG, News State UPUK, News7 Tamil, News9, NewsX, North East Live, North East News, OTV, Prag News, PTC News, Puthiya Thalaimurai Tamil, Republic Bangla, Republic Bharat, Republic TV, S Newz, Samay Haryana, Sahara Samay, Samay Bihar, Samay Maharashtra, Samay MPCG, Samay Rajasthan, Samay UP, TV5 Kannada, TV5 Telegu, TV9 Bangla, TV9 Bharatvarsh, TV9 Gujarati, TV9 Kannada, TV9 Marathi, TV9 Telugu and V6 News Telugu.
The event was supported by LiveU by Lamhas Satellite Services, Fourth Dimension Media Solutions as the official ad-sales partner; Deloitte as knowledge partner, Radio City as the official Radio Partner; and print media partners – The Sunday Guardian, Daily Guardian and Velugu newspaper. The event was supported by Asia Video Industry Association, Webnyay and Media Entertainment Skills Council, under the Government of India.