NCB Busts Inter City Drug Syndicate, 6 Held, 60 Kg MD Seized
7 October, 2022 | Pranay Lad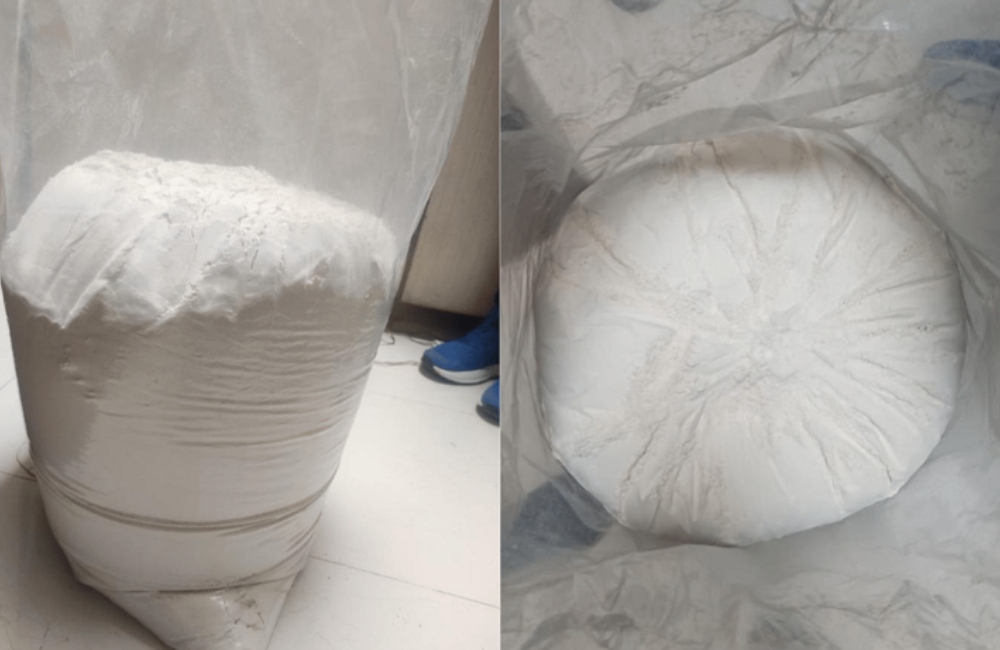 The Narcotics Control Bureau (NCB) has successfully carried out an operation where a cross-state drug cartel was neutralised and 60 kilos of high-quality MD were recovered.
The kingpin and his most important colleague are among the six persons who have been detained in connection with the case. The Naval Intelligence Unit, Jamnagar, Gujarat, first provided information regarding a few individuals' dubious behaviour. Following the input, NCB actively began collaborating with the agency, closely monitoring different areas of the given goals, and beginning to acquire more data.
Gradually, it became apparent that Gujarat was ready to send a large shipment of high-quality pharmaceuticals to neighbouring states.
In response, the NCB quickly drew up a plan of action that included not only locating the major targets and the contraband but also keeping a low profile to preserve the element of surprise for other key partners.
"As a result, on 03/10/2022, 10.350 kgs of MD were confiscated, and four important colleagues were detained. Bhaskar V., who was detained, was from Jamnagar, Gujarat, while S.G. Mahida @Pilot, S.M. Chowdhury, and Muthu P.D., who was arrested, were all from Mumbai "read the official press release.
Major drug links and associates operating out of Mumbai were then revealed during questioning, case investigation, and disclosures made by the people.
The NCB team was informed of the current events as a result, and covert surveillance was mounted on the designated targets located in Mumbai.
The NCB squad then stopped the target when he started making attempts at narcotics trafficking.
"Around 50 kgs of MD were found in a godown at SB Path, Fort, Mumbai, on October 6, 2022, after initial questioning and further investigation. Further questioning throughout the investigation led to the capture of the kingpin as well (M I Ali). Thus, two people (M.I. Ali and M.F. Chisty) were detained in Mumbai on October 6, 2022 "the statement said.
It would be crucial to note that one of the individuals, SG Mahida, worked as a pilot for Air India from 2016 to 2018. He finished his flight training in Lithuania and San Antonio, Texas.
The second individual, also known as Muthu PD, is a history-sheeter who was previously detained by DRI in 2001 in connection with a 350-kilogram Mandrax trafficking case and was released on bail in 2008.
Further research has revealed that the narcotics found in the seizures in Mumbai and Jamnagar came from the same source. Further examination revealed that the 60 kg of MD that were confiscated in total were part of a shipment and connected to an earlier Mumbai Police seizure of MD.
In the underground drug trade, MD, also known as mephedrone, is a stimulant substance also known as meow meow or M-Cat. It is included in the list of NPS, or New Psychoactive Substances.