NCLT admits GoFirst's plea for insolvency proceedings
10 May, 2023 | Vaishali Sharma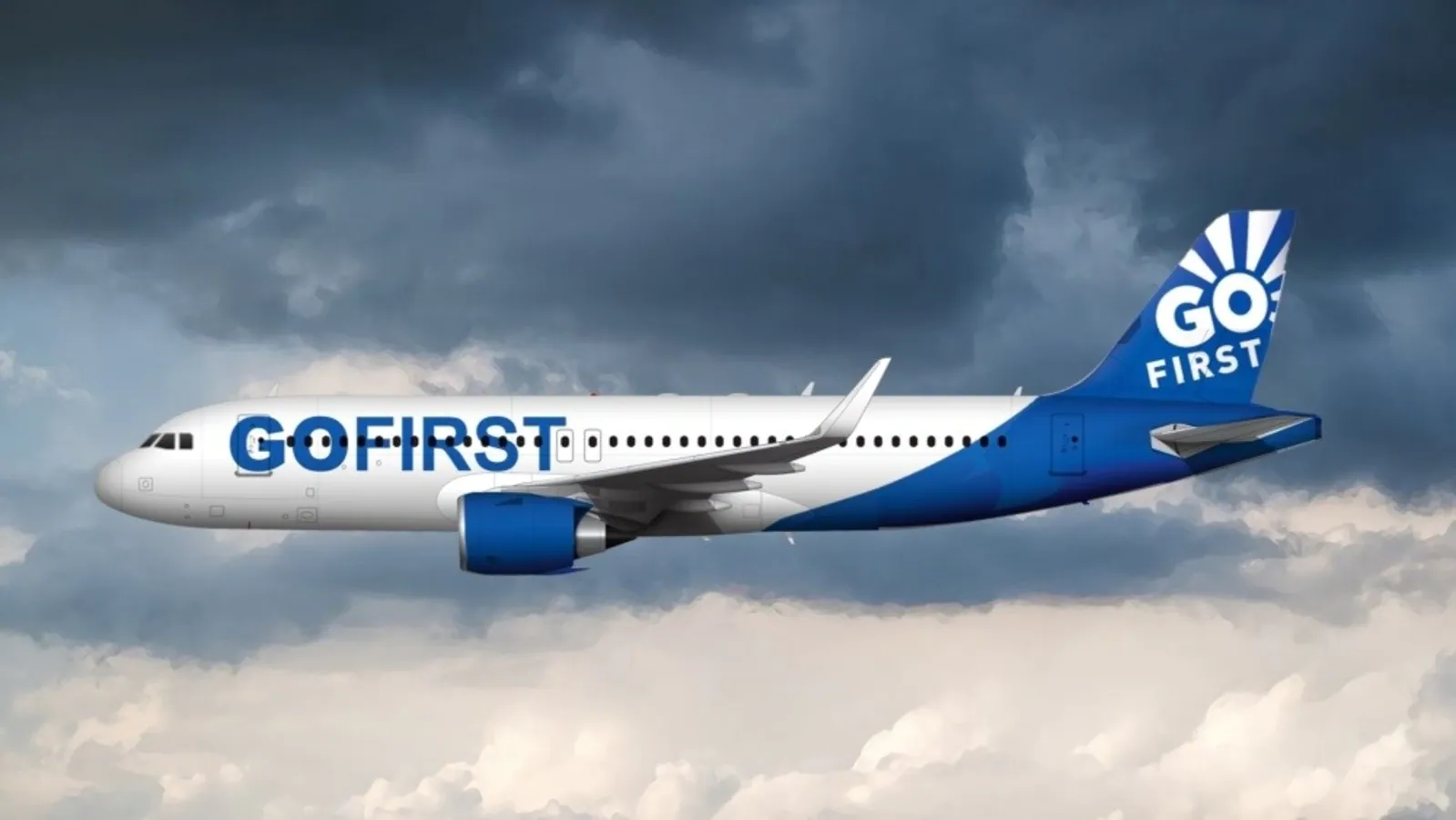 The National Company Law Tribunal (NCLT) granted Go First Airlines' insolvency petition on Wednesday.
The National Company Law Tribunal (NCLT) granted GoFirst Airlines' insolvency petition on Wednesday.
Last Thursday, the low-cost carrier petitioned the National Company Law Tribunal (NCLT) for bankruptcy protection. It had also sought an interim moratorium to prevent aircraft lessors from seizing its 26 aircraft.
Furthermore, the airline sought guidance on appointing an insolvency resolution process (IRP) for the benefit of Go First.
The NCLT, the President Justice Ramalingam Sudhakar and technical member LN Gupta announced the order, adding, "We appoint Abhilash Lal as IRP (Insolvency Resolution Professional). Suspended board of directors will cooperate with the IRP."
The NCLT court also said, "The suspended directors are also ordered to deposit Rs 5 crore to make the immediate expenses."
On the moratorium sought by the airline, the court said, "The necessity of going into the merits of the application is that the Section 10 is already been admitted in respect of the corporate applicant and the moratorium is already being initiated."
The effect of such an interim moratorium, according to the Insolvency and Bankruptcy Code (IBC), is that all pending legal proceedings relating to any 'debt' are deemed to have been stayed.
GoFirst's requests to NCLT
Crisis-hit GoFirst had requested a number of interim orders from the NCLT bench, including a prohibition on lessors from returning aircraft and a prohibition on the Directorate General of Civil Aviation (DGCA) from taking any adverse action against the airline.
The liabilities of the Wadia Group-owned airline total around Rs 11,000 crore.
Go First stated that its bank account with the consortium has been frozen, and it has petitioned the NCLT Court to have it unfrozen.
According to Go First Airlines, this is not a malicious petition to avoid payment of dues.
Read Also : Karnataka Assembly polls: Voting begins; high stakes for BJP, Congress
Follow us : Twitter