Pushpa Kamal Dahal 'Prachanda' named Prime Minister of Nepal
26 December, 2022 | Pranay Lad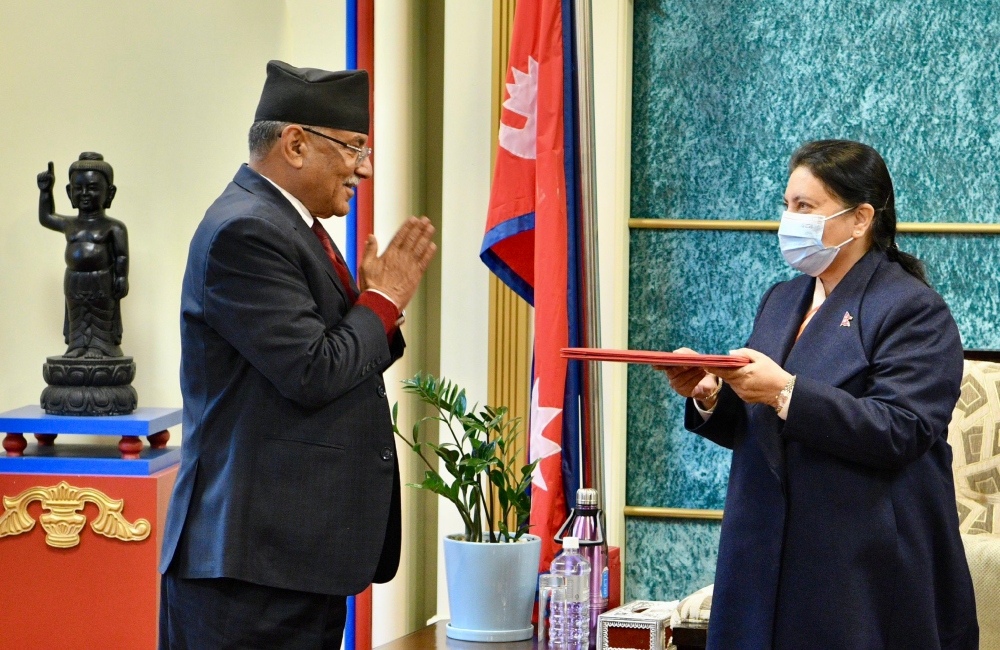 In a remarkable effort for a post-election coalition, seven parties and three independent MPs are brought together under the leadership of the former prime minister Sharma Oli.
Pushpa Kamal Dahal, the head of the legislative branch of the Communist Party of Nepal (Maoist Centre), was nominated prime minister of the Himalayan nation on Sunday by Nepalese President Bidhya Devi Bhandari.
The President's Office in Sital Nivas informed the public that Mr. Dahal, well known as "Prachanda," will take the oath of office as Prime Minister on Monday at 4 p.m.
In a bold move for a post-election alliance on Sunday, seven parties and three Independent MPs, led by former prime minister K.P. Sharma Oli of the Communist Party of Nepal (UML), proposed the name of Mr. Dahal as the prime ministerial candidate of the Left-dominant coalition. Greetings from Prime Minister Narendra Modi to Mr. Dahal.
169 elected members of the Pratinidhi Sabha, the Lower House, have pledged their support to Mr. Dahal and his CPN (Maoist Centre), including representatives of the Communist Party of Nepal (Unified Marxist Leninist), the Rashtriya Swatantra Party (RSP), led by Ravi Lamichhane, the pro-monarchy Rashtriya Prajatantra Party, the Nagarik Unmukti Party, the Janat
Prime Minister Narendra Modi congratulated Mr. Dahal and stated, "The special relationship between India and Nepal is founded on deep cultural connections and genuine people-to-people relationships. I'm excited to collaborate with you to further solidify our connection.
The RSP, one of the main players in the Leftist alliance, has criticised India for constructing an embankment along the Mahakali river near Dharchula, which has sparked complaints from Nepalese residents on the other side. Officials, however, assured New Delhi will closely monitor the progress.