Neutralisation of a Terror-Crime-Espionage Network
3 September, 2022 | Pranay Lad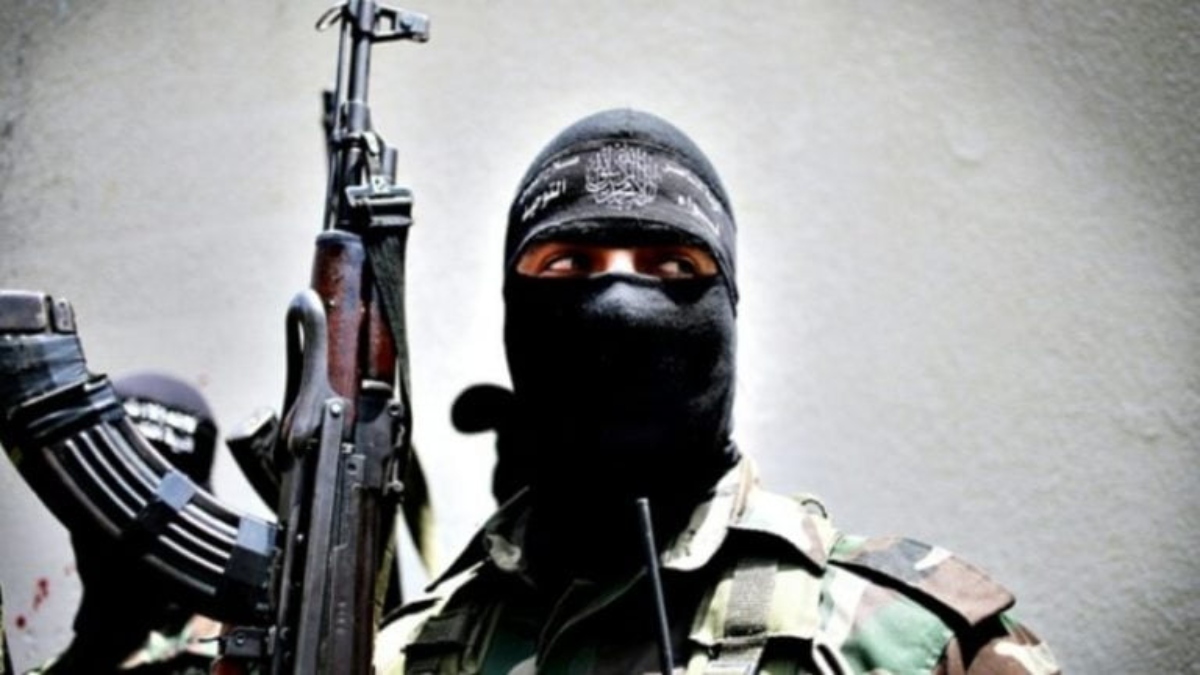 Based on specific inputs from Military Intelligence, Kishtwar Police apprehended a local 'Molvi' at Kishtwar (Jammu) on Friday (2nd September 2022) involved in passing information relat...
Based on specific inputs from Military Intelligence, Kishtwar Police apprehended a local 'Molvi' at Kishtwar (Jammu) on Friday (2nd September 2022) involved in passing information related to security forces and assisting a lesser-known terrorist organisation, 'Kashmiri Janbaz Force,' which is controlled from Pakistan.
Previously, Military Intelligence (MI) authorities were able to discover a suspect's involvement in transmitting information about the deployment and movement of security forces (including the Army) to the terrorist group "Kashmir Janbaz Force" in Pakistan. MI expanded on the input with the support of the State Investigation Agency (SIA). Abdul Wahid, a 22-year-old married man from a middle-class family, was identified as the culprit. He works as a 'Qari (teacher) at a Madrasa and also as a 'Molvi' (cleric) in a Mosque in Kishtwar. The leads were eventually shared with Kishtwar Police and explored together.
Last Friday (August 26th, 2022), Kishtwar Police summoned the suspect, Abdul Wahid, for questioning in Kishtwar. During the joint interrogation, Abdul Wahid confessed that in December 2020, he spoke through Facebook with one Tayyab Farooqi alias "Umar Khatab," who presented himself as "Amir" (commander) of the "Kashmir Janbaz Force (KJF). Following their connection, Abdul Wahid was first charged with uploading photographs and material connected to the KJF to Facebook. They progressed to WhatsApp, where the so-called KJF commander communicated using a "+92" (Pakistani) number.
Abdul Wahid became an active member of the KJF's Facebook and WhatsApp groups, supporting their anti-national actions on the internet. Abdul Wahid even offered to join the KJF as a terrorist.
Following that, Abdul Wahid began talking with a few additional unknown KJF cadres/supporters and/or possibly Pakistani Intelligence Operatives (PIOs). They've all attempted to entice the accused by promising him money, a new phone, and so on. Following that, Abdul Wahid was given a few virtual number-based WhatsApp accounts via which he could speak with his managers. He was told to maintain his phones clean and to change his gadgets on a regular basis.
The accused was also instructed to encourage young people to join the KJF. Furthermore, the terrorists/PIOs had repeatedly requested that the accused submit locations, images, and videos relating to security forces. Abdul Wahid agreed to send images of Army camps as well as a map of the infiltration path. He had supplied coordinates of neighbouring Army camps and Army personnel training places, rendering these facilities and individuals vulnerable to targeted terror strikes.
Kishtwar Police have charged the accused under relevant provisions of the UAP(A)/ CrPC after discovering his active engagement with terrorists and potential PIOs.

It has been established that Abdul Wahid, an ideologically driven agent, continued to aid terrorists/PIOs despite knowing their nationality and goals. He was neutralised before he could communicate further information/photos/videos/locations connected to security forces, facilitate terror acts in/around Kishtwar, or persuade local youngsters to join KJF. This arrest is thought to have prevented certain damages to the Chenab valley region in the form of targeted terror attacks on security personnel and/or recruiting of teenagers into the KJF.
According to reports, Abdul Wahid will appear in court shortly. MI, SIA, and J&K Police are also looking into more leads.
Read more: 'Temples serve greater societal requirements,' says SC, questions the need to review 1863 Religious Endowments Act