New faces inducted as BJP releases list of central office bearers
29 July, 2023 | Gautam Thakral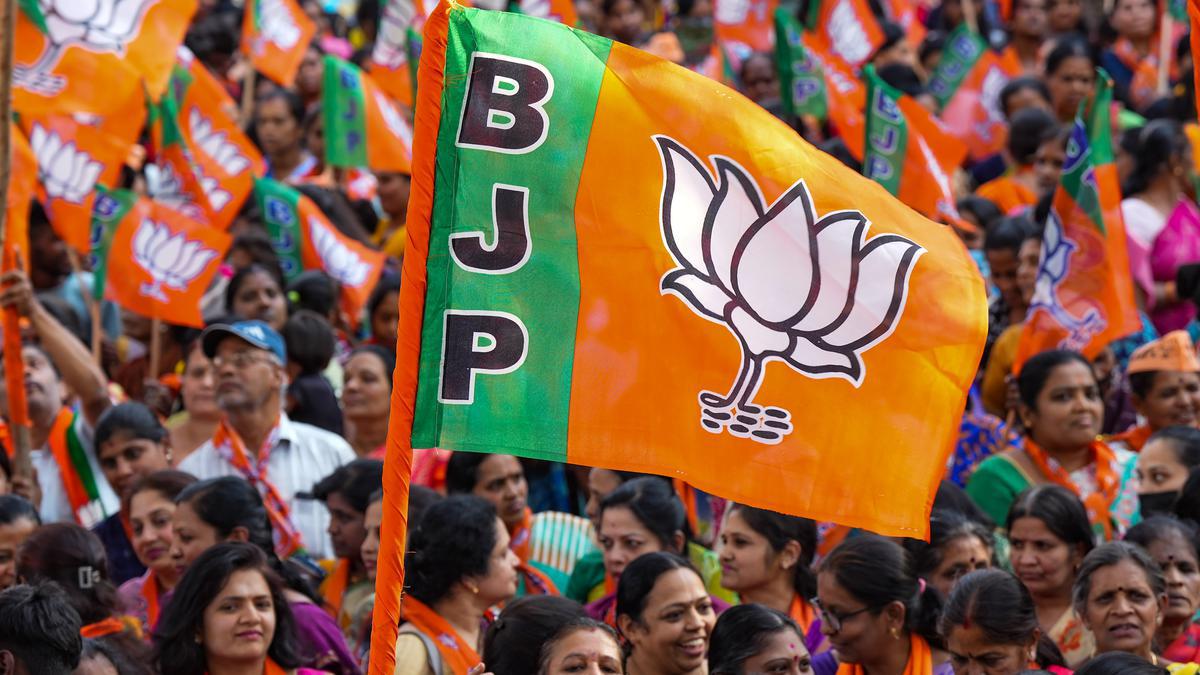 BJP intends to increase its active presence among the public in Rajasthan, Madhya Pradesh, Telangana, and Mizoram.
Former Telangana BJP president Bandi Kumar Sanjay and Rajya Sabha MP Radha Mohan Agrawal were inducted as national general secretaries.
The move comes as the party prepares for the upcoming Assembly elections in states including Rajasthan, Madhya Pradesh, Chhattisgarh, and Telangana.
The new list contains the names of 13 Vice-Presidents, nine general secretaries, including B.L. Santhosh as the in-charge of the organisation and 13 secretaries.
In addition, Tarik Mansoor, an MLC from Uttar Pradesh and former vice-chancellor of Aligarh Muslim University, has been named BJP vice-president.4
Anil Antony, the son of veteran Congress politician A K Antony, has been appointed as the party's national secretary. Lakshikant Bajpai is also on the list of National-General Secretaries.
Rajesh Agarwal has been appointed Treasurer, while Naresh Bansal has been appointed Assistant Treasurer.
JP Nadda, National President of the BJP, chaired a nearly 4-hour meeting with the party's national general secretaries on Friday.
Discussion held on critical issues by BJP
The discussion concentrated on critical issues such as the approaching Lok Sabha elections, the NDA meeting, outreach plans, and electoral struggles in five states.
During the meeting, Nadda reviewed the party's "Maha Jan Shampark Abhiyan" (Mega Contact Campaign) activities and solicited feedback from key ministries and top party officials on their tours and outreach efforts. The debate also discussed the party's roadmap for the upcoming elections in five states, as well as preparations for the Lok Sabha elections.
Furthermore, the party's general secretaries met separately to discuss Prime Minister Modi's travel plans and the leadership's tour arrangements. The emphasis was on boosting organisational growth and speeding up current party programmes.
Discussions for a meeting with members of the National Democratic Alliance (NDA) were also held at the occasion.
The BJP's National General Secretary (Org.) B.L. Santhosh, National Joint Organisational Secretary V. Santosh, and general secretaries Arun Singh, Sunil Bansal, Vinod Tawde, Tarun Chugh, Kailash Vijayvargiya, Manoj Shokeen, and Dushyant Gautam attended the meeting.
With the upcoming elections in mind, the attendees discussed several ideas for enhancing the party's operations and increasing public participation.
The BJP intends to increase its active presence among the public in Rajasthan, Madhya Pradesh, Telangana, and Mizoram, as these states will hold assembly elections before the 2024 Lok Sabha elections.
Also Read: 6 killed in collision of two passenger buses in Maharashtra's Buldhana
Catch all the Latest Business News, Breaking News Events and Latest News Updates on NewsX)