New Zealand: Over 100 women from Indian diaspora celebrate centennial episode of 'Mann Ki Baat'
30 April, 2023 | Pragati Singh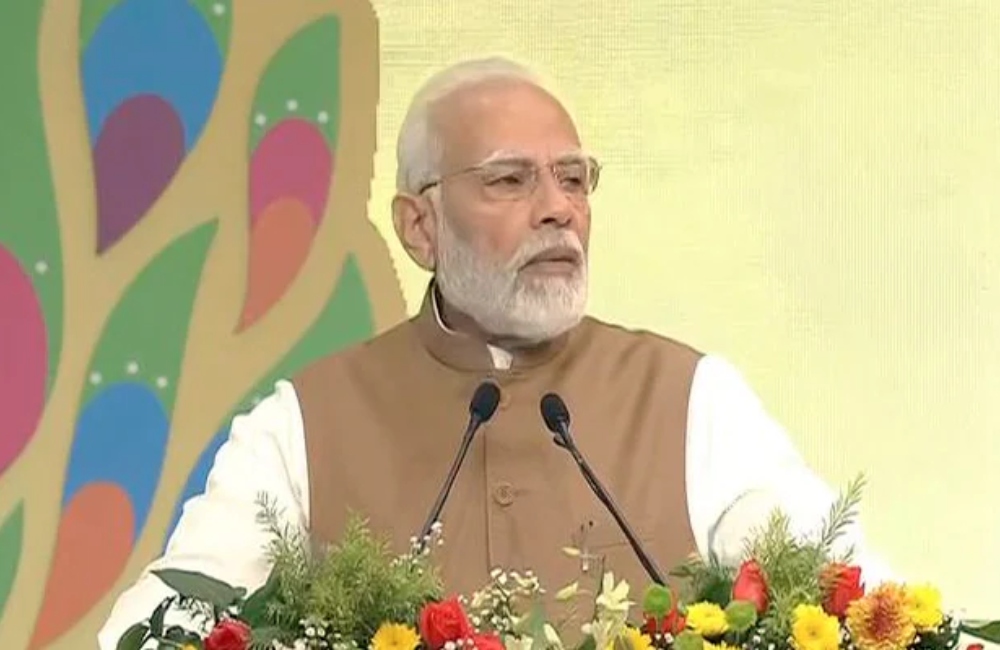 PM Modi's monthly radio show reached its 100th episode today, which aired live at 11 a.m.
On Sunday, around 100 Indian diaspora women gathered in New Zealand to mark the hundredth episode of Prime Minister Narendra Modi's 'Mann Ki Baat' show. Rami Ben, a centenarian whose enthusiasm was unaffected by her age, was among these women.
Rami Ben gave her blessings to PM Modi, saying, "Be happy from mind, body and wealth such are my blessings for you. May you be blessed with good health, wealth and mind."
Meanwhile, Winston Peters, New Zealand's former Deputy Prime Minister, attended the programme.
Peters said, "It is great to be at this event. It is a chance to address directly Prime Minister Modi, whom I've had the privilege to meet a number of times. Not that he may not remember. This 'Mann Ki Baat' event is a conversation from the heart. I am proud of this 100th episode of this event."
The 100th edition of PM Modi's Mann Ki Baat was broadcast worldwide, not just in India. External Affairs Minister S Jaishankar attended an event in the United States and watched the 'Mann Ki Baat' live telecast.
According to External Affairs Minister S Jaishankar, Mann Ki Baat has a huge influence because there is an emotional connection between Prime Minister Narendra Modi and the people of India.
Addressing the Indian diaspora that gathered in New Jersey to listen to the live broadcast of the 100th episode of Mann Ki Baat, the EAM said, "It is an important day and for many of us an emotional day."
Aside from the United States, programmes were held in the United Kingdom at the India House in London. High Commissioner Vikram Doraiswami, who also attended, said it was a great opportunity for everyone to bond over a community-based programme run by Prime Minister Narendra Modi.
"It's been a great pleasure to host people from our community here at our High Commission in London this Sunday morning at the 100th episode of Mann Ki Baat. The idea of taking an event that is focused on community and having it done as a community event is quite special. As you can see around, there has been a lot of enthusiasm from diverse people across the large 1.8 million community here in London… in the UK to be part of it," Doraiswami told ANI.
PM Modi's monthly radio show reached its 100th episode today, which aired live at 11 a.m. The campaign, which began on October 3, 2014, has become a significant component of the government's citizen-outreach programme, addressing a variety of social groups such as women, youth, and farmers and spurring community action.
Mann Ki Baat is broadcast in 11 foreign languages, including French, Chinese, Indonesian, Tibetan, Burmese, Baluchi, Arabic, Pashtu, Persian, Dari, and Swahili, in addition to 22 Indian languages and 29 dialects. More than 500 All India Radio broadcast centres carry Mann Ki Baat.