Newly Appointed Maha CM Eknath Shinde, Fadnavis meet President Kovind
9 July, 2022 | Pravina Srivastava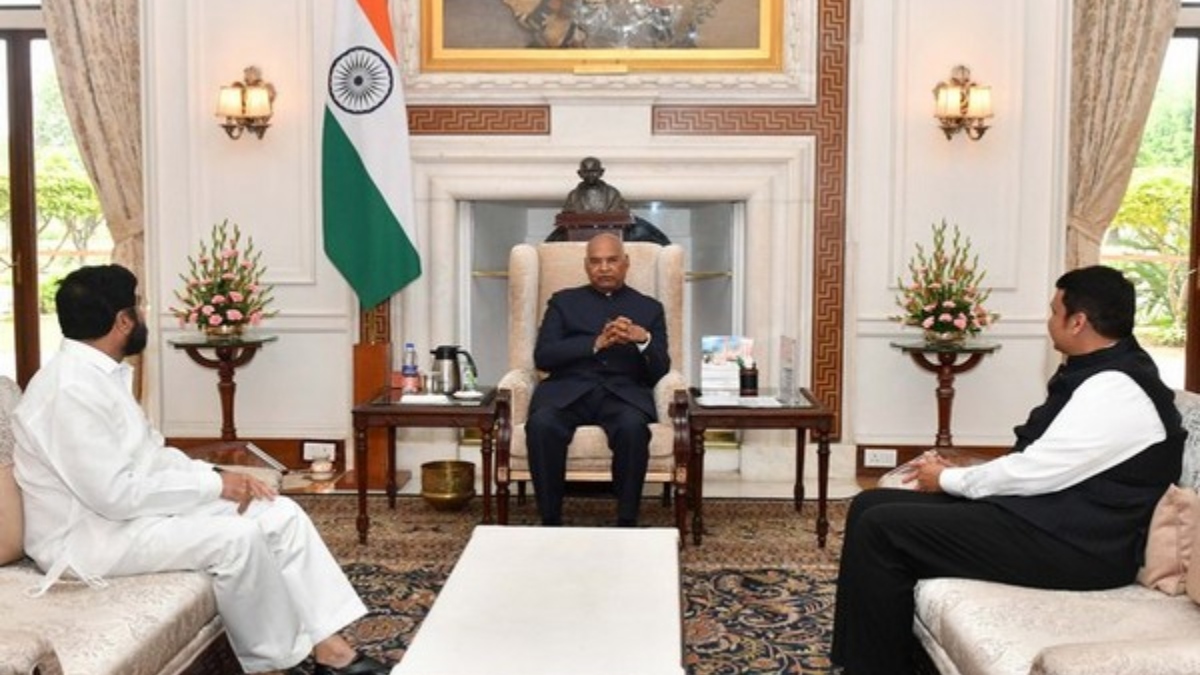 Rashtrapati Bhavan tweeted that Maharashtra Chief Minister Eknath Shinde and Deputy Chief Minister Devendra Fadnavis had a meeting with President Ram Nath Kovind
Eknath Shinde, the chief minister of Maharashtra, and Devendra Fadnavis, his deputy, met with President Ram Nath Kovind on Saturday at Rashtrapati Bhavan.
Rashtrapati Bhavan tweeted that Maharashtra Chief Minister Eknath Shinde and Deputy Chief Minister Devendra Fadnavis had a meeting with President Ram Nath Kovind.
Shinde and Fadnavis will likely see Prime Minister Narendra Modi later on in the day, according to the sources.
He will also meet JP Nadda, president of BJP.
Shinde and Fadnavis met with Union Home Minister Amit Shah on Friday to discuss a variety of topics, including the upcoming formation of a new Maharashtra administration.
Eknath Shinde led a group of Sena MLAs in opposition to the MVA administration earlier in June of this year, which caused it to lose its majority in the Maharashtra assembly. Thackeray, the leader of the Shiv Sena, resigned as CM as a result before a floor test.