NewsX Exclusive Coverage on India's First Private Rocket, Vikram-S Launch
18 November, 2022 | Pranay Lad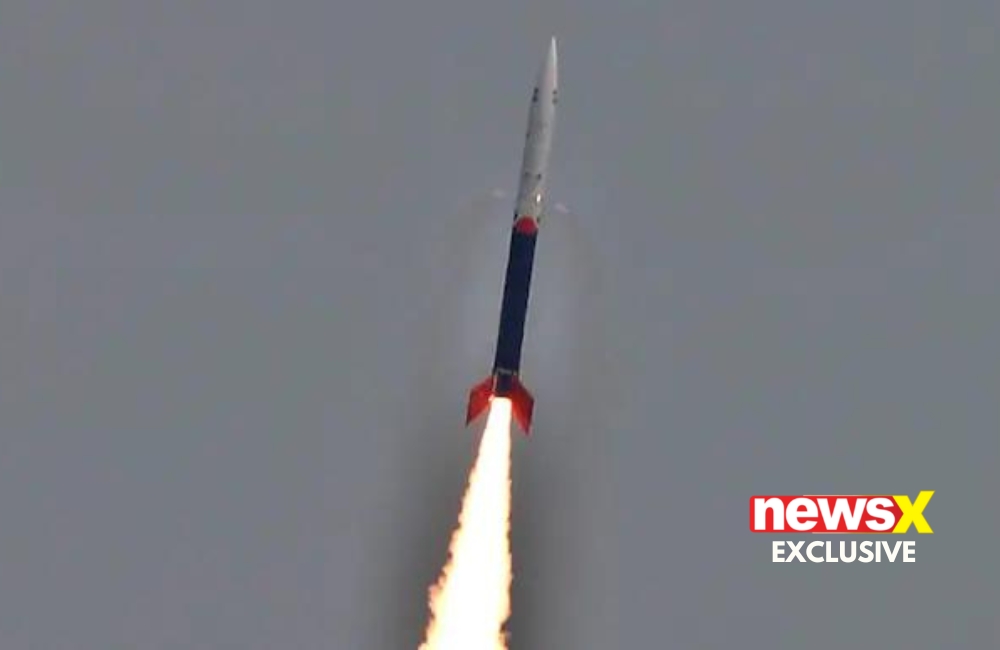 Following launch, the Vikram-S rocket reached a height of 89.5 kilometres and satisfies all requirements, according to Skyroot Aerospace, the rocket's developer.
Today, the Vikram-S, India's first commercially manufactured rocket, successfully launched from the Sriharikota spaceport, some 115 kilometres from Chennai. This marks the entry of the private sector into the nation's space industry, which has been dominated for decades by the state-run ISRO.
"Mission Prarambh has been completed successfully. Congratulations "ISRO tweeted in a statement.
The rocket launch, according to Union Minister Jitendra Singh, who was in Sriharikota to witness the historic launch, marked a turning moment for Indian entrepreneurs.
Skyroot Aerospace, a Hyderabad-based start-up, has created the "Prarambh" mission and the Vikram-S rocket with assistance from ISRO and IN-SPACe (Indian National Space Promotion and Authorisation Centre).
The rocket carried three payloads developed by the Armenian BazoomQ Space Research Lab, Chennai-based Space Kids, and N Space Tech India of Andhra Pradesh.
"By launching India's first private rocket today, we created history. It is a representation of the new India and the Prarambh of a glorious future." Skyroot Aerospace co-founder Pawan Kumar Chandana stated.
NewsX did a blanket coverage of the launch where the panel was joined by Ashok GV – space policy expert, Dr Srimathy Kesan founder, and CEO at space Kidz India, Wing commander S Sudhakar global strategic & defence expert & CEO Qu gates technology, Group Captain UK Devnath – defence expert.
Group captain UK Devnath reiterated that we (Indians) have the caliber to produce indigenously industry-leading components and it's a great feat for India, as the nation transitions into a new league.
"I know the team behind this We have a very capable private sector that can compete with the best in the world, and I am very confident in the abilities of our industry," said Ashok GV.
Earth Scientist, K Siddhartha reiterated that India's Pvt space force will benefit not just private companies like Skyroot but also ISRO and the economy as a whole.
Founder CEO, Space Kidz India, Srimathy Kesan, said "We have our payload going in the rocket, so it's even more sensitive and even more emotional."