NewsX Exclusive : K'taka CM Basavaraj Bommai and the BJP's 'Long-Term Vikas' Pitch
19 February, 2023 | Adarsh Tripathi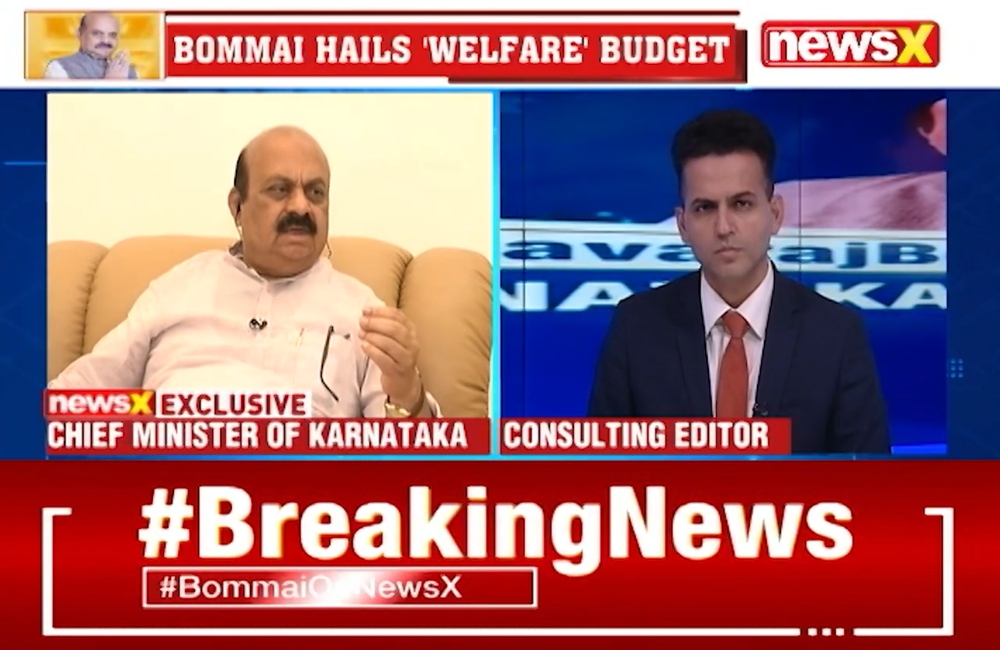 Karnataka Chief Minister Basavaraj Bommai talks Budget, Elections and more in his first interview, exclusively on News
It's election season in Karnataka, and the state is set to witness a pitched battle between the BJP, the Congress and the Janata Dal (Secular) after the political crisis of 2019 saw the Congress-JD(S) government crumble. In what is shaping up to be a crucial year for the BJP as it defends it's grip on power in Madhya Pradesh and Karnataka, just a year shy of the 2024 General Elections, it all begins with the southern state of Karnataka.
Chief Minister Basavaraj Bommai, on the 17th of February, presented his final budget on behalf of this government, a revenue surplus budget pegged at a whopping 3 lakh crore Rupees, ahead of the Assemby Elections in May. The Chief Minister has announced, in his words, 'a non-tax budget that intends to maximise revenues through administrative measures,' which has come to be dubbed by the Opposition, despite it's positive outlook after the Coronavirus years, as their 'exit Budget'. In a recent interview given exclusively to NewsX, CM Basavaraj Bommai spoke about the Budget, the upcoming elections, as well as long-term strategy for the ruling BJP in the state of Karnataka.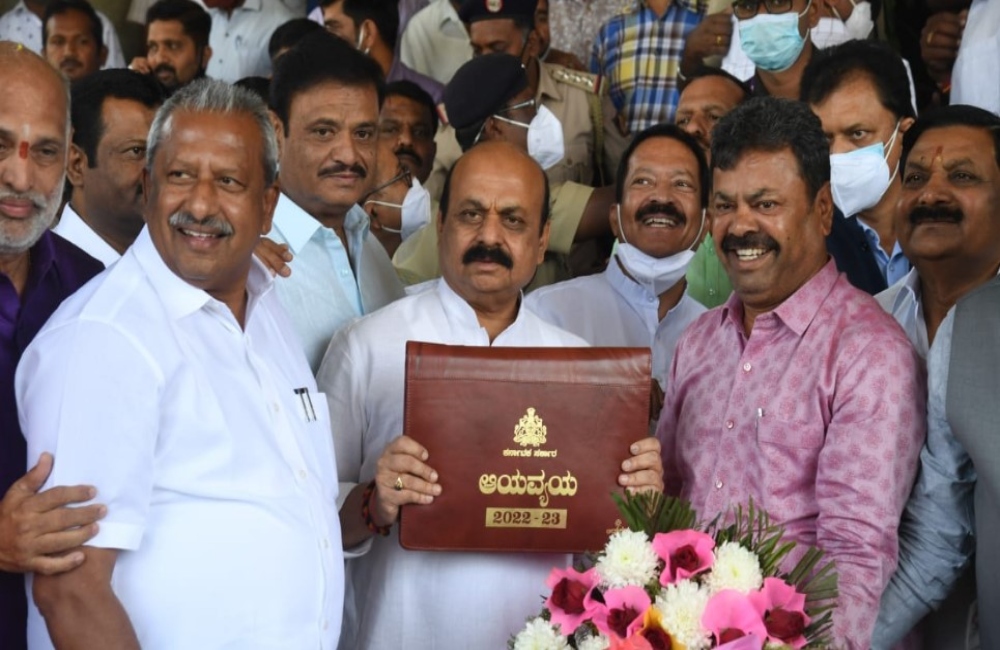 The Budget for the year 2023-24 saw a total of Rs 39,031 crore allocated to the agriculture sector, with several farmer-friendly moves like an increase in the limit of interest-free loans from Rs 3 lakh to Rs 5 lakh. This, according to the Chief Minister, is done to increase the purchasing power in the hands of the smaller farmers.
"When we increase the capacity of giving loans from Rs 3 lakh to Rs 5 lakh, without any interest, it stops (farmers) from going to the private banks, pawnbrokers whose interest rates are much higher. This gives them more money in their hands for their farming activities and their personal activities. That's how we intend to help the farmers."

CM Basavaraj Bommai, on NewsX
The CM has also announced life insurance cover to some 56 lakh small and marginal farmers under the Jeevan Jyothi Bima Yojane at a cost of Rs.180 crore, among other moves aimed at easing the lives of farmers in Karnataka.
Another key area the Chief Minister has prioritized in his Budget has been woman empowerment. The government has allocated a good chunk of this Budget to civic and social schemes, with women benefitting from a host of different schemes aimed to empower and mobilise the women of Karnataka.
"We are helping girl students, making their travel from one place to another totally free. We are also giving these passes to working women. We are also building hostels for working women in 20 places."

CM Basavraj Bommai, on NewsX
CM Bommai has made it a priority to uplift rural women, under the Stree Samarthya Yojane, a scheme of community investment where some 3 lakh women will benefit from Rs 5 lakhs, according to the Chief Minister. The Stree Samarthya Yojane, which was started last year by the BJP Government in Karnataka, will be expanded further this year. A new 'Shram Shakthi' scheme will be instituted under this to provide landless women farm laborers financial assistance of Rs 500 per month. The expansion of the Stree Samarthya Yojana will also see a push to address malnutrition, anemia and low weight by adopting a lifecycle approach towards these health issues. Under the 'Arogya Pushti' program, eligible married women will be provided with a Mid-day meal and Prophylactic IFA tablets in Anganawadis, for a maximum period of 6 months, once in their lifetime.
The Budget also saw an allocation of nearly Rs 1,000 crore to the construction of a Ram Mandir in Ramanagara, as well as for the renovation and refurbishment of existing temples in Karnataka. The Opposition, led by the former CM Siddaramaiah and DK Shivakumar of the Congress Party, have been particularly vocal about this allocation and have criticized it heavily of late. Speaking to NewsX, CM Basavaraj Bommai, speaking with NewsX, took aim at Siddaramaiah, saying that he has changed his tune after 30-years of 'appeasement politics'.
This was the last Budget in what has been a turbulent election cycle for Karnataka. The BJPs pitch to the people is simple. 'Sabka Saath, Sabka Vikas.' Speaking on the long-term strategy for the BJP in Karnataka, CM Bommai
"Welfare of the people is of highest priority. To have welfare, you need sound finances. We are building sound finances and a sound economy. It is not an expenditure. It is an investment in the future. It is a long-term building that the BJP wants to do."

K'taka CM Basavaraj Bommai on NewsX
With the Assembly Elections looming large, will the BJPs long-term 'Vikas' pitch, coupled with this significant Budget of Rs 3 lakh crore, help CM Basavaraj Bommai and the BJP keep their hold on Karnataka? That remains the question of the hour.