NewsX PoK campaign impact: PoK refugees want 8 seats de-frozen
23 July, 2022 | Pravina Srivastava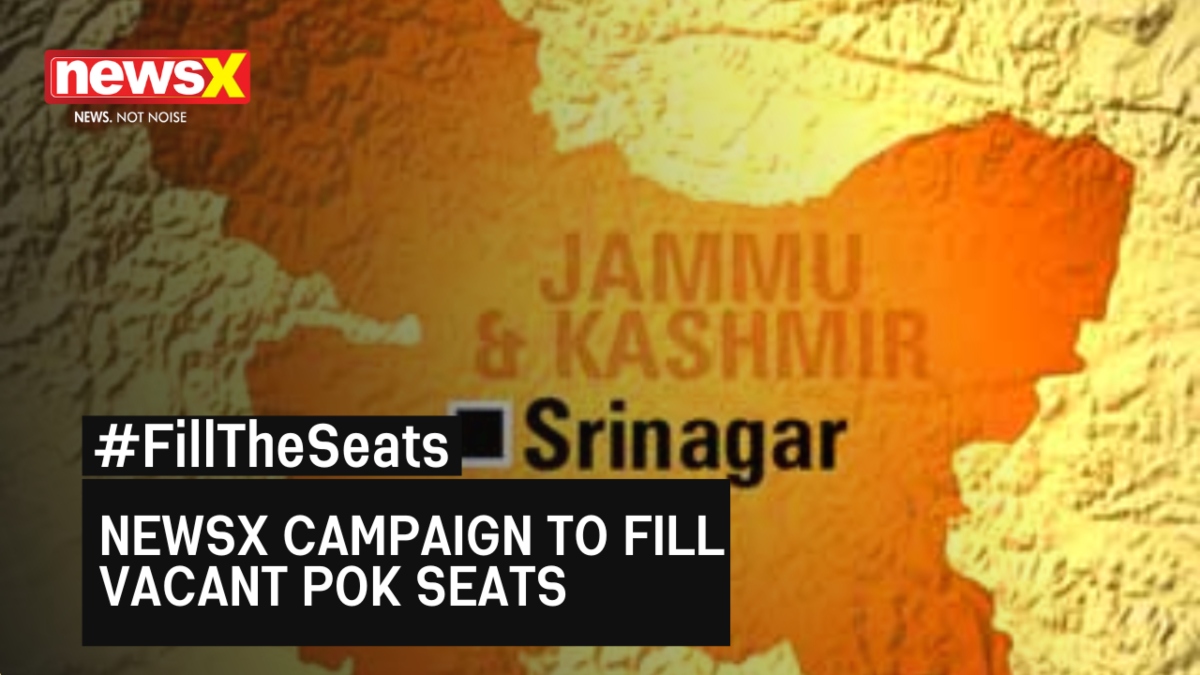 In a massive impact to a campaign NewsX has been relentlessly pushing since 2019, PoK refugees have written to Amit Shah seeking to de-freeze 8 vacant seats in the J&K assembly
In a massive impact to a campaign NewsX has been relentlessly pushing since 2019, PoK refugees have written to Amit Shah seeking to de-freeze 8 vacant seats in the J&K assembly meant to be allotted to districts in Pakistan-occupied Kashmir.
Due to their location within Pakistan-occupied Kashmir, 24 seats in the Jammu and Kashmir Assembly remain empty.
Legislative Assembly of Jammu and Kashmir is composed of 111 members elected directly from territorial seats inside the state, in accordance with section 47 of its constitution. However, the Jammu and Kashmir Assembly now has 87 members.
Despite India's declaration that PoK is a part of J&K Lok Sabha does not allow for a Parliament seat there.
In a recent letter to Home Minister Amit Shah, Sos International Chief urged to de-freeze 8 out of 24 seats designated for POJK refugees.
Rajiv Chunni, the head of Sos International, has sent a letter requesting for an election to be held for these J&K Assembly's 8 seats to go to POK refugees.
Sos International is a group that advocates for the rights of displaced people and works with POJK refugees.
In his letter to Home minister, Chunni calls for 8 assembly seats to be put up for election in order to put an end to the agony of 17 lakh POJK refugees.
However, POK refugee leaders claimed that government has no problem de-freezing seats for them because the parliamentary standing committee has already issued a report on the subject stating that the government may allocate eight seats to POK refugees.
Earlier on 2014, a joint parliamentary committee was made to look further into this matter. As per committee report no. 183 of Rajya Sabha, the Government of India should take up the matter of de-freezing of 8 seats for PoJK DPs with the State Government of J&K keeping in view the problems being faced by DPs.
The report further stated, "Ministry may impress upon the State Government to make amendments in the State Constitution, if necessary, at the earliest."
While talking to NewsX, Chunni said, "I have sent this letter only to remind the government of these facts so that no error should be repeated whenever this law comes up for a vote in parliament. I think POJK refugees will gain political power this time."
Rajiv Chunni further said that these seats cannot be given to Kashmiri pandits since they were legally allocated for the POJK geographical inhabitants, and pandits do not fit under these parameters because they are Kashmiri.
Chunni thinks that by putting this measure into effect, Kashmiri Pandits will also receive their political rights and value as representatives.
SOS International chief believes that this political representative power would let everyone know that India is a secular nation and that Pakistan is no longer allowed to use POK territory for any unlawful purposes.
Since 2019, NewsX has been constantly discussing the subject with varied panelists to spread out the plight of Pok refugees. After many debates and discussions, we now stand strong with our thought to identify this issue.
With government's current course of action, we might witness a historic day where Pok refugees will be seen taking oath in the assembly.