NIA raids against ISIS sympathisers across Kerala, Karnataka, Tamil Nadu in blast cases
15 February, 2023 | Vaishali Sharma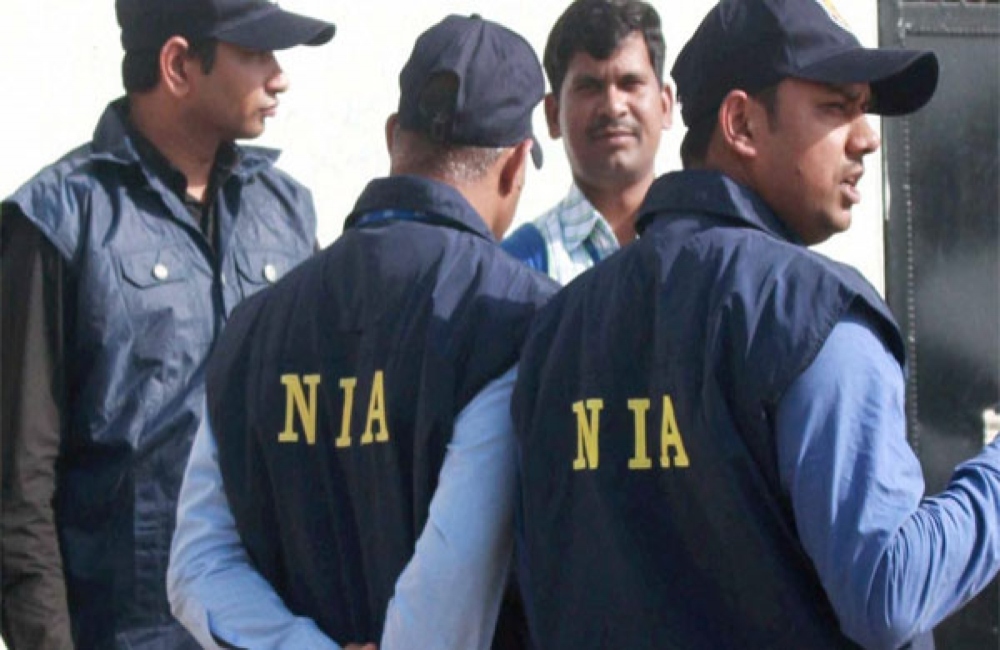 NIA began raids at multiple locations across Kerala, Karnataka, and Tamil Nadu early Wednesday morning in two separate blast cases under investigation
The National Investigation Agency (NIA) began raids at multiple locations across Kerala, Karnataka, and Tamil Nadu early Wednesday morning in two separate blast cases under investigation, according to sources.
The searches are being conducted in connection with last year's blasts in Tamil Nadu's Coimbatore and Karnataka's Mangaluru, which occurred on October 23, 2022, and November 19, 2022, respectively, according to sources in the elite anti-terror probe agency. According to sources, nearly five dozen locations in three states were raided at the same time, including Kodungaiyur in Tamil Nadu and Mannadi in Kerala.
On October 27, last year, the NIA launched an investigation into a bomb blast in a car laden with explosives in front of Kottai Eswaran Temple in Coimbatore district, Tamil Nadu.
Eleven people were arrested earlier by the anti-terrorist agency in the case, which was first reported by Tamil Nadu Police on October 23, last year.
The deceased accused, Jamesha Mubeen, was planning to carry out a suicide attack and cause extensive damage to the Temple Complex after swearing bayath (allegiance) to ISIS, according to the NIA in a statement.
"Investigations have revealed that the accused persons had entered into a criminal conspiracy in the interior of forested regions of Asanoor and Kadambur areas of Sathyamangalam forest, Erode district, in February, 2022," the NIA stated.
"The meetings were led by previously arrested accused Umar Farook and participated by deceased accused Jamesha Mubeen, Mohammed Azharudin, Sheikh Hidayatullah and Sanofar Ali, where they conspired to prepare for and execute terror acts," it added.
The NIA took over the investigation into the November 19 pressure cooker blast in an autorickshaw in Mangaluru, where a passenger, Mohammed Shariq, was carrying a pressure cooker bomb made from an Improvised Explosive Device (IED).
The auto-rickshaw exploded, injuring the passenger, Mohammed Shariq, who was carrying a pressure cooker that had been converted into an IED, as well as the auto-rickshaw driver, Purushottam Poojari.
According to the agency, the cooker bomb was intended to carry out a large-scale attack in order to exacerbate communal tensions in the coastal region and the state.
When the explosion occurred, Shariq was on his way to a predetermined location to carry out the blast.
The NIA began its investigation in accordance with the provisions of the Unlawful Activities (Prevention) Act, and the investigating officers then questioned the main accused Shariq, after the state police discovered his links to the Islamic State (IS) during their investigation. It also discovered that he radicalised his classmates, Syed Yasin and Muneer Ahmed, and introduced them to IS.
According to sources, the three of them experimented and rehearsed the explosion on the banks of the Tunga river in the Shivamogga district, and the practise explosion was also reportedly successful.
Furthermore, the main accused, Shariq, had a handler who was orchestrating and instructing him on all of these activities, according to sources.