Nirmala Sitharaman, World Bank chief discuss empowering women leaders
14 April, 2023 | Pragati Singh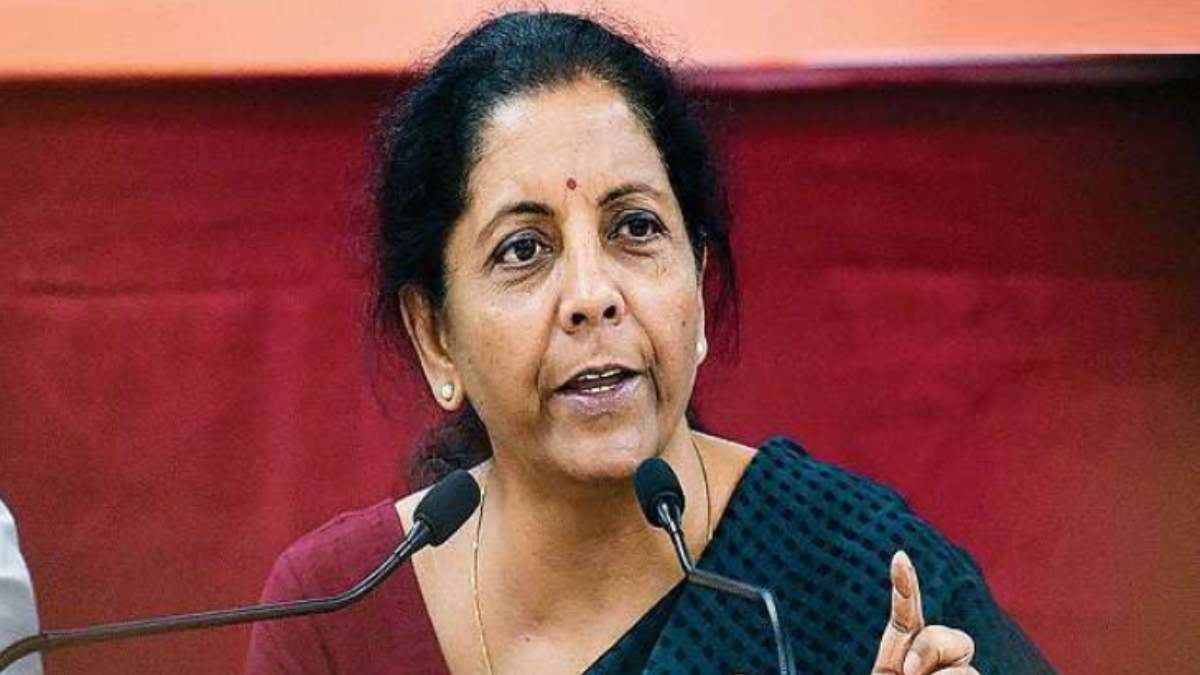 Since 2014, PM Modi has emphasized that we need to have 'women-led' development for India instead of just having 'women-centric' development.
Union Minister Nirmala Sitharaman took part in a panel discussion on 'Empowering Women as Entrepreneurs and Leaders' in Washington DC on Thursday (local time). The panelists included World Bank Group President David Malpass and Goldman Sachs CEO David Solomon. During the IMF/World Bank Spring meetings, Sitharaman, who is on a week-long visit to the United States, outlined initiatives to improve women's economic status. She appeared to emphasise how the Modi government has worked with the concept of women-led development rather than just women-centric development.
"Since 2014, PM Modi has emphasized that we need to have 'women-led' development for India instead of just having 'women-centric' development. He ensured that zero-balance accounts (Jan-Dhan accounts) were opened for every Indian," Sitaraman informed an audience of hundreds.
Sitaraman also highlighted various initiatives undertaken by the Government of India to empower women and improve their economic independence and outcomes. President of the World Bank, David Malpass, has pledged to focus more intensely on women's empowerment, citing the enormous potential for economic gains for all countries.
"Starting a business is a powerful tool for women to build a better future. Enabling access to finance, skills and digital technology is key," Malpass told a packed audience.
All three speakers emphasized the importance of increasing access to finance for women-led businesses and recognizing the role women play in addressing global challenges ranging from climate change to fragility. They discussed expanding the definition of women's leadership to include not only CEOs of major global corporations but also leaders of local initiatives. They discussed the importance of upskilling women so that they do not fall behind in the face of rapid technological change.
Day 1 of the second G20 Finance Ministers and Central Bank Governors (FMCBG) meeting, held in Washington on Thursday (local time) as part of the International Monetary Fund (IMF) and World Bank (WB) Spring Meetings 2023, saw Session 1 on Global Economy and International Financial Architecture.
During the G20 meeting, Sitharaman emphasized the importance of timely debt restructuring as a solution to the global debt crisis, stating that it is inextricably linked to addressing the global poverty challenge. According to tweets from the Ministry of Finance, Sitharaman also stated that the crisis disproportionately affects the most indebted countries, which also house the poorest people.
The FMCBG meeting also discussed key challenges to the Global Economic Outlook and explored potential areas of policy coordination on pressing global issues, in addition to exchanging views on how to accelerate progress on deliverables envisioned during India's G20 presidency.
The finance minister, who arrived in the United States on April 9, attended a roundtable discussion on 'Multilateral Development Bank Evolution: Building Shareholder Consensus' at World Bank headquarters on Wednesday.