Following BJP's coup in Manipur, Nitish Kumar issued an Opposition Unity Call for 2024
3 September, 2022 | Pranay Lad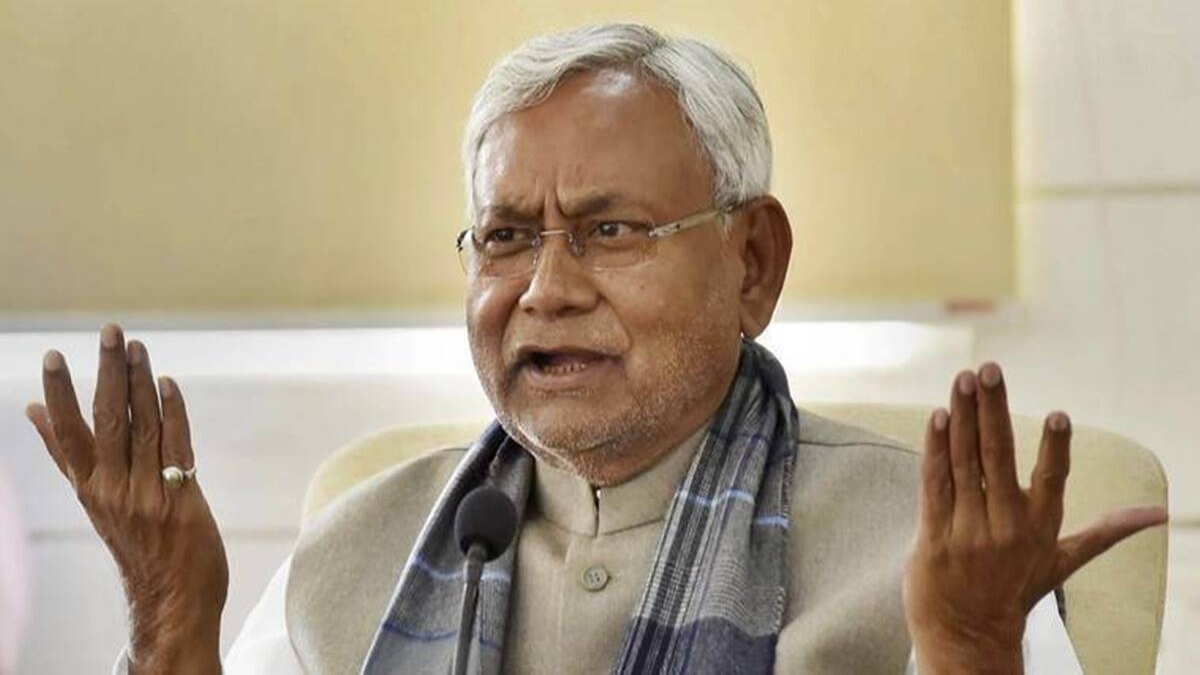 A day after five of six MLAs from Bihar Chief Minister Nitish Kumar's Janata Dal (United) in Manipur joined the governing BJP, the erstwhile coalition partners engaged in a battle of words re...
A day after five of six MLAs from Bihar Chief Minister Nitish Kumar's Janata Dal (United) in Manipur joined the governing BJP, the erstwhile coalition partners engaged in a battle of words regarding each other's political demise. Sushil Kumar Modi, a Bihar BJP MP and Nitish Kumar's former long-time deputy, mocked the JD(U) for its MLA switching sides last night, predicting that the party will fall in Bihar as well.

"Manipur, like Arunachal, is free of JDU. Laluji would soon make Bihar free of JDU "He used Hindi to tweet.
Rajiv Ranjan Singh, Mr Kumar's close aide and JD(U) national President, then struck back, telling Mr Modi not to "daydream" and daring him that the BJP will be wiped out in the 2024 Lok Sabha elections. He accused the BJP of violating coalition "dharma" in Arunachal Pradesh, where all seven of its MLAs have already merged with the ruling party and pointed out that PM Modi could only win 53 seats in the 243-member Bihar Vidhan Sabha after 42 rallies in 2015. He accused the BJP of coercively removing his party's MLAs.
"I'd like to remind you that the JD(U) defeated the @BJP4India in both Arunachal and Manipur. So don't fantasise about being free of JD (U). Was it your loyalty to the alliance promise that caused what transpired in Arunachal Pradesh? "He tweeted about it.
He said in another tweet, "…and once again in Manipur, @BJP4India's moral behaviour is on display for all to see. Remember that the Prime Minister held 42 meetings in 2015, and just 53 seats were gained. Just wait till 2024, when the country will be free of jumlebaajs."
Mr Singh claimed that the Centre's actions in opposition-ruled states such as Maharashtra, Madhya Pradesh, Delhi, and Jharkhand demonstrate the BJP's fear and desperation in the run-up to the 2024 elections. "What they did in Maharashtra and MP, tried to do in Delhi, and are doing now in Jharkhand will have ramifications throughout the nation," he warned, alluding to recent action by federal authorities that many have characterised as political revenge.
When asked if that could happen in Bihar, he replied politics runs across the state and nothing would happen. "They were attempting to do so through an agent in our party, but nothing happened," he explained.
He further said that what transpired in Manipur was the result of "money power."
In response to Prime Minister Modi's recent charge that opposition parties were banding together to defend the corrupt, the JD(U) chairman said, "What the BJP is doing to other parties is 'sadachar,' but a combined struggle against its brazen use of money power is 'bhrashtachar." These phrases have been redefined by the Prime Minister."
Nitish Kumar stated that all six Manipur MLAs had visited him in Bihar and expressed their delight at the JD(U) abandoning the BJP-led NDA. "Imagine what's going on. How they are separating MLAs from other parties. They (BJP) provided our MLAs nothing when we were in the NDA. They have now been won over. What exactly is this nature? What kind of performance is this? Is this anything that has happened before? "This is something fresh," he remarked to reporters at the party office in Patna, where a two-day national conclave is taking place. He questioned the legality and legitimacy of his erstwhile ally's alleged poaching.
"The people's mandate will be extremely excellent if all Opposition parties join forces," he continued, calling for a unified front against the BJP.
Mr Kumar acknowledged but did not elaborate on rumours that he will be visiting Delhi in the coming days to meet prominent leaders and examine the possibility of opposition unity.
On Friday, five of the JD(Usix )'s MLAs in Manipur joined the ruling BJP, weeks after the JD(U) broke out an alliance with the BJP for the second time in nine years in Bihar. Because the number of MLAs who switched parties exceeded two-thirds of the total, their transfer was deemed legal.
In Arunachal Pradesh, six of seven JD(U) members joined the BJP in 2020, while its lone MLA in the northeastern state joined the BJP this week.
The JD(U) had won six of the 38 constituencies it had contested in the March assembly elections. Khumukcham Joykisan Singh, Ngursanglur Sanate, Md Achab Uddin, and former DGP LM Khaute are among the MLAs who have joined the BJP.
Read more: Kejriwal to BJP workers: Work for AAP, Stay in BJP