Nobel Laureate Dr Peter Agre Speaks to NewsX, says 'No universal healthcare in US like India'
22 June, 2023 | Malvika Vardhan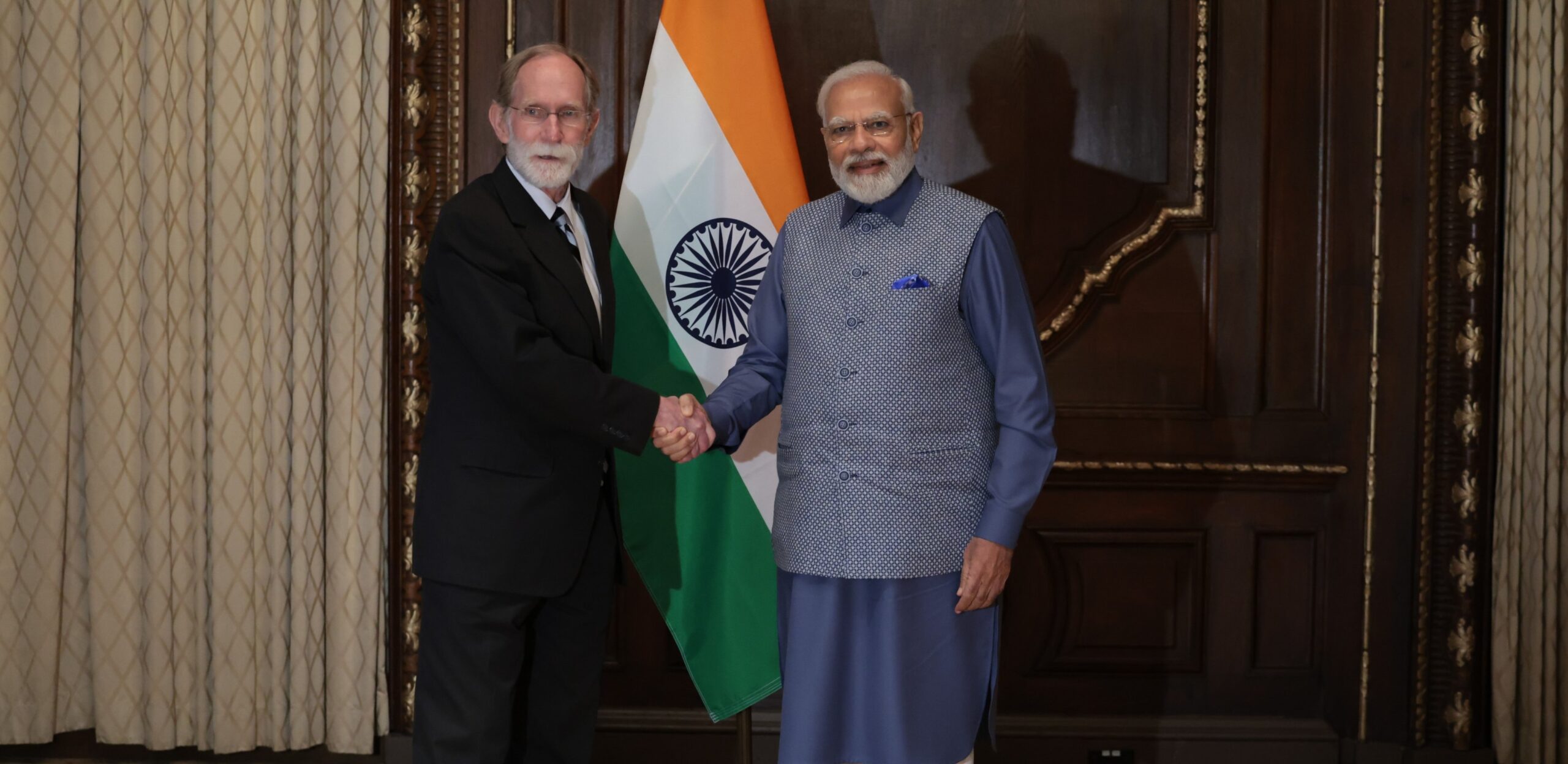 Dr Peter Agre while speaking to NewsX said that Indian Investment in science has been effective, IIT's are world class institutes and Indian scientists are making great contributions to the field.
Peter Agre, an American physician, Nobel Laureate, and molecular biologist met with Prime Minister Narendra Modi on Wednesday, June 21, 2023, in New York.
Dr Peter Agre has won the Nobel prize for working on cell membranes and particularly water channel proteins.
PM held a meeting with healthcare experts along with Dr Peter Agre
PM Modi's meeting with a group of healthcare experts including Nobel Laureate Dr Peter Agre and others, pandemic healthcare was discussed.
Peter mentioned that it was a cordial meeting and PM Modi was very polite. Each of the present members discussed their background and their work.
Peter has worked on malaria research at Johns Hopkins for the last 25 years. Therefore, he discussed how malaria is still a problem in certain parts of India like Chattisgarh, Odisha, and West Bengal. He added that it is because of the population size of India. PM Modi and Peter concluded that long-term funding has to be made and a lot of work has to be done to treat this.
Dr Peter Agre's Historical Connection with India
Peter visited India back in 1970 when he was 21 years old and since then a lot has changed. Chronic diseases are now a big factor in India, earlier it was all infectious diseases. The efforts made by India are proving to be effective and now it is becoming a leading country.
Peter expresses his sadness for no universal healthcare in the united states. He adds that they have the necessary resources but not the political cooperation. For him, India has been effective in healthcare and the political parties have worked together for it. It may not have been smooth, but India has a good track record compared to other countries.
Peter's friend from Hyderabad encouraged him to study red cells, Malaria
Peter's closest friend Mohan from Hyderabad made him interested in studying red cells and brought him to the field of malaria. It's been an inspiration for him to have a friend like Mohan. 'One of my closest friends Mohan came from Hyderabad to the united states 55 years ago and did Ph.D. from Washington University.
He has been a pioneer in the study of red cell membranes and it's largely Mohan and his team that got me into studying red cells and brought us into the malaria field. He is the director of the New York Blood Center and he's also the godfather of the youngest child, he said.
India's investment in science effective, IIT's world-renowned, Indian scientists are remarkable: Dr Peter Agre
He believes that investment science in India has been very effective. Indian Institutes of Technology are world-renowned and India has also been a general source of young scientists who come up to the united states and other countries for scientific training.
In the end, Peter mentioned that the meeting was very cordial and short. It acknowledged the importance of both countries. His conversation with PM Modi was about 40 minutes. It covered quite a few things. It did not change the course of science.
Watch the full telecast here: