Traffic Diversions in Delhi, Noida amid President Murmu Visit in Gr Noida
1 November, 2022 | Pranay Lad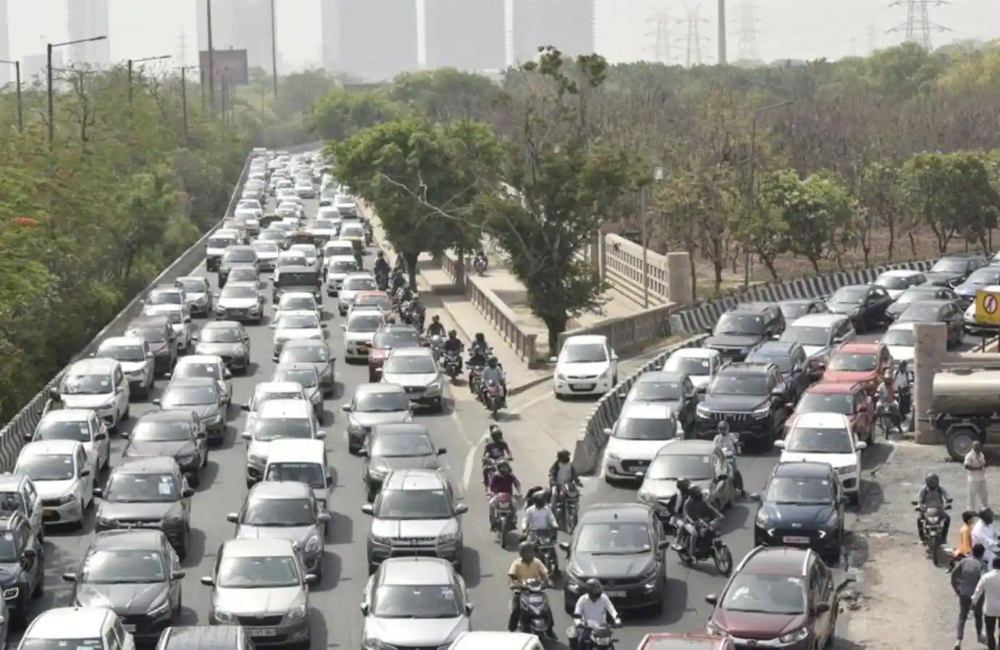 Prior to the arrival of Chief Minister Yogi Adityanath and President Droupadi Murmu, the Noida Traffic Police has issued a traffic advice.
President Droupadi Murmu and Yogi Adityanath, the chief minister of Uttar Pradesh are both slated at a gathering on November 1 at the India Expo Centre and Mart in Greater Noida. Prior to their arrival, the Noida Traffic Police issued traffic advice.
The Noida-Greater Noida Expressway will be detoured. For drivers going from Delhi to Expo Mart or Noida, there will be brief diversions set up, according to the police.
For passengers using the Delhi Noida Direct Flyway (DND) from Noida or Greater Noida to Delhi:
From Agra to Noida, Pari Chowk, and the Alpha Commercial roundabout, traffic will be detoured. Traffic from Pari Chowk to Noida will be diverted to the Alpha Commercial neighbourhood.
Traffic will be diverted through Golchakkar Chowk and New Ashok Nagar from DND in the direction of Chilla to Rajnigandha Chowk. Traffic heading toward Chilla/DND will be detoured to Sector 18 via the elevated route.
Traffic heading from Kalindi to DND will follow the same path as that from Rajnigandha Chowk. Traffic originating in Sector 37 and moving toward DND will pass through Sector 18, Sector 37, and Rajnigandha Chowk.
Traffic from there to the Noida-Greater Noida highway will only utilise the service road. The major entrance for traffic travelling from Rajnigandha Chowk to DND will be Golchakkar Chowk.
Other Noida traffic detours include:
Traffic from Sector 37 to Greater Noida will be diverted onto the service road for Sector 44. For traffic going to Greater Noida, Golchakkar Chowk would have access to RajniGandha Chowk and Sector 37. Traffic will be diverted from Golchakkar Chowk to Greater Noida through Expressway to Rajnigandha Chowk and then towards Sector 37.
Sector 14 will have a traffic diversion. Rajnigandha Chowk and Golchakkar Chowk will be connected by a flyover so that drivers may access Greater Noida from the Chilla red light. The key access points for traffic utilising the stadium route to get from DND to Greater Noida through Expressway will be Sector 18 and Sector 37.
For commuters travelling to Greater Noida via the elevated route, Sector 37 serves as the departure point. Traffic will be diverted from Zero Point to Pari Chowk and then into the Expressway through Panchsheel Underpass.