North Korea fires long-range ballistic missile toward East Sea summit
16 March, 2023 | Pragati Singh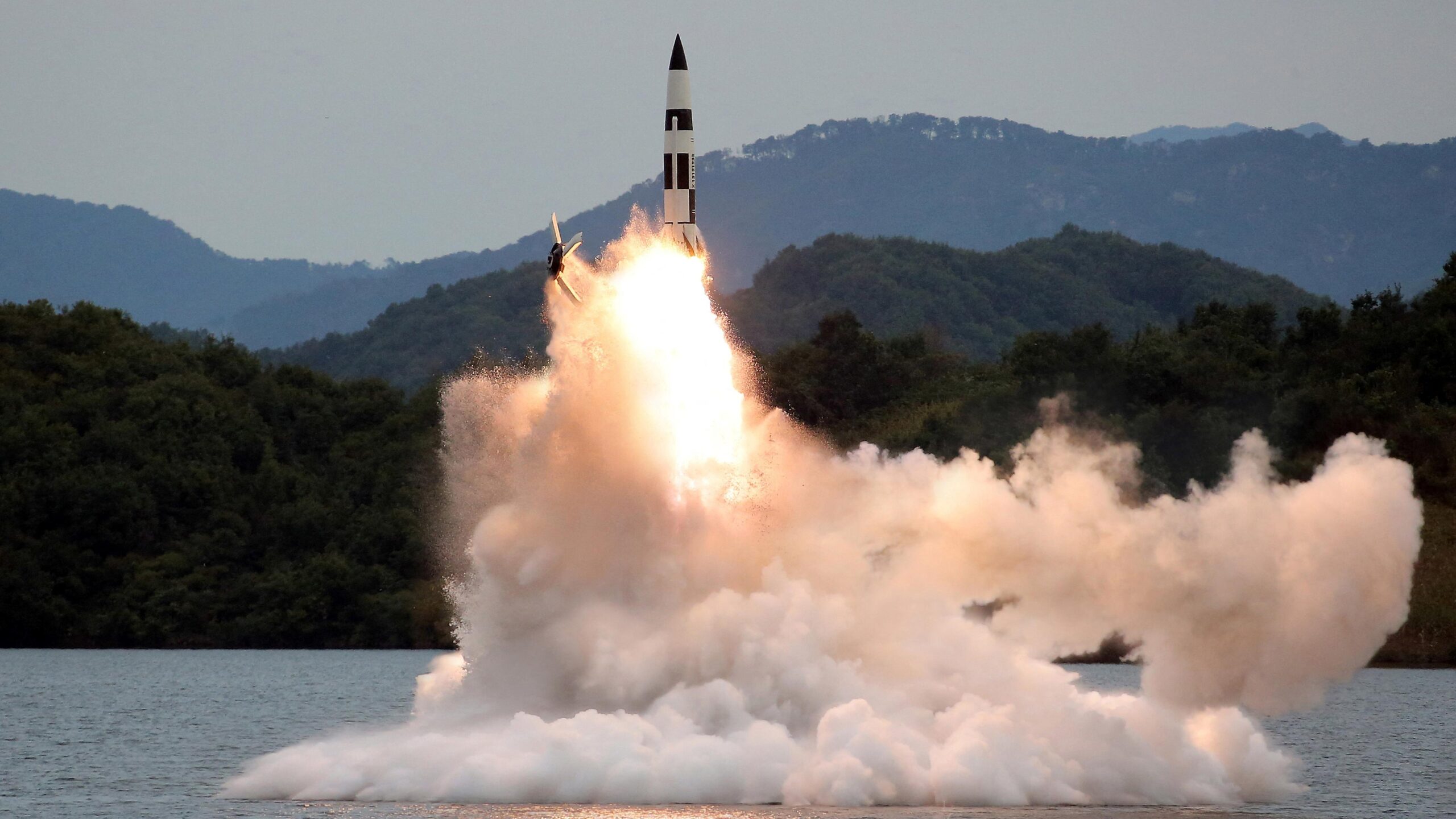 The missiles were launched from 8.24 Yongung in waters off Kyongpho Bay in the East Sea.
According to Yonhap News Agency, North Korea launched a long-range ballistic missile towards the East Sea on Thursday, just hours before the leaders of South Korea and Japan meet to discuss the recalcitrant regime's evolving threats and other shared challenges. This is notable as the third missile launched this week. The most recent was on March 14. The Joint Chiefs of Staff (JCS) in Seoul reported that the launch was detected at 7.10 a.m. from the Sunan area of Pyongyang.
"While strengthening its monitoring and vigilance, our military is maintaining a full readiness posture in close cooperation with the United States," the JCS said in a text message sent to reporters, according to Yonhap News Agency.
The latest launch occurred in the midst of the ongoing South Korea-US Freedom Shield (FS) exercise, which the North has described as "preparations for a war of aggression" against it.
Earlier on Tuesday, state media reported that North Korea fired two "strategic cruise missiles" from a submarine in waters off its east coast over the weekend.
According to the official Korean Central News Agency, the missiles were launched from 8.24 Yongung in waters off Kyongpho Bay in the East Sea during an underwater launching drill held at dawn Sunday (KCNA).
"The drill confirmed the reliability of the weapon system and examined the underwater-to-surface offensive operations of submarine units that constitute one of the other major forces of the DPRK nuclear deterrent," the KCNA said.
"The missiles precisely hit preset targets in the East Sea after traveling the 1,500 km-long eight-shaped flight orbits for 7,563 to 7,575 seconds," the KCNA stated, adding, "The drill…verified the current operation posture of the nuclear war deterrence means in different spaces."
Meanwhile, South Korean President Yoon Suk-Yeol will visit Japan on Thursday for a long-awaited meeting with Prime Minister Fumio Kishida. According to The Japan Times, South Korean and Japanese leaders will meet in Tokyo for the first official bilateral meeting between the two country's leaders in 12 years.
A possible thaw in relations between these two key US allies could pay significant dividends for the Biden administration and its Asia policy.