"Not decided yet": Ex-Karnataka CM Jagadish Shettar on joining Congress
16 April, 2023 | Pragati Singh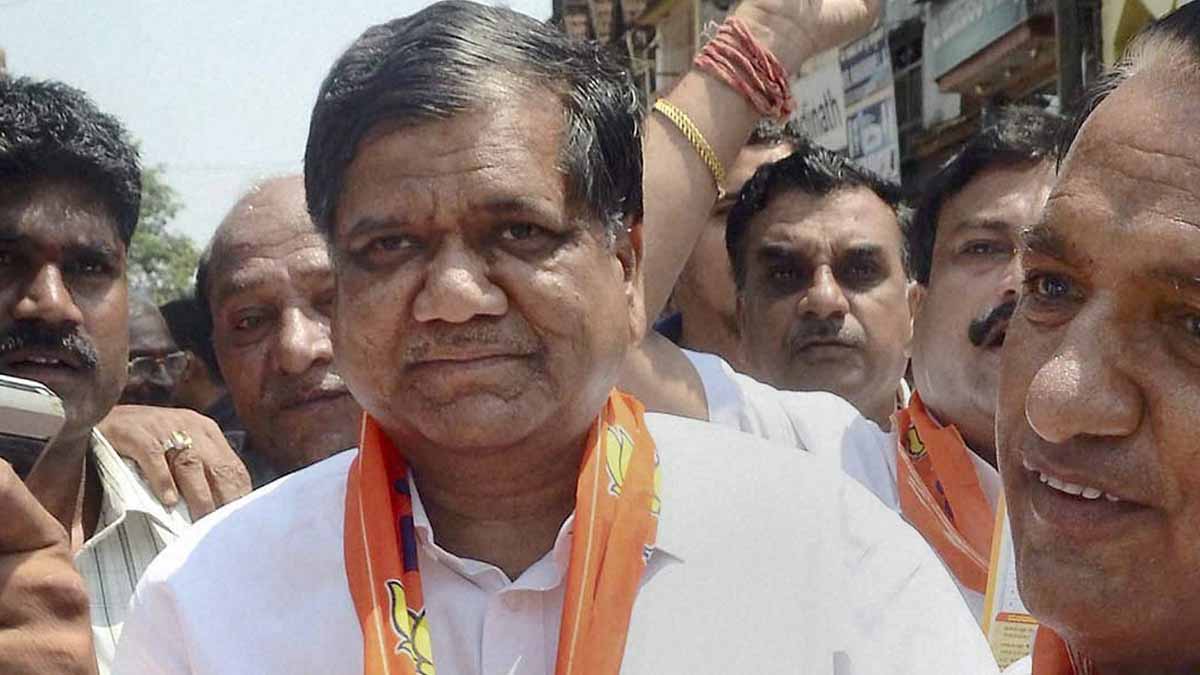 I am going to tender my resignation as an MLA and will also resign from the primary membership of the party.
Former Karnataka Chief Minister Jagadish Shettar, who resigned as a BJP MLA on Sunday, said he had not decided whether to join the Congress. On Sunday, Shettar submitted his resignation as an MLA to Karnataka Assembly Speaker Vishweshwar Hegde Kageri in Sirsi.
When asked if he will join the Congress, the former Karnataka chief minister replied, "I have not decided yet." Shettar had previously stated on Sunday that some Karnataka BJP leaders were mismanaging the party in the state.
"I am going to tender my resignation as an MLA and will also resign from the primary membership of the party. Later, I will decide my next course of action, whether I have to fight independently or with a party. The ill-treatment and humiliation by the senior leaders of the party have hurt me a lot. My decision (to resign from BJP) is final. Some state leaders are mishandling the BJP system in Karnataka," Shettar told ANI.
Shettar, a six-term MLA from the constituency, was reportedly advised by the party to step down and not seek re-election as MLA from the Hubli-Dharwad Central segment, prompting his supporters to express their displeasure with the party's high command. After announcing his resignation on Saturday, Jagadish Shettar also stated that there is a conspiracy against him, which is why he was denied a ticket.
After being left off the BJP's candidate lists, Shettar issued an ultimatum to the party, stating that if he is denied a ticket from his preferred segment, he will reconsider his political future. Reacting to former MLA Jagadish Shettar's resignation, Chief Minister Basavaraj Bommai said on Sunday that Shettar's resignation is unfortunate.
"It is unfortunate that he (Jagadish Shettar) is going to resign today. He was a senior leader, former CM, speaker, party president, and minister also. However, when a party has decided that some seniors have to give some way to the younger generation," CM Bommai said.
He added that there will be a minor impact on the party and that the BJP will be able to overcome it. Meanwhile, former Karnataka Chief Minister BS Yediyurappa said on Sunday that if Shettar returns to the BJP, he will be welcomed.
Yediyurappa said, "We made him (Jagadish Shettar) the chief minister of Karnataka and the BJP state president. The statements given by him have made us unhappy. People knew about Jagadish Shettar only because of BJP. I want to ask Jagadish Shettar why is he joining Congress. If he comes back to BJP, we will welcome him."
He stated that the people of Karnataka will not forgive Shettar.
"Dharmendra Pradhan had offered Jagadish Shatter, a ministerial position in the cabinet. We had offered a ticket to Jagadish Shatter's family. But he did not respond," he said.
The Karnataka Assembly's 224 seats will go to the polls on May 10, and the votes will be counted on May 13.