NSA Doval calls terrorism one of key threats to national peace at BRICS meet
26 July, 2023 | Aditi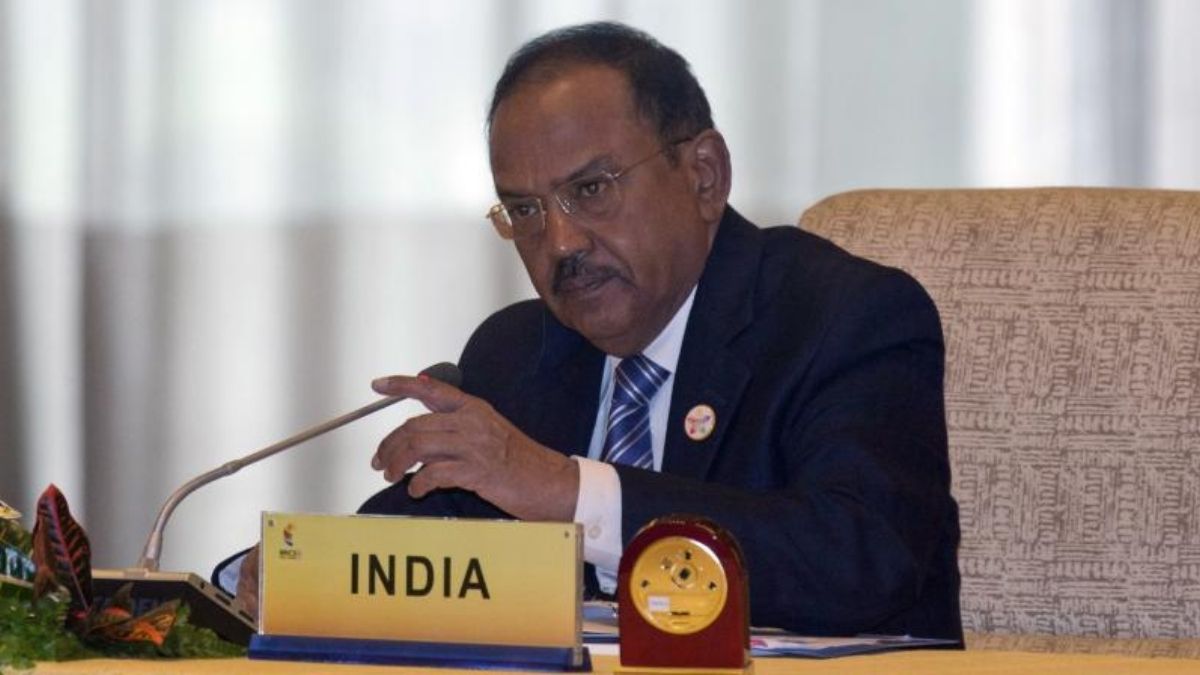 According to NSA Ajit Doval, one area where BRICS may collaborate is with the United Nations' counterterrorism sanctions framework, which lists terrorists.
National Security Advisor Ajit Doval on Tuesday participated in the 13th BRICS NSA meeting. The BRICS NSA meeting was held in Johannesburg on July 25. During the meeting, NSA Ajit Doval spoke about terrorism which remains one of the key threats to national peace and security.
He emphasised that terrorist groups are still free to operate in the Afghanistan-Pakistan region. According to him, one area where BRICS may collaborate is with the United Nations' counterterrorism sanctions framework, which lists terrorists.
Doval said that the meeting is taking place during a period of significant turbulence in the international security environment and emphasised the importance of the UN Security Council sanctions committee's decision-making being free from politicisation and double standards.
NSA Doval added that uncertainty and growing tensions characterise the current state of world security. The COVID-19 pandemic's repercussions are still being covered by the world economy.
According to a statement from the Ministry of External Affairs, NSA Doval stated during the meeting that the situation along the Line of Actual Control (LAC) in the western Sector of the India-China border since 2020 had weakened strategic trust as well as the public and political foundation of the relationship.
According to NSA Doval, stress has been placed on non-traditional concerns related to the security of food, water, and energy. South Africa's inclusion of these themes at the BRICS NSA Meeting shows that it has a thorough awareness of the bigger picture of security.
According to NSA Doval, every effort must be done to provide equitable and fair access to the global commons in accordance with international norms. The responsible use and conservation of water are a shared duty and a serious worldwide issue.
He said that the opportunities presented by the digital age will pose challenges and the need to be united to fortify cyber defences, foster international corporations and build a resilient national cyberinfrastructure.
NSA Ajit Doval speaks on G-20 agenda at BRICS NSA meeting
NSA Doval mentioned the meeting for the Voice of the Global South that India hosted. He said that this year's G20 agenda, which will be led by India, will actually take into account the demands of the entire world, particularly those of the Global South. One of the goals of India's G20 Presidency is to raise the concerns of developing nations. Under the G20, India is recommending the formation of a worldwide biofuel coalition.
"India has been at the forefront of supporting educational and behavioural approaches through initiatives like Lifestyle for Environment (LiFE)," NSA Doval said.