NSA Doval highlights need to convert intentions, ideas into actions at USIBC roundtable
31 January, 2023 | Pragati Singh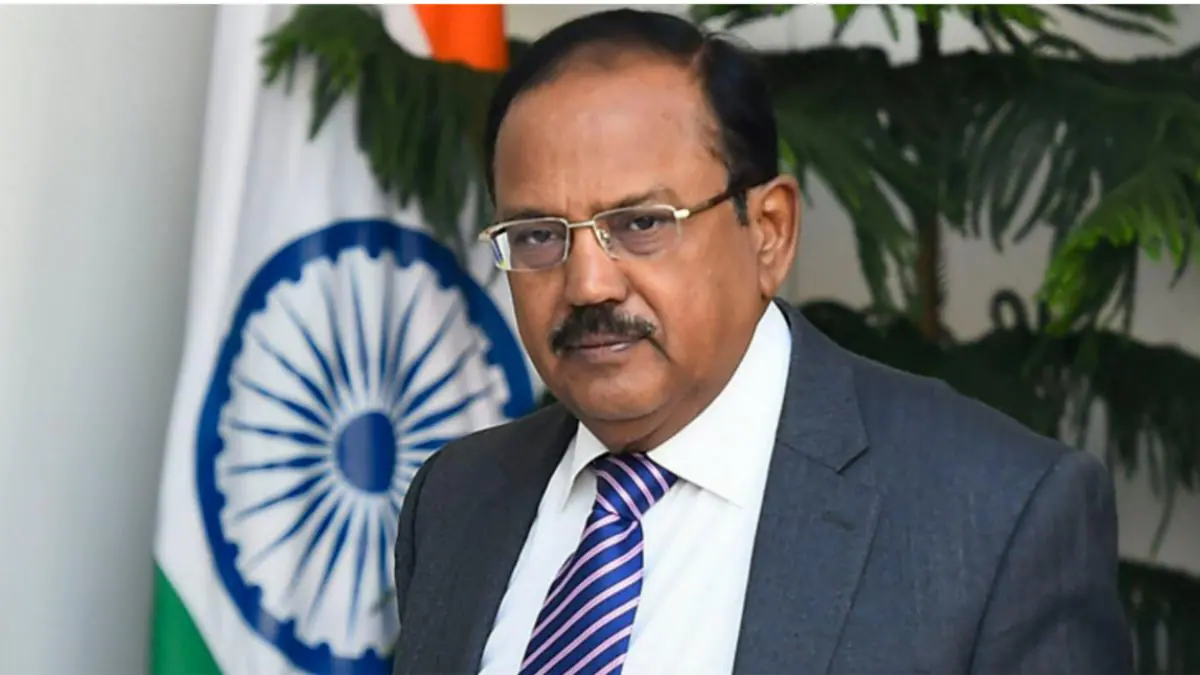 Ajit Doval stressed the importance of converting intentions and ideas into actions and specific deliverables through focused steps.
According to sources, National Security Advisor Ajit Doval stressed the importance of converting intentions and ideas into actions and specific deliverables through focused steps in a time-bound manner at the inaugural launch of the US-India Initiative on Critical and Emerging Technologies (iCET) on Monday (local time).
He was attending the US-India Business Council (USIBC) roundtable session organised by US Secretary of Commerce Gina Raimondo and US National Security Advisor Jake Sullivan at the Chamber of Commerce. Doval and India's Ambassador to the United States, Taranjit Singh Sandhu, underscored India's outstanding potential for technology development and absorption, as well as India's use of technology not only as an accelerator of economic growth but also as a tool for social inclusion.
Given the natural complimentary characteristics of the Indian and American economies, as well as the rising strategic convergence between the two countries, both leaders praised the iCET's inauguration.
Both officials underscored India's expanding role as a trusted supply chain partner and contributor in the global technological value chain, as well as the need of loosening export controls to allow technology access, co-production, and co-development between India and the United States.
Doval also visited with General Mark Milley, Chairman of the US Joint Chiefs of Staff, where they had a "fruitful discussion."
"General Mark Milley, Chairman of the Joint Chiefs of Staff of the US called on NSA Ajit Doval today. A fruitful discussion on various aspects of India-US bilateral cooperation," tweeted the Embassy of India, Washington.
The roundtable examined microchips as a crucial technology and the critical role the US-India partnership may play in developing a reliable semiconductor supply chain during one of the sessions. Micron Technology President and CEO Sanjay Mehrotra addressed the need of government-industry partnership in this initiative.
"It is promising to see the US and India prioritize the necessary discussions and investments that will enable greater semiconductor leadership within and among partner economies. The US Chamber of Commerce, as a major advocate for the CHIPS and Science Act and now the host of the US-India iCET dialogue, is creating compelling opportunities for the public-private partnership that will ultimately strengthen our economies. Micron looks forward to continuing to work with both governments, the Chamber, and industry as part of this key forum," said Mehrotra.
Vinayak Dalmia, as part of the Government of India's business delegation, stated "the potential is limitless for both India and the US to come together to create a semiconductor highway to serve the world. This is a real possibility of a win-win–all that is needed is some imagination and a bold political will and we have both of that today."
Rajan Mittal, Vice Chairman and Managing Director of Bharti Enterprises, complimented on the iCET's achievement in moving 5G conversations forward. "iCET successfully deliberated on the deployment of Open RAN technology for 5G to create trusted sources, trusted networks, and trusted partners," Mittal stated.
"Both governments choosing USIBC to host this dialogue only reaffirms its position as the leading convener of public-private consultation in the U.S.-India Corridor." said Edward Knight, Executive Vice Chairman of NASDAQ and Chair of the USIBC Global Board of Directors. "the US and India pursuing this initiative on critical and emerging technologies demonstrates their growing alignment and sends signals of confidence to the investment community." Knight remarked.
Other discussion topics included defence and space technology, with roundtable participants emphasising the importance of greater collaboration among government, industry, and academia in order to build a stronger innovation ecosystem that supports American and Indian competitiveness in both traditional and novel defence domains.
Participants also emphasised the essential role that startups and venture capitalists play in speeding up invention and commercialization of innovative technology. Industry representatives stated that a shared commitment to facilitating the movement of highly skilled workers and scientific personnel, as well as easing export controls and protecting intellectual property frameworks, would be critical to the continued development of the US-India innovation ecosystem.
As part of its close engagement with its G20 agenda and as chair of the B20, the US Chamber of Commerce will continue conversations with India on key and emerging technologies.