Odisha Governor, CM pay last respects to minister Naba Das shot dead by cop
30 January, 2023 | Vaishali Sharma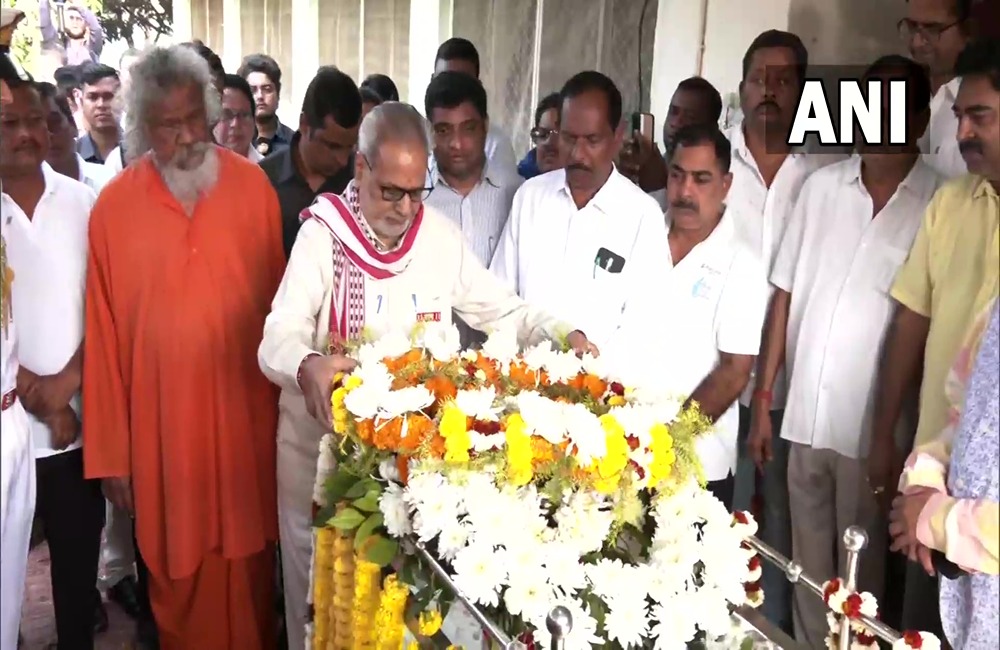 The Odisha government on Sunday announced to accord state honour as a mark of respect to the Minister.
Odisha Governor Ganeshi Lal and Chief Minister Naveen Patnaik paid their respects to state Health Minister Naba Kishore Das at his residence here on Monday. The senior Biju Janata Dal (BJD) leader's mortal remains were taken to his official residence in the early hours of today.
The Odisha government on Sunday announced to accord state honour as a mark of respect to the Minister.
Das died from bullet wounds hours after being shot at point-blank range by a police officer in Jharsugud district.
Dr Debashish Nayak and his team of doctors quickly attended to him and operated on him.
According to officials, a single bullet entered and exited the body, injuring the heart and left lung and causing extensive internal bleeding and injuries.
They also stated that attempts were taken to increase his heart pumping and that he was given immediate ICU care. Despite their best attempts, the minister died as a result of his injuries. Chief Minister Naveen Patnaik condemned the attack and expressed great shock and grief over the minister's untimely demise.
"He was an asset for both the Govt and the party. His death is a great loss to the State of Odisha," Odisha CMO quoted him as saying.
The Chief Minister had earlier reached the hospital and enquired about the health of the minister, who was attended by the specialists. The chief minister also directed the Crime Branch to take up the investigation into the matter. An eyewitness, advocate Ram Mohan Rao, said the policeman fired at the Odisha minister from point-blank range. "This incident occurred at about 12.30 afternoon at Gandhi chowk when Das was on his way to attend a programme. He sustained bullet injuries to his left chest, leaving him seriously injured," Rao said.
"At a public grievance office opening, Naba Das was the chief guest. When he arrived, the crowd gathered to welcome him. Suddenly, a gunshot was heard. We saw police personnel running away after shooting from close range. Minister to be airlifted to Bhubaneswar," he added. The exact reason behind the firing is still unclear.