"Only 20% women working in India, 50% in…": Atishi Majumdar at #WeWomenWant festival
3 April, 2023 | Vaishali Sharma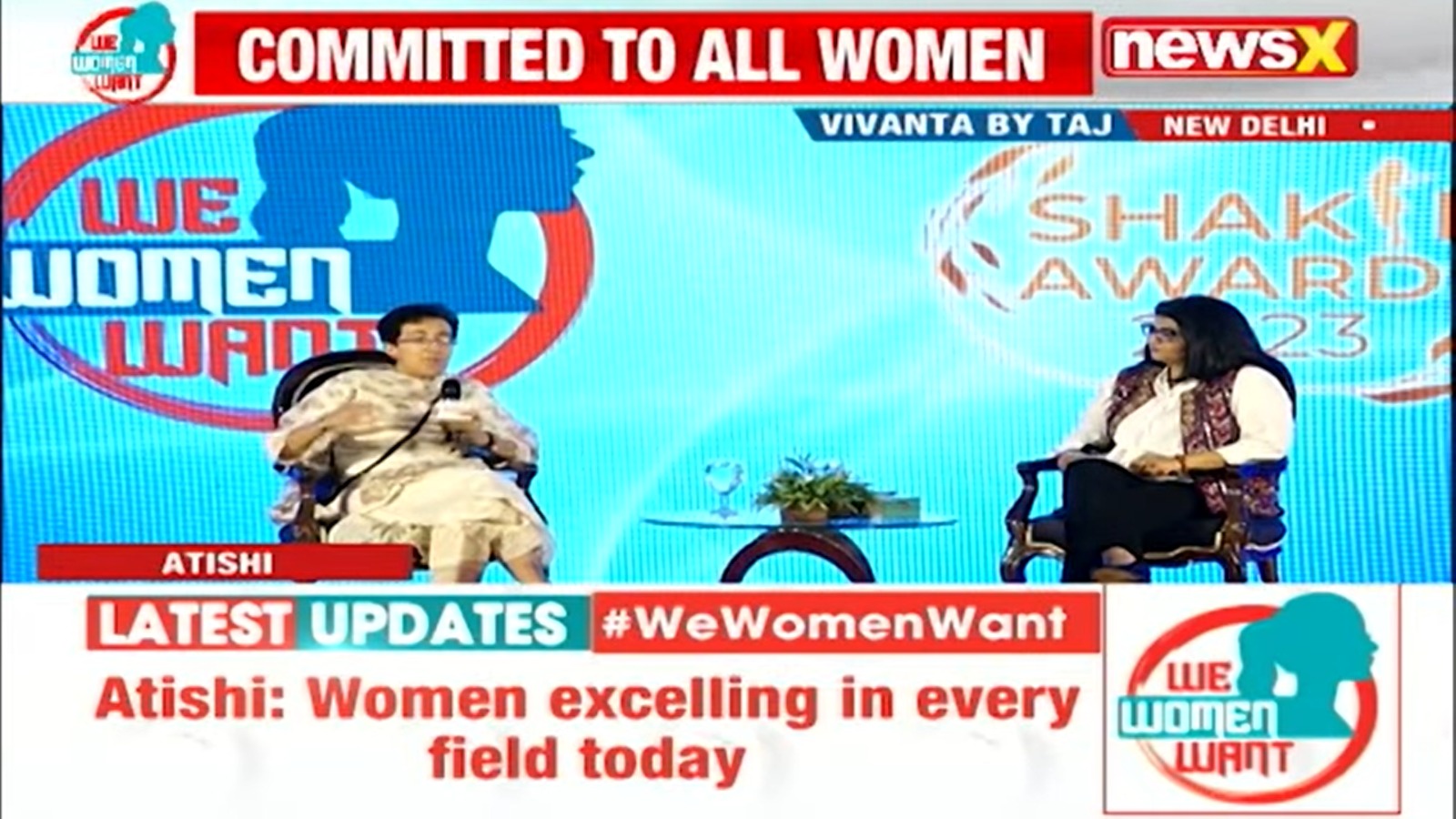 Delhi Eduaction Minister attended the second edition of We Women Want festival in Delhi where she talked about how women still lag behind men due to certain norms and how they should be changed.
iTV Network hosted the second edition of We Women Want Conclave And Awards in Delhi on Monday. The event was attended by the Education Minister of Delhi, Atishi Majumdar.
Watch live:
Talking about the statistics pertaining to Indian women, she said, "Only 20% of women are working in India, while this number reaches up to 50% across the world, 35% in even under developed countries like Bangladesh and Sri Lanka. Out of all kids dropping out of school in primary standards, 80% are girls. 20% women are malnourished and women lag behind men when it comes to employment. The number of women that are able to access healthcare is 40% less than men."
"Every government in the country should ensure that women are provided with quality education, have access to healthcare services, are not asked to do distant schooling and are not malnourished. Representation of women is very low in politics and hence. like every other avenue, they should be provided with reservation in State Legislative Assembly and the Parliament," she asserted.
While talking about Manish Sisodia arrest in Excise Policy Scam case, she said, "A big education reformer was put in jail on the basis of false charges. Cases are being filed on every opposition party and leader today. There is an SOP that an opposition minister will be charged, raided by CBI and ED, and then they'll be offered a position in the Bharatiya Janata Party."
"Central government is trying to vanish each opposition party through various agencies. All of us are fighting to save democracy today," she added.
Talking about the comparison of Arvind Kejriwal to Narendra Modi, Atishi said, "There are a lot of differences in the Centre and State policies of Delhi and evaluate which one prioritizes children and works to provide facilities to the public."
"Manish Sisodia is known as an education reformer across the world. Healthcare model of Delhi is better due to a leader like Satyendra Jain in Arvind Kejriwal's team. The difference between Arvind Kejriwal Narendra Modi is that the former has a team whom he trusts," claimed Delhi Education minister.
"I appreciate the fact that Narendra Modi has recognised the women leaders and brought them forward," she added.
The event marks the second edition of the We Women Want Conclave and Awards, honouring India's women achievers. The festival is an extravaganza celebrating women and saluting their spirit.