Himachal Polls: 157 polling stations solely being managed by women staff
12 November, 2022 | Pravina Srivastava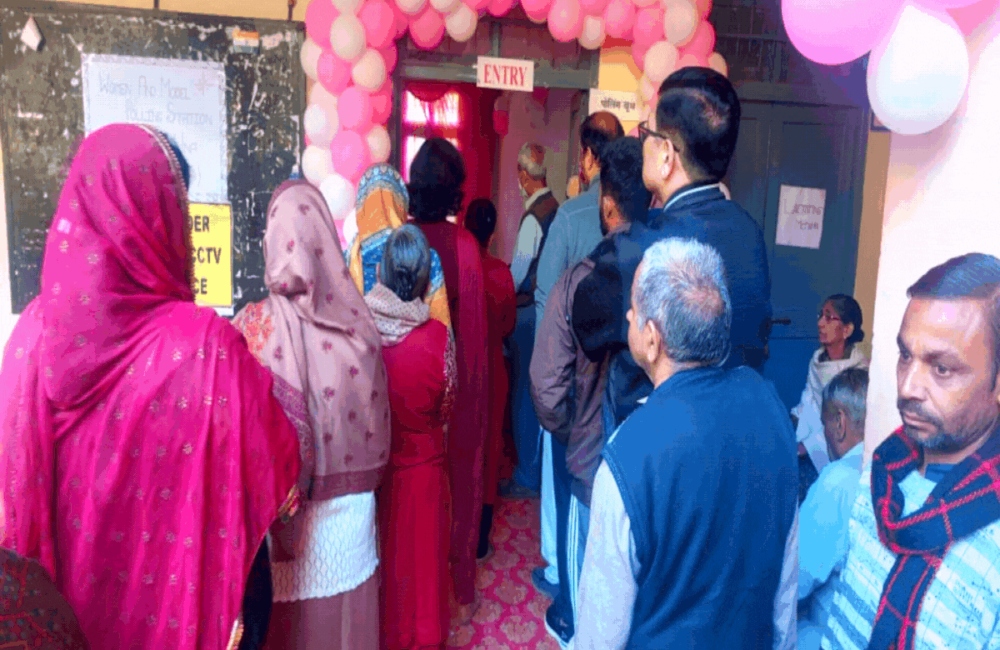 CEC Rajiv Kumar stated that up to 157 polling stations throughout the State are being supervised completely by women personnel as part of its unwavering commitment to gender equality
Chief Election Commissioner (CEC) Rajiv Kumar stated that up to 157 polling stations throughout the State are being supervised completely by women personnel as part of its unwavering commitment to gender equality and the constructive engagement of women in the election process.
While speaking at a news conference CEC Kumar stated, "There are 157 voting places in the state that are run entirely by female employees. A creche facility has also been established in the Hamirpur area so that visitors who are travelling with children can do so without encountering any difficulties."
He added that 56,000 voters in Himachal are people with disabilities (PwD).
"We have a lot of plans in place for them. PWD employees are the only ones in charge of 37 polling places. We wanted to show you a tool they use in their job, "said CEC. Kumar also praised the state's senior citizen voters.
He further added "I'd want to recognise the 1.2 lakh state voters who are above 80. Young people have the chance to succeed by taking inspiration from them. We honour the late Shyam Saran Negi, and it will be appropriate to pay tribute to him by casting many votes "
Notably, the state only saw a 37.19% voter turnout up until 1 pm.