Operation Kaveri: Ships, aircraft set to bring 500 Indians back home from port Sudan, says Jaishankar
24 April, 2023 | Pragati Singh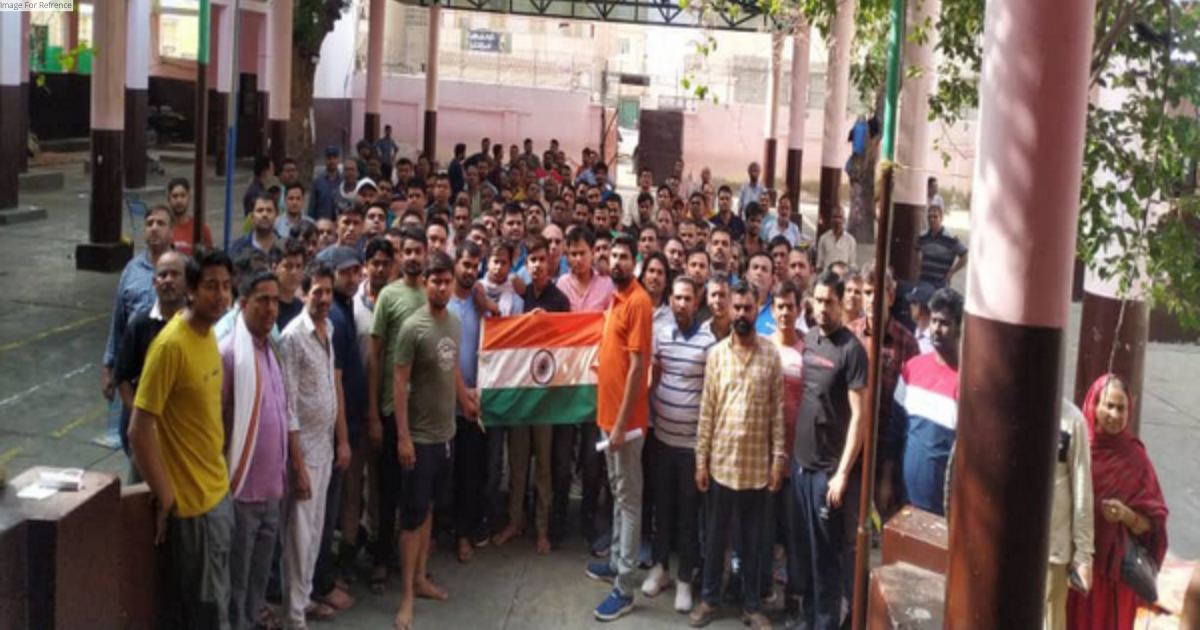 French evacuation operations are underway. Last night, two military flight rotations evacuated 388 people from 28 countries, including Indian nationals.
'Operation Kaveri' to evacuate its residents from the civil war-torn Sudan is underway, and over 500 Indians have arrived at Port Sudan, according to External Affairs Minister S Jaishankar, who made the announcement as combat between the Sudanese Army and paramilitary groups grew more intense in the capital Khartoum. India has started "Operation Kaveri" to return Indians who got lost in the war-torn Sudan.
Taking to Twitter, Jaishankar said, "Operation Kaveri gets underway to bring back our citizens stranded in Sudan. About 500 Indians have reached Port Sudan. More on their way. Our ships and aircraft are set to bring them back home. Committed to assist all our bretheren in Sudan."
As part of its evacuation effort from the violent Sudan, France has evacuated some Indians together with citizens of 27 other nations, according to information provided earlier by the French Embassy in India. On Monday, the French embassy in New Delhi reported the evacuation of 388 persons from 28 different countries, including India.
"French evacuation operations are underway. Last night, two military flight rotations evacuated 388 people from 28 countries, including Indian nationals," it tweeted.
According to French diplomatic sources, a French Air Force flight has so far evacuated 5 Indian citizens. French Air Force A400M aircraft arriving from France's military facility in Djibouti. Earlier on Saturday, Saudi Arabia announced that it had evacuated 66 foreign nationals from "brotherly and friendly" nations, some of them were Indian citizens, from the country affected by the fighting.
Days after Jaishankar spoke with his Saudi Arabian colleague, the evacuation took place. In order to assess the security situation in Sudan, Prime Minister Narendra Modi presided over a high-level meeting on Friday. Violence in Sudan is a result of clashes between the army and paramilitary groups. Even in the midst of a 72-hour ceasefire, there are allegations of bloodshed.
"In the implementation of the directives of the Kingdom's Leadership, we are pleased to announce the safe arrival of the evacuated citizens of the Kingdom from Sudan and several nationals of brotherly & friendly countries, including diplomats & international officials," Saudi Arabia Foreign Ministry statement said.
The Ministry reported that a number of people from friendly and allied countries, as well as its own residents, were evacuated from the Sudan in North Africa.
"We are happy to announce the safe arrival of the Kingdom's citizens who were evacuated from the Republic of Sudan as well as a number of citizens of allied and friendly nations, including diplomats and international officials, who arrived in an evacuation operation conducted by the Royal Saudi Naval Forces with the assistance of other armed forces," the statement said.
Friday's high-level meeting to assess the security situation in Sudan was presided over by Prime Minister Narendra Modi via video conference. During the discussion, Prime Minister Modi evaluated the most recent events in Sudan and got a firsthand account of the situation there, with an emphasis on the safety of the more than 3,000 Indian nationals who are currently dispersed around the nation. A meeting between Jaishankar and UN Secretary-General Antonio Guterres had previously taken place in New York on April 20 to examine the events in Sudan.
"We had a very good meeting. Most of our meeting was on the Sudan situation. We also discussed the G20, and Ukraine conflict, but essentially it was about Sudan," Jaishankar told ANI.
According to Jaishankar, the Indian government keeps in touch with its citizens who are stranded in Sudan. Fighting has broken out between Abdel Fattah al-Burhan's army and Mohamed Hamdan Daglo, who is in charge of the paramilitary Rapid Support Forces (RSF).
A plan for a transition to a civilian democracy after the overthrow of longstanding dictator Omar al-Bashir in 2019 was derailed by a coup in 2021 between Sudan's military head and his deputy on the ruling council. By the end of 2023, elections were anticipated to take place.