Opportunity To Tell India's Story Through G20 Presidency: S Jaishankar 
1 December, 2022 | Riya Girdhar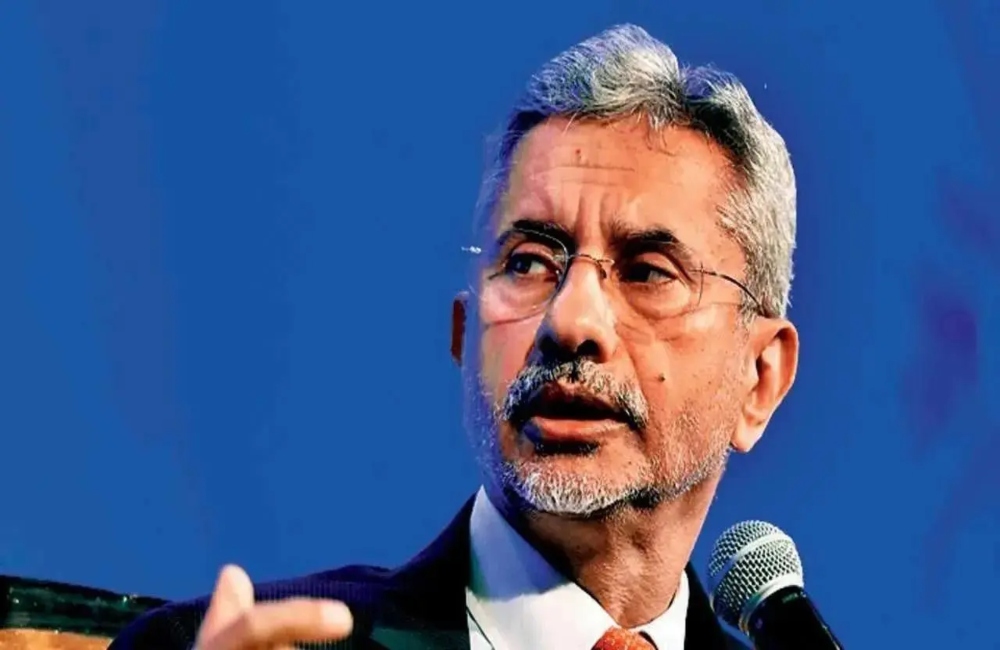 EAM S. Jaishankar stated that as India officially takes over the G20 leadership today, the occasion presents a chance to share India's story with the world.
There are many compelling reasons why the world is taking a much deeper interest in India today, Mr. Jaishankar said during a speech at the University Connect Program at the Sushma Swaraj Bhawan in New Delhi.
At the event, which was attended by high-level delegates like G20 Coordinator for India Harsh Vardhan Shringla and G20 Sherpa Amitabh Kant, he said, "G20 presidency offers an opportunity to share our story with others, particularly those who may transpose some of our experiences on their performance or challenges."
We must now take on the role of the Global South's voice.
The external affairs minister stressed the significance of this moment by saying that this development shouldn't be viewed as merely another diplomatic event.
In contrast, he remarked, "India is taking on a vital duty at a very difficult juncture in international affairs and at a turning point in India's own history."
He added that the G20 has a special significance since it goes beyond the members' combined weight.
About 200 G20 meetings are currently taking place across India, Mr. Jaishankar stated.
We would like that the G20 not be a Delhi-centric series of events, but rather one that is hosted and celebrated throughout the length and breadth of our nation, he said.
He emphasised the destruction brought on by the COVID epidemic during the previous three years when discussing the context of India's G20 chairmanship.
Mr. Jaishankar argued for greater attention to be paid to problems impacting the weaker regions of the world, saying that emphasis must also be given to developing workable solutions.
Students and prominent academics from 75 institutions around the nation participated virtually in today's University Connect event with senior leaders, intellectuals, and academicians.
Before Mr. Jaishankar, Mr. Shringla, the G-20's India Coordinator, noted that this occasion is a "giant national event" that offers a chance to highlight the nation's rich cultural history, tourist potential, and development ability.
"The G20 presidency of India is a major national occasion. Let's engage in it together, immerse ourselves in it, and spread it about so that it sticks in our minds forever "said he.
All Indians, according to Mr. Shringla, have a tremendous opportunity and obligation while the country holds the G20 presidency.
Amitabh Kant, a G20 Sherpa, also addressed at the gathering. In these extremely difficult times, according to Mr. Kant, Prime Minister Narendra Modi will be defining the global agenda.
"India's Prime Minister Narendra Modi will be determining global policy as the G20 president. And given that we are taking on this responsibility at a time when the globe is facing many challenges, "Added he.