Opposition parties raise concerns over EVM use in electoral process, to meet Election Commission
24 March, 2023 | Pragati Singh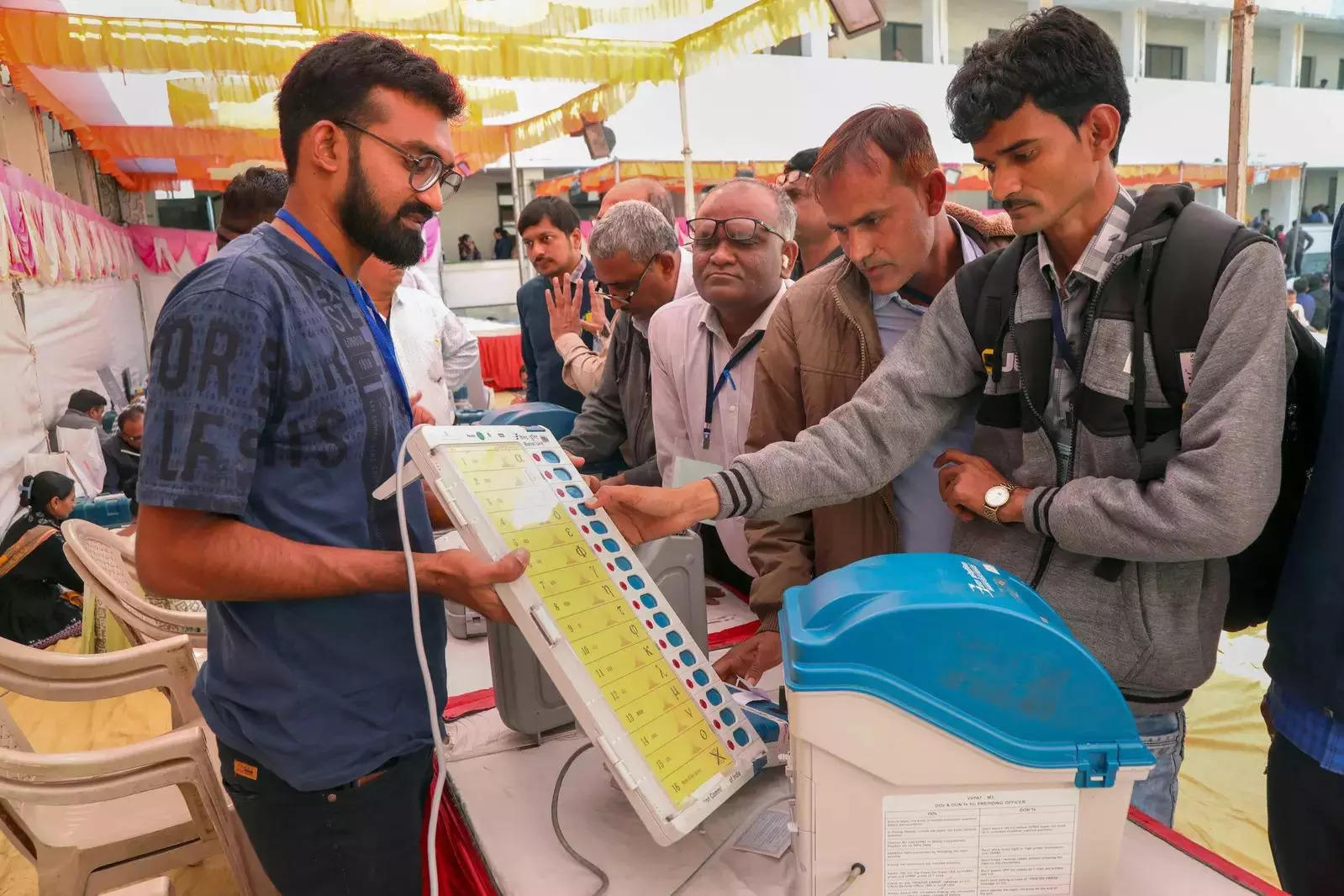 EC had called an all-party meeting over Remote EVM.
The opposition parties met at NCP president Sharad Pawar's house in the national capital and resolved to demand answers from the Election Commission of India over the effectiveness of Remote Electronic Voting Machines in elections.
The conference was attended by leaders from numerous political parties, including Congress MP Digvijaya Singh, Rajya Sabha MP Kapil Sibal, and Samajwadi Party MP Ram Gopal Yadav, as well as SP leader Praful Patel, CPI leader D Raja, BRS leader Keshava Rao, and CPIM leader Elamaram Kareem. Notwithstanding the invitation from the NCP head, the Trinamool Congress did not attend the conference. Digvijaya Singh stated at a news conference following the meeting that there is widespread scepticism in the public over the Remote EVM.
"EC had called an all-party meeting over Remote EVM. Almost unanimously, holding elections through Remote EVM was disagreed (by parties). They wanted to give a demonstration, but that too was turned down. There is suspicion in the country over this," Singh said.
The Rajya Sabha Member said that anytime there is a "defect in the EVM," the vote invariably goes to the BJP.
"We have seen that whenever there is some fault in the EVM, vote always goes to the BJP. This confusion is not only limited to the political parties, but also among the people. The ECI has not given answers till today. We have decided that we will go to the Election Commission and tell them that we have been telling this for numerous years. What will you do in this regard? We will seek written answers to our questions so that this confusion could end," he said.
D Raja, General Secretary of the Communist Party of India, commented on the absence of the TMC from the meeting and stated that the party's position on all issues presented at the meeting is well known.
"TMC in the Parliament remains against the BJP-ruled government at the Center and stays with the opposition parties on most issues," he said.
Meanwhile, civic society sent a letter to the Electoral Commission of India in May 2022, followed by a two-week reminder (Annexure 3). Even ECI acknowledged their letter. Even the average guy is beginning to have reservations about the prospect of manipulating EVMs, according to Pawar. The Chief Election Commissioner has previously committed to react to concerns expressed by civil society activists and political parties.