17 Opposition parties stage walkout from Rajya Sabha over India-China clash
14 December, 2022 | Pravina Srivastava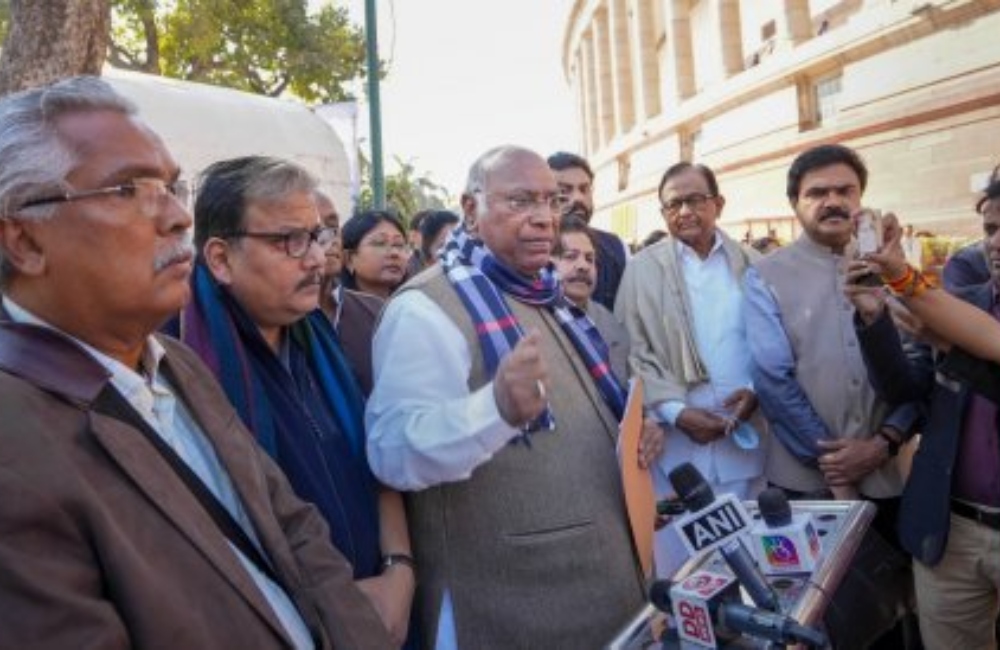 17 opposition parties walked out of the Rajya Sabha today, accusing the government of failing to convene a debate on the December 9 fighting along the LAC
17 opposition parties walked out of the Rajya Sabha today, accusing the government of failing to convene a debate on the December 9 fighting along the Line of Actual Control between Indian and Chinese soldiers in Tawang area of Arunachal Pradesh.
Among the 17 parties who walked out of the House during 'Zero Hour' were the Congress, Rashtriya Janata Dal, Aam Aadmi Party, MDMK, Communist Party of India (Marxist), CPI, Janata Dal-United, DMK, Trinamool Congress, and Telugu Desam Party.
When the House reconvened for the day, Leader of the Opposition Mallikarjun Kharge and other Opposition leaders raised the subject of holding a full debate on the confrontation, and Deputy Chairman Harivansh permitted 'Zero Hour' so that lawmakers may express their grievances.
The 17-party walkout occurred when the Chair refused to accept the Opposition's request to host a discussion on the India-China border skirmish.
Speaking to reporters outside the House, Congress MP Pramod Tiwari chastised the administration for failing to have a debate on the subject.