Our govt. working with mantra of "preference for underprivileged": PM Modi in Rajasthan
28 January, 2023 | Pragati Singh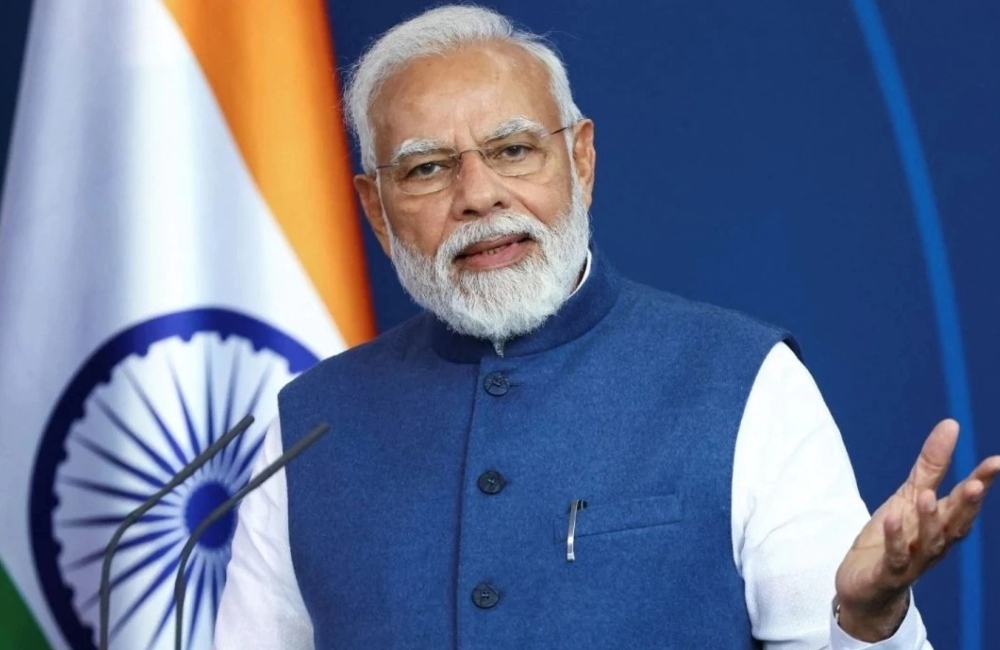 "We the people of India are proud of our thousands of years old civilization and culture," Prime Minister Narendra Modi remarked.
On Saturday, Prime Minister Narendra Modi stated that many attempts had been made to divide India geographically, culturally, socially, and philosophically, but no force could destroy India. The Prime Minister remarked today in Malaseri Dungri in Rajasthan's Bhilwara district that India is more than simply a piece of land, but a representation of our civilization and potential.
He was speaking at a ceremony commemorating the 1,111th 'Avataran Mahotsav' of Bhagwan Shri Devnarayan Ji. "We the people of India are proud of our thousands of years old civilization and culture," Prime Minister Narendra Modi remarked.
PM Modi stated that his government was following the philosophy of "preference for the underprivileged" and empowering every part of society, much like Lord Devnarayan, who chose to serve people over a life of luxury.
"Bhagwan Devnarayan came from a well-off family but he shunned the luxurious life and chose to serve people and dedicated his life to public service." the Prime Minister stated.
"Today the country is moving forward on this path. We are also working with the mantra of 'preference for the underprivileged'. That is why today the poor are getting free ration and free treatment. The poor used to worry about the house, toilet, and gas cylinder. We are removing that too. Bank accounts of the poor are being opened," Modi added.
PM Modi also stated that attempts to break India could not succeed. He said, "We take pride in our thousands of years old history, civilisation and culture. Several civilisations of the world ended with time. Several attempts were made to break India geographically, culturally, socially and ideologically. But no power could finish India."
"India is not just a tract of land but also an expression of our civilisation, culture, harmony and possibilities. That is why India is laying the foundation for its glorious future. The biggest inspiration behind this is the power of our society which belongs to crores of people of the country," the prime minister said.
PM Modi stated that such a power comes from within the society at every stage in the country, directing everyone. Lord Devnayan was another such incarnation who defended the realm from invaders.
According to PM Modi, Lord Devnarayan eliminated the evils that had spread in society, spread spirit harmony, united the society, and sought to construct an ideal system.
"This is the reason that there is reverence and immense faith in him in every section of society," he explained. He stated that the government's efforts had resulted in the availability of electricity, water, health care, housing, and financial services to the general public. The administration is also working to provide water for farmers and protect livestock.
For the first time, cattle rearers have been given access to the Kisan Credit Card. PM Modi stated that more than 15000 crore has been put in farmers' bank accounts through the PM Kisan Saman Nidhi.
PM Modi also expressed gratitude to the people of Rajasthan for inviting him to the important occasion.
He said, "We will work hard. We all will work together and everyone's efforts will lead to success. I am very grateful to society that it has invited me here as a devotee. The power and devotion of society inspired me and I am here today."
The culture ministry organised the event. Malaseri is the birthplace of Bhagwan Dev Narayan, who is highly loved by the local Gujjars.
The Gujjars make up around 9% to 12% of the state's population and are represented in 40 to 50 assembly seats in eastern Rajasthan. Bhagwan Shri Devnarayan ji is revered by the people of Rajasthan, and his disciples can be found all over the country. He is particularly admired for his contributions to public service.
Prime Minister Modi offered prayers at the Malaseri Dungri temple in the district earlier this morning, as well as offerings in the ongoing Yagya there. Notably, Prime Minister Modi's visit to poll-bound Rajasthan is his third in the last four months.