Pak minister Shazia Marri wields nuclear threat against India
18 December, 2022 | Riya Girdhar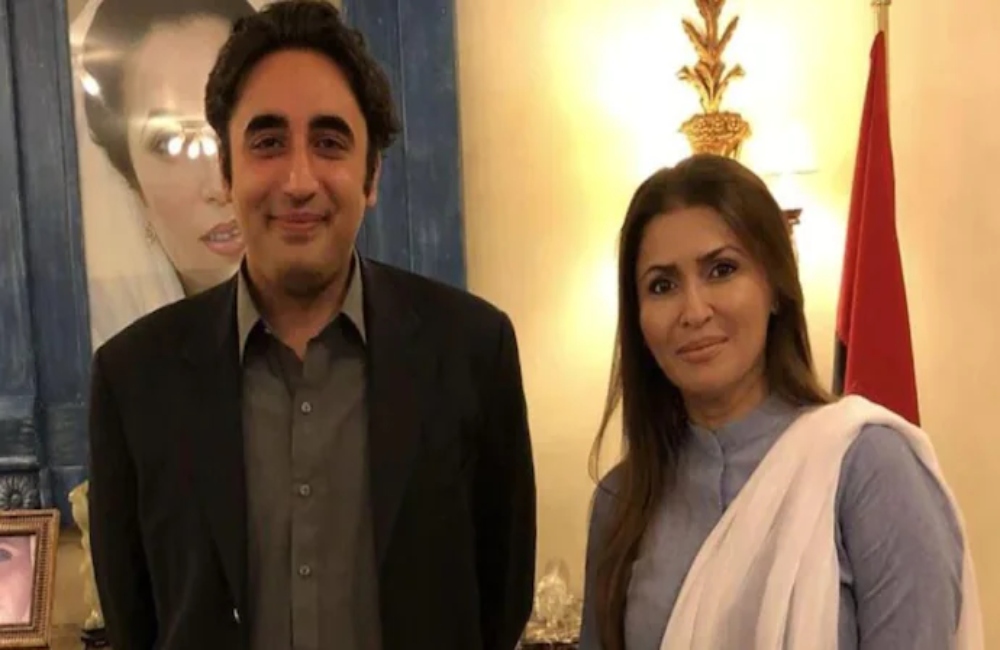 Following Pakistan Foreign Minister Bilawal Bhutto's characterization of Prime Minister Narendra Modi as a "butcher of Gujarat," Pakistan Peoples Party leader Shazia Marri has warned India with nuc...
A day after India launched a scathing assault on Pakistan Foreign Minister Bilawal Bhutto for his "uncivilised" outburst against Prime Minister Narendra Modi after the latter referred to PM Modi as the "butcher of Gujarat," Pakistan Minister Shazia Marri has now warned India with "nuclear war."
"Pakistan knows how to respond," Pakistan Peoples Party (PPP) leader Shazia Marri said during a press conference on Saturday. India must not forget that Pakistan possesses an atomic weapon. Our nuclear status is not supposed to be kept quiet. If the situation arises, we will not back down."
Pakistani Minister Shazia Marri warned India that the "nation would not sit back if it is smacked. Pakistan would reply with equal vigour."
Attacking Prime Minister Narendra Modi, Marri added, "India's PM is merely fostering enmity in the country. Hinduism and Hindutva have grown in popularity during the Modi administration."
She also referred to S Jaishankar's remarks at the UN as "propaganda," claiming that "India is associating Muslims with terrorism."
What did Bilawal Bhutto say at the United Nations?

On Friday, Pakistan Foreign Minister Bilawal Bhutto Zardari replied to External Affairs Minister (EAM) S Jaishankar's remark about "hosting Osama Bin Laden" in the UN Security Council.
"I want to warn India that Osama bin Laden is dead, but the butcher of Gujarat is alive and well, and he is India's Prime Minister," Pakistan Foreign Minister Bhutto remarked.
"He (Prime Minister Modi) was barred from visiting the nation until he became Prime Minister. This is the RSS Prime Minister as well as the RSS Foreign Minister. What exactly is RSS? "The RSS is inspired by Hitler's SS," the Pakistani minister stated.
BJP also held nation-wide protests
A day after Pakistan's foreign minister dubbed Prime Minister Narendra Modi a "butcher of Gujarat," the Bharatiya Janata Party (BJP) planned a statewide protest against him. BJP activists flocked to the streets across the nation, burning effigies of Bhutto and shouting anti-Pakistan chants.
The BJP state president Bhupendra Singh Chaudhary released a statement labelling Bhutto's words against Modi "indecent" and "shameful" on Friday, kicking off the agitation over Bhutto's remark. On Friday, BJP activists protested in Mathura, burning an effigy of the Pakistani minister.
A protest was conducted at Tilak Chowk in Pune by BJP officials led by Maharashtra chairman Chandrashekhar Bawankule. Party officials burned Pakistani flags and shouted anti-Pakistan chants.