Baramulla Encounter: Pakistan Army Provided Cover Fire to 3 Terrorists
17 September, 2023 | Anupam Shrivastava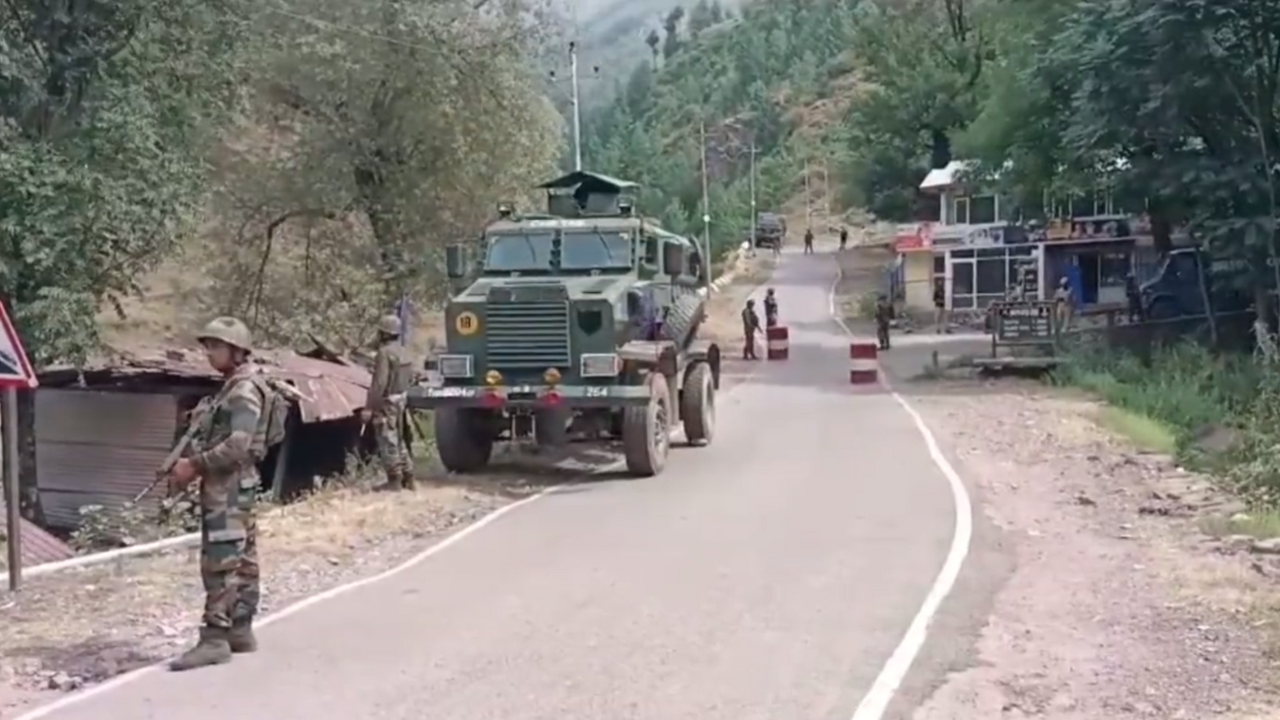 The Indian Army and J&K Police uncovered a significant stash of arms, ammunition, and both Indian and Pakistani currencies among the terrorists' possessions from the encounter.
In the recent encounter at the Line of Control (LoC) in Uri town, Baramulla district, Pakistan forces provided cover fire to one of three terrorists attempting to cross into India, the Indian Army has revealed. Security forces successfully neutralized all three infiltrators in Baramulla on Saturday.
Brigadier PMS Dhillon, the commander of the Pir Panjal Brigade of the Indian Army, provided details during a media briefing regarding this thwarted infiltration attempt. He explained that out of the three intruders killed, only two bodies could be recovered, as the retrieval of the third body was hindered due to cross-border firing.
The operation was initiated based on specific intelligence inputs, with a joint effort between the Indian Army and Jammu and Kashmir Police. Brigadier Dhillon stated, "Three terrorists tried to infiltrate and were engaged by alert troops. Two terrorists were eliminated, and their bodies were recovered, while the third terrorist was killed, but the retrieval of the body was obstructed by firing from the Pakistani post on the LoC. Search operations are ongoing."
He further revealed that the Pakistan Army post provided fire support to enhance the terrorists' firing towards the Indian side. "The army units involved also responded with fire. The Pakistan Army also fired upon our positions. The third terrorist, who had moved around three to four hundred meters into the forest area towards Pakistan, was believed to have been killed there, and his body was assumed to be recovered from that location," Brigadier Dhillon noted. However, adverse weather conditions added complexity to the situation.
During the operation, a substantial cache of arms, ammunition, and currencies, both Indian and Pakistani, was discovered by the Indian Army and Jammu and Kashmir Police among the belongings of the infiltrating terrorists.
Brigadier Dhillon detailed the events further, explaining that the initial firefight with the terrorists lasted for approximately two hours, involving the use of various weaponry such as Under Barrel Grenade Launchers (UBGLs), Multiple Grenade Launchers (MGLs), and rocket launches. During this engagement, one terrorist was neutralized.
Subsequently, the ambush teams on the ground observed that the injured terrorist altered his movements. This led to a second encounter starting around 9:25 AM, lasting for about half an hour, which resulted in the neutralization of the second terrorist. It was during this time that the third terrorist, who was injured, managed to flee with the assistance of cover from a nearby Pakistan Army post.
Brigadier Dhillon emphasized that the search operation in the area is still ongoing.
Also Read: Tragic Aircraft Crash Claims 14 Lives in Barcelos, Brazil
Catch all the Latest Business News, Breaking News Events, and Latest News Updates on NewsX