Pakistan court grants ex-PM Imran Khan bail in 7 cases relating to Judicial Complex clashes
27 March, 2023 | Pragati Singh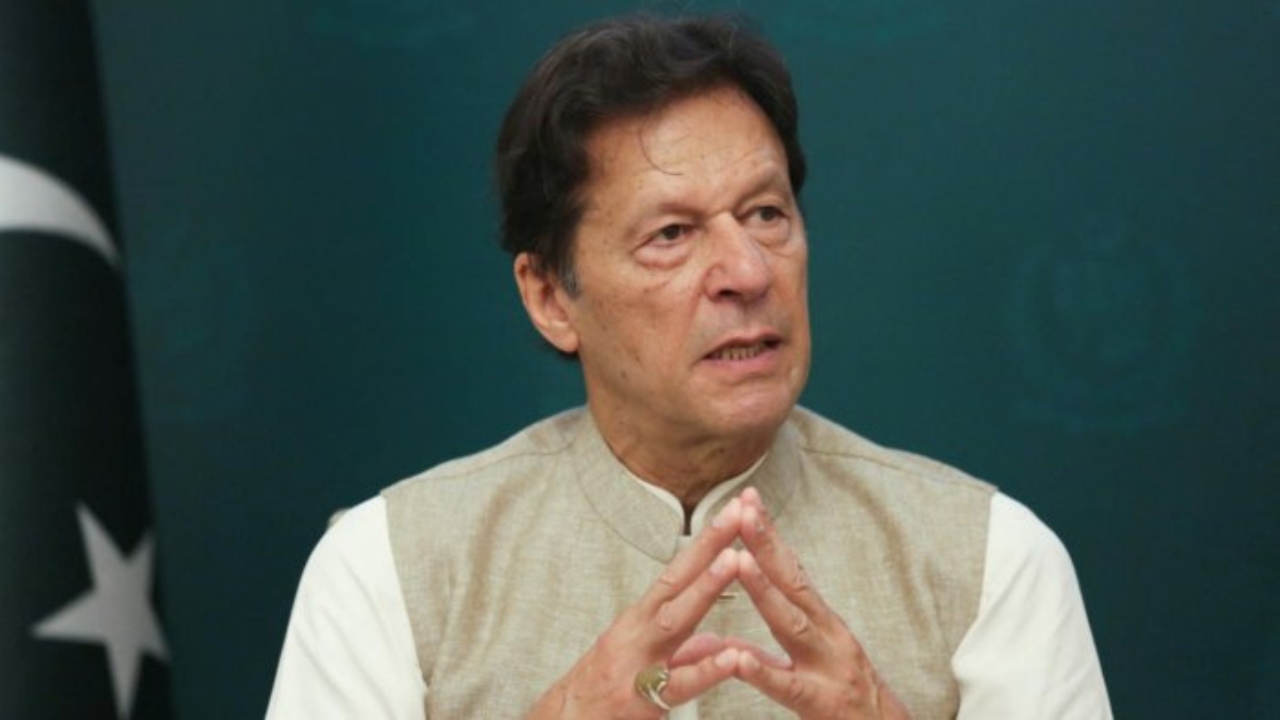 Imran Khan would suffer "irreparable loss" if he were detained, which was submitted through Lawyer Salman Safdar.
According to Dawn, the Islamabad High Court has granted bail to Pakistan Tehreek-e-Insaf (PTI) chief Imran Khan in seven cases filed against him following the March 18 clashes at the Federal Judicial Complex (FJC). In petitions filed in the IHC on Monday, the PTI chief sought protective bail in seven cases filed against him at Golra, Bara Kahu, Ramna, Khanna, and CTD police stations. The cases are linked to the March 18 violence outside the Federal Court Complex, where Imran had testified in the Toshakhana case.
The petition of the former premier was heard by a two-member IHC division bench comprised of IHC President Justice Aamer Farooq and Judge Miangul Hassan Aurangzeb.
According to the pleas, Imran Khan would suffer "irreparable loss" if he were detained, which were submitted through Lawyer Salman Safdar.
They added, "Furthermore, being head of the single largest political party, there is an apprehension that his political adversaries and opponents would be able to further their nefarious designs and political ambitions if pre-arrest bail is not granted to the petitioner."
According to Dawn, a video posted to the PTI's official Twitter account shows the party's leader approaching the courthouse as a large contingent of Islamabad police surrounds his car.
Prior to the hearing, PTI leader Shireen Mazari claimed that the police detained Imran G, the PTI chief's photographer, and three other bystanders on their way to the IHC.
She tweeted, "These 4 unarmed civilians, one of whom is our official photographer, we with Imran Khan car on way to IHC and were arrested without having committed any crime and now apparently taken to Ramna police station. Then we are targeted for criticising the ICT police!"
The official PTI Twitter account has videos of PTI party supporters being hauled away by men dressed in civilian clothing.
The party asked, "It's shameful how PTI workers are being arrested in Islamabad today. Why are people not in even in uniform putting our people in prison vans."
Meanwhile, police have detained at least 13 PTI supporters, according to Senior Superintendent of Police (SSP) Hasan Watto. PTI Vice-Chairman Shah Mahmood Qureshi has urged the government to move negotiations with the PTI forward.
In his interview with Islamabad Today, quoted by Dawn, he said, "We never hesitate from holding talks but their intention has a taint … they talk about holding dialogue but at the same time our supporters and activists are being picked up."
Qureshi asked rhetorically, "Are they doing all this to make the environment favourable for talks?"
Notably, the Islamabad administration imposed Section-144 (ban on public gatherings) in the capital city on Monday and threatened arrests if the order was violated, according to Dawn.