Journalist arrested for reporting plight of Hindu flood victims in Pakistan
13 September, 2022 | Pravina Srivastava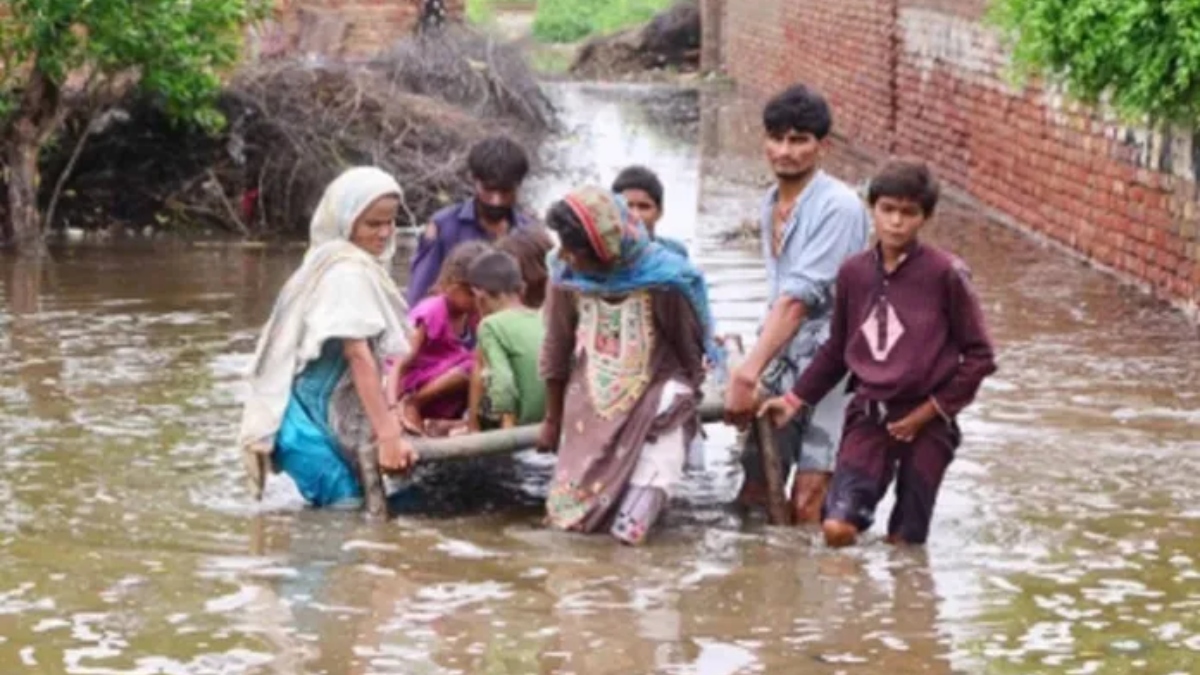 A journalist was detained by Pakistan Police for reportedly writing about the suffering of Pakistani Hindus who were stranded in the country's current floods in the Sindh region
A journalist was detained by Pakistan Police for reportedly writing about the suffering of Pakistani Hindus who were stranded in the country's current floods in the Sindh region. Local media stated that these impacted individuals later claimed they were denied access to essential supplies needed to survive the catastrophe.
Journalist Nasrallah Gaddani was detained by Pakistan Police on Wednesday and placed on 5-day detention for exposing the tale of Pakistani Hindus who are a part of the Bhagri community in Sindh's Mirpur Mathelo.
The journalist said that since they were Hindus, the local government had kicked members of the Bhagri group out of the flood relief camp. A video of the broadcast went viral on social media, showing the horrors committed by the Pakistani government and authorities on the Hindu minority, despite frequent assertions to the contrary.
The film shows sobbing flood victims discussing their bad situation in the nation after being denied access to basic necessities like water, food, and shelter during the catastrophic natural catastrophe that has affected over 33 million people.
In the video, members of the Hindu Bhagri group can be heard discussing their horrible predicament and how the local government has treated them. They said that the local government had kicked them out of the flood relief camps and informed them that they weren't actually victims of the flooding.
One witness can be heard sobbing and claiming, "We were sent out because we were Hindus. Even food and water have been withheld from us by them. They believe that we are not flood victims. Where are we going next? How should our kids live on?" "Our home was destroyed by the water, and we are destitute. Additionally, the local government claims that we are not flood victims. We are accompanied by little children."
Another victim stated "Where are we going next? How would we manage without water and food?"
Hindus already face hardship and significant institutional prejudice in Pakistan, which has been made worse by the recent flood catastrophe in Sindh province.
In contrast, the Hindu community in Balochistan has made a show of compassion and religious tolerance by opening a temple's doors to those afflicted by floods.