Pakistan's economy now depends on Gulf states to bail out crisis
17 March, 2023 | Pragati Singh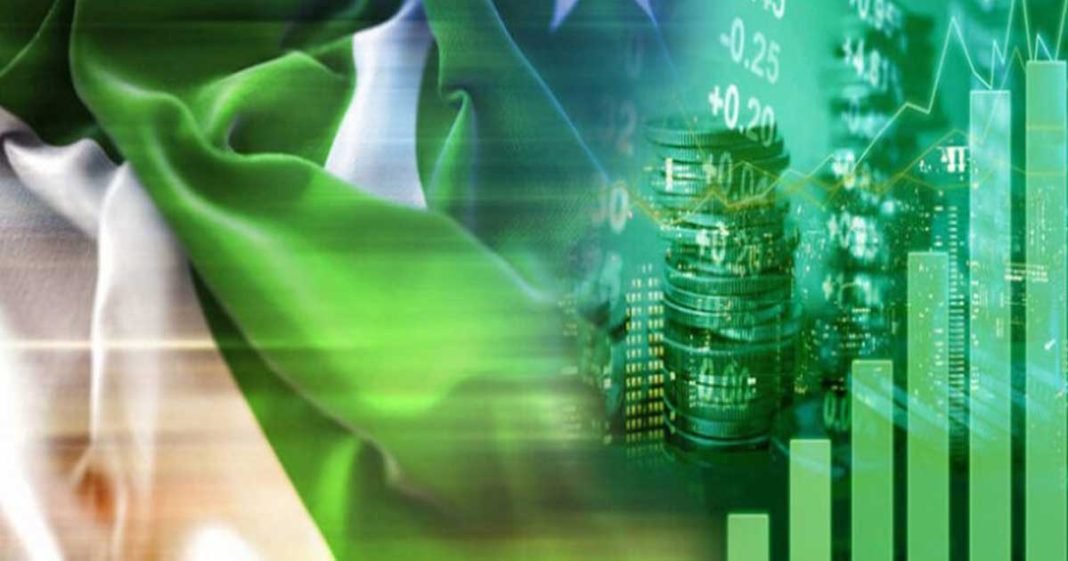 They have failed to meet their pledges despite the fact that several months of the current fiscal year have elapsed.
The International Monetary Fund's (IMF) need that Pakistan obtain confirmation from bilateral Gulf region partners to bridge the USD 6 billion shortfalls is simply an attempt to ensure its credibility. According to The News International, non-materialization could lead to Islamabad into default.
According to a top official, all eyes are now on Saudi Arabia, the United Arab Emirates, and Qatar to bail out Pakistan's faltering economy.
There is no other option than to wait and hope for confirmation from Gulf region bilateral partners. The IMF review mission was obligated to propose this restriction because members from these nations sit on the IMF's Executive Board.
They committed to offering financial aid to Islamabad in various forms following the approval of the 7th and 8th Reviews in August. Further deposits and investments are examples of this. Nonetheless, they have failed to meet their pledges despite the fact that several months of the current fiscal year have elapsed.
"In such a scenario, the IMF has placed the ball in Pakistan's court for securing 100 percent commitment from bilateral partners before moving towards the signing of Staff Level Agreement (SLA)," top official sources confirmed while talking to The News on Thursday.
The IMF told Islamabad that if the staff-level agreement is reached and the IMF board revives the delayed program, its credibility will be jeopardized. Yet, if bilateral partners fail to meet their commitments, the government may be forced to default, according to The News.com.
The IMF's top brass stated that it was critical to determine why these bilateral partners were unable to meet their previous obligations. In such conditions, the approval of Saudi Arabia, the United Arab Emirates, and Qatar can only help Islamabad reach a staff-level agreement, according to The News.com, citing government sources.
Only China had stepped up to save Islamabad by honoring its pledges to refinance commercial loans and roll over Simple Agreement for Future Equity (SAFE) deposits. Pakistan has asked to roll over USD 2 billion in SAFE deposits that were due to maturity next week.
Meanwhile, Finance Minister Ishaq Dar announced on Thursday that documentation for the disbursement of a USD 500 million commercial loan from the ICBC (Industrial and Commercial Bank of China) had been completed, allowing cash to be released.
"Out of Chinese ICBC's approved rollover facility of USD 1.3 billion (which was earlier repaid by Pakistan in recent months), documentation for second disbursement of USD 500 million has been completed by the Finance Ministry for release of funds to the State Bank of Pakistan," Minister for Finance Ishaq Dar tweeted on Thursday.
In the recent past, Chinese commercial banks such as China Development Bank (CDB) and ICBC refinanced commercial loans totaling USD 700 million and USD 500 million, respectively. Another USD 500 million installments will now be refinanced on Friday (today) or next week. According to The News.com, after receiving a re-financing of USD 500 million from ICBC, the total re-financed commercial debts will be USD 1.7 billion.
A total of USD 2 billion in commercial loans were repaid by Pakistan a few months ago, and China promised that its commercial banks would re-finance its loans.
"Now it is expected the last installment of USD 300 million commercial loans from the ICBC will be re-financed in the coming weeks," said the official sources.