From Politics to Bollywood: Raghav Chadha and Parineeti Chopra's Engagement Pictures
13 May, 2023 | Anupam Shrivastav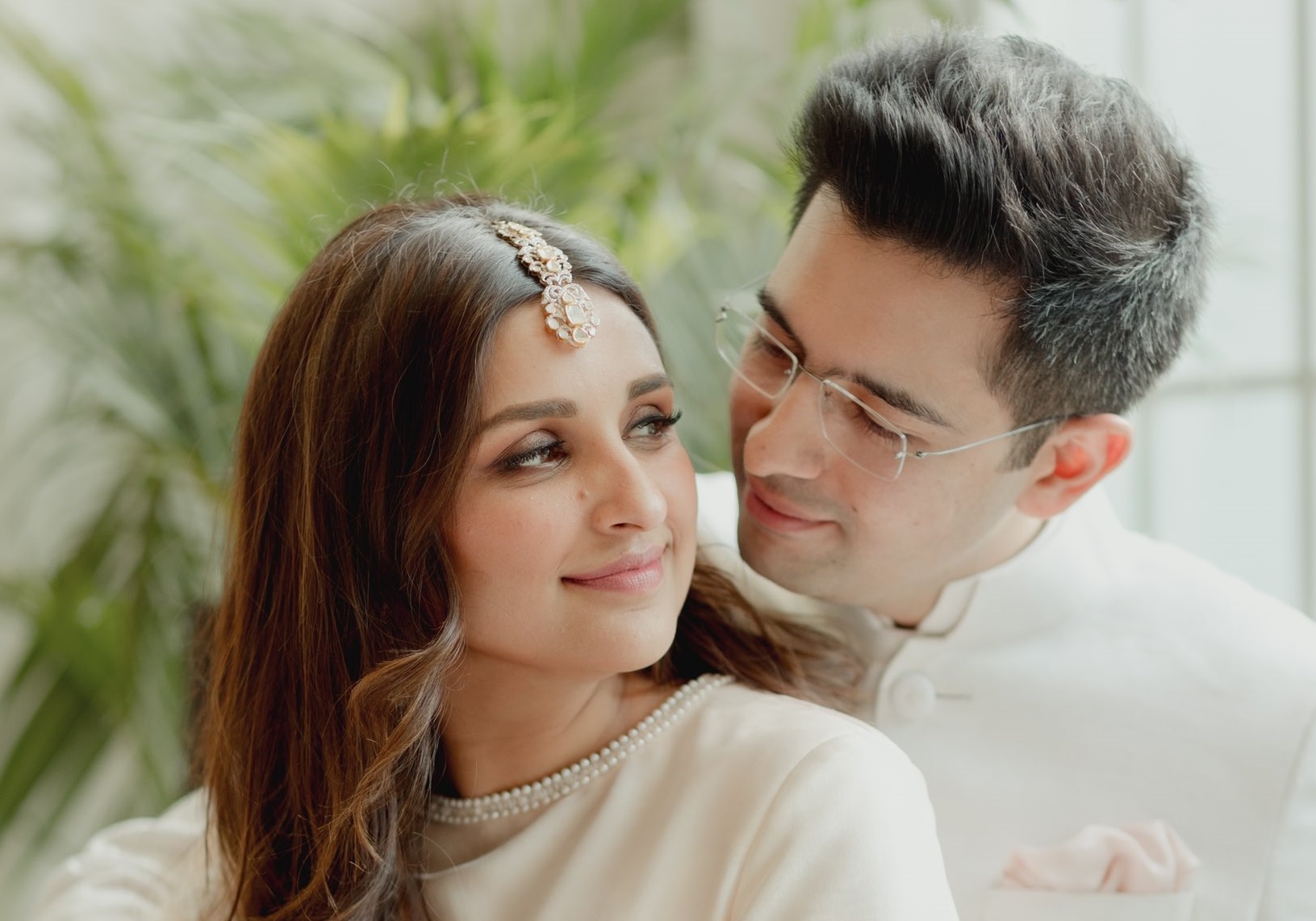 Actor Parineeti Chopra and Aam Aadmi Party leader Raghav Chadha got engaged at Kapurthala residence
The engagement of AAP leader Raghav Chadha and actor Parineeti Chopra will took place in Delhi on Saturday, and a number of political figures attended the ceremony. 
Arvind Kejriwal, the chief minister of Delhi, Bhagwant Mann, the leader of the AAP and the Shiv Sena, Aditya Thackeray, and former finance minister P Chidambaram arrived to the Kapurthala residence where Parineeti and Raghav reportedly exchanged rings at around eight o'clock in the evening. P. Chidambaram arrived bearing a bouquet of flowers and various online videos featuring him.
For Raghav and Parineeti's engagement, Punjab chief minister Bhagwant Mann arrived with his wife.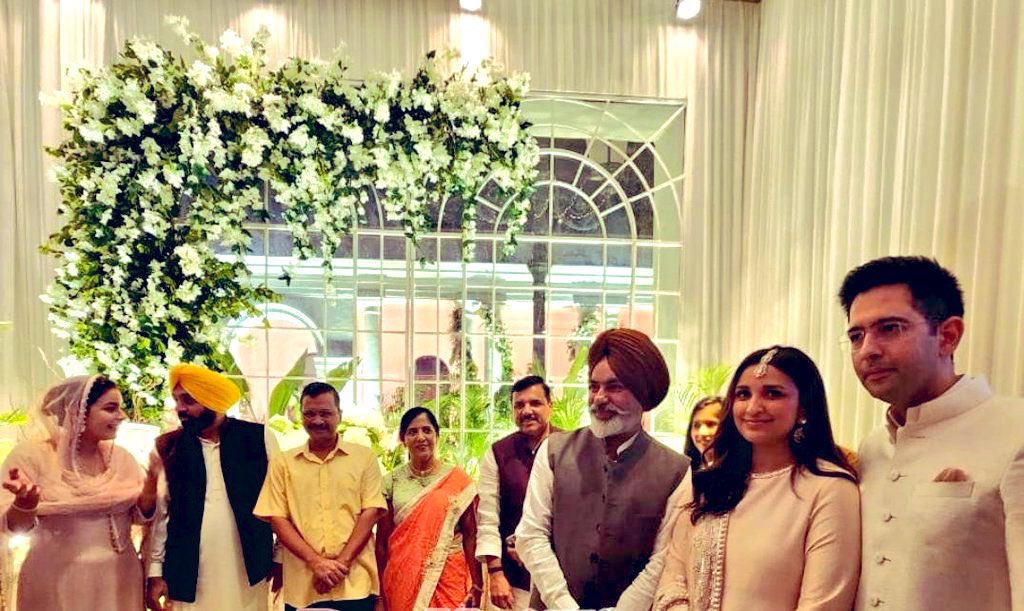 At 5 pm, the two families' relatives, friends, and other visitors began to arrive at the location.
According to sources, Parineeti Chopra chose a dress by Manish Malhotra while Raghav wore an Achkan created by Pawan Sachdev for their engagement.
Manish Malhotra, a renowned designer, arrived at the location looking dapper. Over a black kurta, the designer sported a black johar coat.
There were reports of Parineeti Chopra and Raghav Chadha dating
Following their appearance together at a lunch date in Mumbai in March, there were immediate reports of Parineeti and Raghav dating.
Although Parineeti and Raghav did not publicly acknowledge their relationship, an AAP leader had congratulated them on their "union" in March. Sanjeev Arora, a member of the Aam Aadmi Party, published a collage of Parineeti and Raghav's images.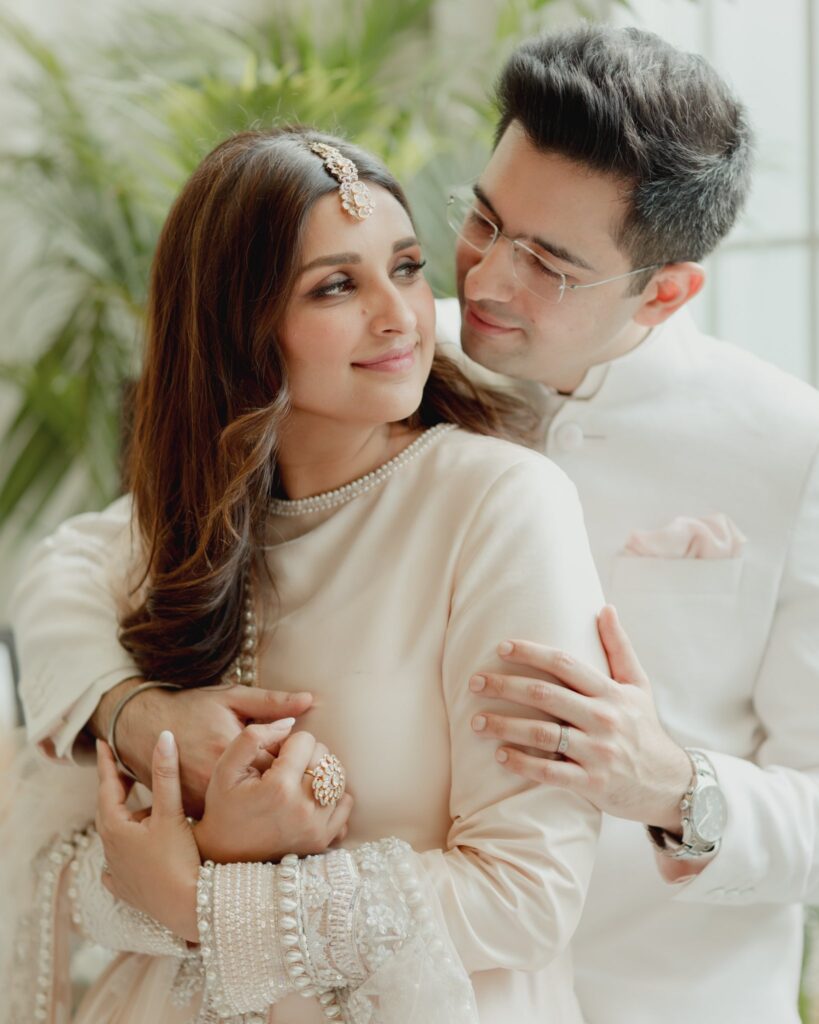 "I extend my heartfelt congratulations to @raghav_chadha and @ParineetiChopra. May their union be blessed with an abundance of love, joy, and companionship. My best wishes," he tweeted.
According to rumors, Parineeti Chopra and Raghav Chadha were classmates at the London School of Economics and had known each other for a very long time.