Monsoon Session: Admist Logjam, Parliament To Discuss Delhi Ordinance Bill and Manipur Situation
1 August, 2023 | Anupam Shrivastava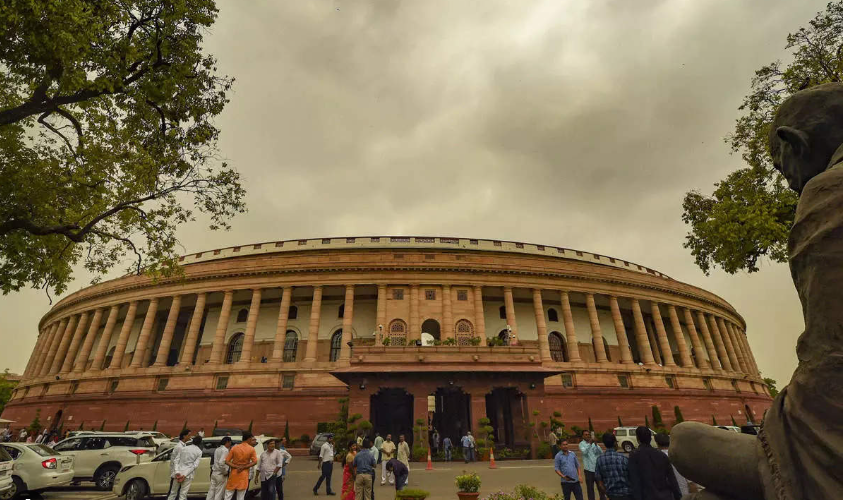 Union Home Minister Amit Shah will introduce the National Capital Territory of Delhi Amendment Bill 2023 in the Parliament.
As the ongoing logjam in both Houses of Parliament continues over the Manipur situation, the legislative session will reconvene on Tuesday, with several critical bills and issues slated for discussion. Among them is the contentious Government of National Capital Territory of Delhi (Amendment) Bill, 2023, which addresses the control of services in the national capital. The Bill is expected to draw heated debate from the Opposition in the Lok Sabha.
The proposed Government of National Capital Territory of Delhi (Amendment) Bill, 2023, seeks to replace an earlier Ordinance issued by the Centre in May. This Ordinance excluded certain services from the legislative competence of the Delhi legislative assembly. As per the Lok Sabha's legislative business notification, the Bill on Delhi services is scheduled for introduction in the Lower House during Tuesday's session.
Union Home Minister Amit Shah will move to introduce the Bill in Parliament, aiming to amend the Government of National Capital Territory of Delhi Act, 1991. The draft of the Bill will be presented for the consideration of the House. Additionally, Union Minister of State (Home) Nityanand Rai will present an explanatory statement, both in Hindi and English versions, explaining the reasons for the immediate legislation through the promulgation of the National Capital Territory of Delhi (Amendment) Ordinance, 2023.
Ahead of its introduction, the Bill has undergone certain key changes. Anticipating vigorous opposition from the Indian National Developmental Inclusive Alliance (I.N.D.I.A), including the Congress, Delhi Chief Minister Arvind Kejriwal personally sought support from prominent Opposition leaders, including West Bengal Chief Minister Mamata Banerjee and Nationalist Congress Party (NCP) stalwart Sharad Pawar, in favor of the Centre's Ordinance on controlling services in Delhi.
The ongoing impasse over the Manipur situation has further complicated the legislative proceedings in the Parliament. The Opposition parties have been demanding a debate and statement from Prime Minister Narendra Modi on the Manipur issue. Last week, a no-confidence motion was brought forward by the Opposition in an attempt to compel PM Modi to address the situation in Parliament.
Apart from the Delhi services control Bill, several other crucial bills are set to be tabled in the Rajya Sabha. These include the Advocates (Amendment) Bill, 2023, the Press and Registration of Periodicals Bill, 2023, the Mediation Bill, 2021, the Multi-State Co-operative Societies (Amendment) Bill, 2023, the Biological Diversity (Amendment) Bill, 2023, and the Forest (Conservation) Amendment Bill, 2023.
With a packed agenda and the ongoing tensions surrounding the Manipur situation, Parliament reconvenes with high stakes and expectations. The nation awaits the outcome of these discussions and deliberations that hold significant implications for the country's governance and well-being.
Also Read: Senior Indian Cricketers Lambasted at Young Players, 'They Think They Know Everything' Says Kapil Dev