Peru protests: President Dina Boluarte refuses to resign
18 December, 2022 | Riya Girdhar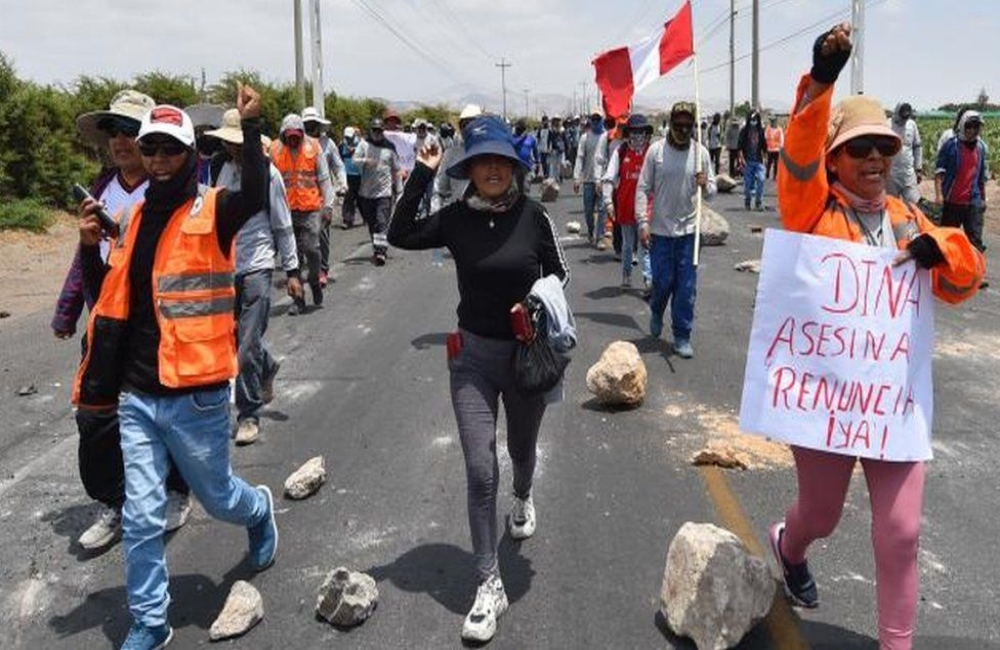 Peruvian President Dina Boluarte has ruled out retiring, claiming that doing so would not end the political situation precipitated by the ouster of her predecessor, Pedro Castillo.
President Boluarte has repeated her plea for Congress to authorise early elections in order to put a stop to the street protests that have cost the lives of more than 20 people.
This plan was rejected by Congress.
Demonstrators in support of Mr Castillo demand Ms Boluarte to resign, as well as early elections and the shutdown of Congress.
Peru has been in political instability for years, with the most recent crisis escalating when Mr Castillo declared he was dissolving Congress and declaring a state of emergency.
However, Congress overwhelmingly voted to impeach him.
Castillo, who is now detained, is being probed for insurrection and conspiracy. He disputes all charges and maintains that he is still the country's lawful president.
On Friday, Congress voted against a plan to move elections until next year.
Peru's political crisis has taken dramatic turns.
President Boluarte's current push for elections comes after high-level meetings with Peruvian lawmakers and Church officials.
The Council of State, a council comprised of officials from all levels of authority and Church leaders, met for three hours in Lima, the capital.
Following the meeting on Friday evening, José vila, the chairman of the National Board of Justice, urged Peruvians to avoid violence and engage in constructive discussion with the government.
He stated that government officials will be travelling to protest locations in order to facilitate such conversation.
At least eight people were killed in clashes between the army and Castillo supporters in the central Ayacucho area on Thursday, according to health officials. Protesters were seen on social media blocking major routes and airports.
Just hours later, Education Minister Patricia Correa announced her resignation. In a Twitter message on Friday, she said that the "murder of countrymen has no validity", and that "state aggression cannot be disproportionate and cause death".
Jair Perez, the Minister of Culture, has also resigned.
The demonstrations are also having an impact on the country's tourism business. According to the mayor of Cusco, around 5,000 visitors are trapped in the city after the airport closed due to demonstrators attempting to attack the terminal.
The city serves as the entry point to Macchu Picchu, an old Inca fortress visited by hundreds of thousands of visitors each year.
Around 800 visitors are also stranded in the little village at the foot of the mountain where the citadel is located since the train line that supplies it has been shut down.
Some visitors, especially from the United States and Europe, have apparently attempted to return to Cusco by walking along the railroad lines.