Citing "serious threat to security," centre prohibits PFI & affiliates for five years
28 September, 2022 | Riya Girdhar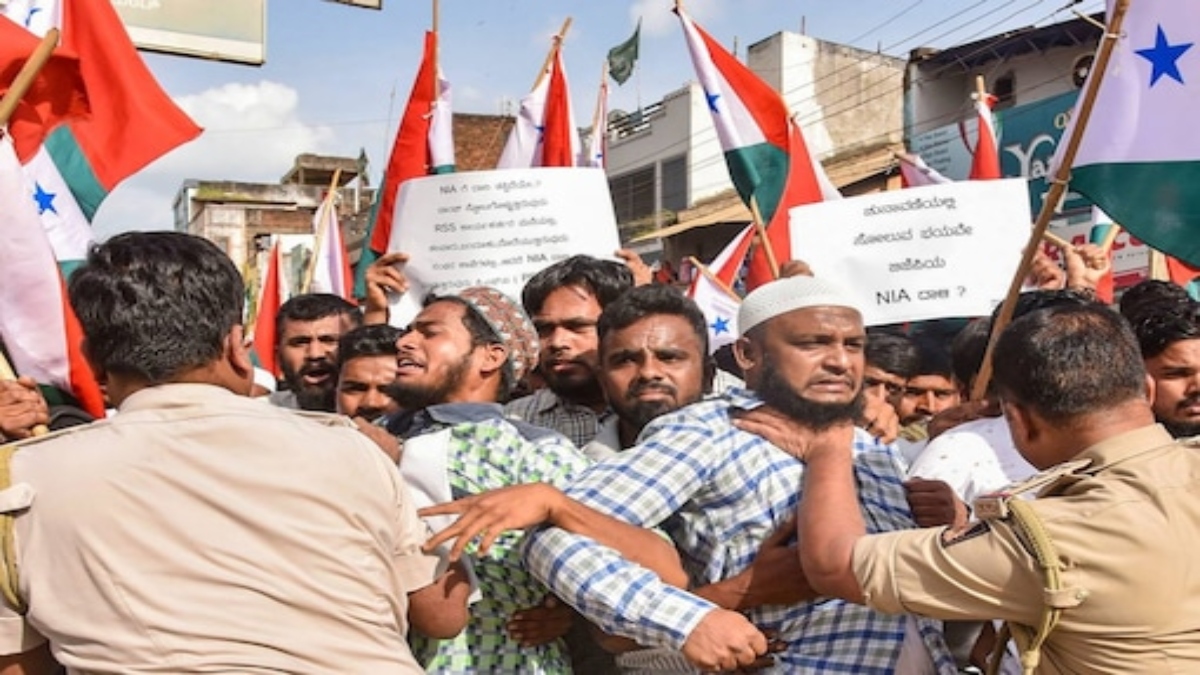 Citing "serious threat to security," centre prohibits PFI & affiliates for five years
PFI and numerous other related organisations were prohibited for five years by the Center. According to the notification, some PFI activists joined the Islamic State of Iraq and Syria and participated in terrorism there. According to the MHA, it committed violent crimes in India, including amputating a college professor's arm.
With immediate effect and for a term of five years, the Indian government has proclaimed the Popular Front of India, together with any of its affiliates, partners, or fronts, to be unlawful associations. The action comes after two waves of widespread nationwide raids targeting PFI leaders in terror financing charges.
In the notification, the Center claimed that the PFI, which is linked to numerous criminal and terrorism cases and exhibits blatant disrespect for the nation's constitutional authorities thanks to outside financial and ideological support, has grown to pose a serious threat to the internal security of the nation.
In accordance with the authority granted by subsection (1) of section 3 of the Unlawful Activities (Prevention) Act, 1967 (37 of 1967), the Central Government hereby declares the Popular Front of India (PFI) and its affiliated fronts, including the Rehab India Foundation, Campus Front of India, All India Imams Council, National Confederation of Human Rights Organization, National Women's Front, Junior Front, Empower India Foundation, and Rehab Foundation, Kerala, to be unlawful activities.
And Whereas, having regard to the foregoing circumstances, the Central Government is of the firm opinion that it is necessary to declare the PFI and its associated or affiliates or fronts as an unlawful association with immediate effect, and as a result, the Central Government hereby directs that this notification shall, subject to any order that may be made under Section 4 of the said Act.
According to the notification, the PFI is continuing its subversive actions, upsetting public order, and supporting a terror-based regressive regime, therefore the government believes there is no quick way to stop or regulate their illegal activities.
It stated that there had been several cases of PFI having connections with foreign terrorist organisations, and that some of its members had joined the Islamic State of Iraq and Syria and taken part in terrorist acts in Syria, Iraq, and Afghanistan.