Maharashtra ATS arrest PFI member
14 November, 2022 | Pranay Lad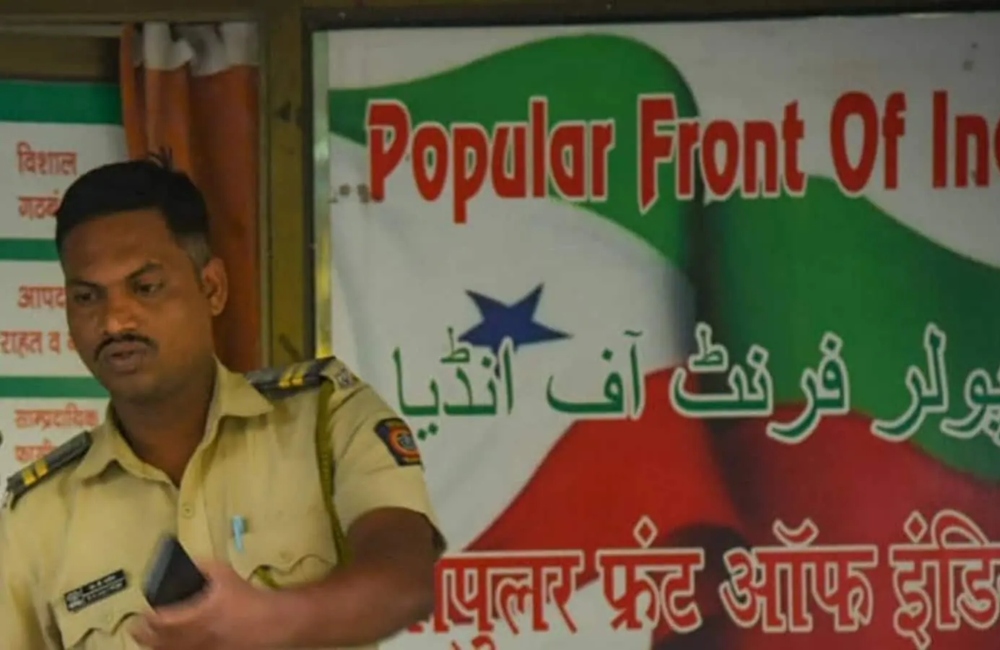 A member of the PFI was arrested by Maharashtra Anti-Terrorism Squad (ATS) on Monday.
A member of the outlawed group Popular Front of India (PFI) was detained by Maharashtra Anti-Terrorism Squad (ATS) on Monday for allegedly participating in anti-national actions, according to ATS authorities.
He was taken into custody by the police in relation to an FIR filed by the Nashik ATS. Maulana Irfan Daulat Nadvi has been recognised as the guy who was detained. In this case, seven suspects have thus far been taken into custody.
Notably, the Ministry of Home Affairs (MHA) had previously declared "the PFI and its associates or affiliates or fronts as an unlawful association with immediate effect" through a recently issued notification.
Notably, the extremist group and its associates were banned for five years earlier in September by the Ministry of Home Affairs (MHA) due to their "terror ties." In addition to PFI, the following organisations have been prohibited as "unlawful associations": Rehab India Foundation, Campus Front of India, All India Imams Council, National Confederation of Human Rights Organization, National Women's Front, Junior Front, Empower India Foundation, and Rehab Foundation.
According to information gathered by the Enforcement Directorate (ED) and the National Investigation Agency (NIA), "the PFI has been soliciting and collecting large cash from outside in a well-organized and systematic manner."
The Central Agencies also learned that "PFI was generating monies abroad and transferring them to India through clandestine and illegal means."
In 2006, the PFI was established in Kerala following the merger of three Muslim groups.